Published 05-15-06
Submitted by Reuters Events Sustainable Business
LONDON. Ethical Corporation, in association with the European Academy of Business, publishes a review of corporate responsibility education, profiling leading business schools and universities for CSR courses and modules.
With calls for greater accountability by companies with regard to their social and environment impacts, more and more business schools and universities are
offering courses to meet the demand for greater corporate responsibility and sustainability.
Ethical Corporation, together with EABIS, today announces the release of a one stop publication reporting on the rise of business ethics teaching in business schools and academic institutions. Featuring guest pieces from London Business School and Haas School of Business, the report covers the major trends and developments in CSR education, and analyses the world's leading academic institutions offering CSR related courses.
Designed especially for people considering a Masters in a sustainability-type course, an MBA with a CSR focus, or executive education courses for their in-house CSR team, the report features articles on the following:
The rise of business ethics in academic institutions

Development of sustainability education over past 20 years.

Mainstreaming CSR education

Business Schools in Europe offering CSR courses.

Business school initiatives around CSR

Teaching ethics to European MBA's

Business Schools in North America teaching sustainability

Guest pieces from leading corporate responsibility academics

MBA's and Beyond Grey Pinstripes: what does it all mean?

Business Schools in Latin America teaching sustainability.

Business Schools in Asia teaching sustainability.

A PDF version of the report can be downloaded at:
www.ethicalcorp.com/cre.

Queries can be directed to David Embelton at +44 20 375 7174, or david.embelton@ethicalcorp.com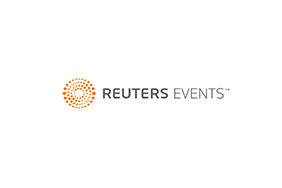 Reuters Events Sustainable Business
Reuters Events Sustainable Business
Reuters Events Sustainable Business has a mission to help businesses around the globe do the right thing by their customers and the world. We believe this is not only how to guarantee a future for all, but makes good business sense. We serve CSR, compliance, risk and governance communities with topical and insightful business intelligence and meeting places.

We provide business intelligence to more than 3,000 multinational companies every year. Our customers are also NGOs, think-tanks, academia, governments and consultancies. We publish the leading responsible business magazine, website, and research reports. Our conferences are widely recognised as the best in the field.
More from Reuters Events Sustainable Business