Published 04-21-06
Submitted by Reuters Events Sustainable Business
London: Anita Roddick, founder of The Body Shop, kicks off a day of discussion and networking for business students, alumni and business people who recognize that a successful business needs to harness the motivational power of values.
At "Sustainable Careers" on 26 April - next Wednesday - longstanding ethical businesses like The Body Shop and Café Direct and relative newcomers like Belu and Generation Investment Management will let attendees learn firsthand about what it takes to make a sustainable business work.
As a world leader in finance, consulting and entrepreneurship teaching and research, London Business School emphasises the importance of corporate responsibility and the business opportunities of social and environmental change. Introduced by Dean Laura Tyson with sessions chaired by Senior Fellow Craig Smith and members of the School's Net Impact club, the event will be asking the questions:
How will business need to change to accommodate sustainability pressures - social, environmental and economic - in a globalised society?
How can business leaders take advantage of the opportunities thrown up by these trends?
What sort of skill sets are needed to sustain the competitive workforces of the future - from the financial and management professionals in London, Tokyo and New York through to the call-centre operator or production-line worker in the emerging economies?
What sort of conditions of employment, entrepreneurial opportunities, respect for the individual, and work-life balance will be demanded by this same workforce?

Laura Tyson, Dean of London Business School, commenting on the event said:

"Students are increasingly looking for opportunities not only to generate profit for themselves and their companies, but a career path which allows them to use their business training to answer some of the wider challenges facing the world in the 21st Century."

Companies and organizations which are tackling these issues today will be at the event to discuss current and potential projects and meet with students looking for internships and career opportunities.

The event timetable runs in two parts: attending 09.00-16.45 gives you access to speakers and organic lunch, priced at £20 for non London Business School students and others, or you can attend the evening session only, for free, from 17.00 - 19.30 which includes a talk by Michael Rake - Senior Partner, KPMG LLP (UK) and Chairman of KPMG International - and a drinks reception sponsored by the social enterprise organisation UnLtd.

Ethical Corporation (http://www.ethicalcorp.com) is the Media Partner of Net Impact at London Business School and is supporting the event alongside sponsors KPMG and UnLtd.

You can find out more details and sign up for the evening, or both sessions at www.netimpactlondon.org.uk or contact ckaulfers.mba2007@london.edu

For further information about Net Impact, please visit www.netimpact.org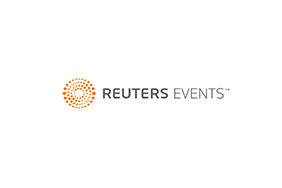 Reuters Events Sustainable Business
Reuters Events Sustainable Business
Reuters Events Sustainable Business has a mission to help businesses around the globe do the right thing by their customers and the world. We believe this is not only how to guarantee a future for all, but makes good business sense. We serve CSR, compliance, risk and governance communities with topical and insightful business intelligence and meeting places.

We provide business intelligence to more than 3,000 multinational companies every year. Our customers are also NGOs, think-tanks, academia, governments and consultancies. We publish the leading responsible business magazine, website, and research reports. Our conferences are widely recognised as the best in the field.
More from Reuters Events Sustainable Business