Published 03-16-06
Submitted by Reuters Events Sustainable Business
Bonds between companies and NGOs are developing fast. Many partnerships have been established. But what are the real opportunities and risks involved in a partnership?
According to an Ethical Corporation's research, from a business perspective, opportunities lie, for instance, in breaking into emerging markets and enhancing reputation. Risks include potential legal threats and leakage of commercially sensitive information.
From an NGO perspective, opportunities include additional funding and exposure to management and technical expertise whilst risks revolve around the fear of compromising NGO principles.
The Business-NGO Partnerships conference, to be held in London, March 28 and 29 will put side by side business and NGO highlighting their major concerns when building a lasting relationship.
What are the differences between a real partnership and a conventional project sponsorship? More than 30 experts including Coca-Cola, Shell, WWF, Lafarge, Toyota and Novo Nordisk will tackle the crucial challenges when partnering.
Key issues also include:
Setting up a successful partnership

Managing the finances

Solving problems

Communicating internally and externally

If the objective is to gain insights from the leaders in business-NGO partnerships, share best practice and learn from real-life experience, ,network with like-minded people, create an action plan for a successful partnership and meet potential partner, this conference is the best place to be.

More details on the topics, speakers and agenda for the conference are available online at:
www.ethicalcorp.com/londonpartnership

Click here to download our free Report on Business-NGO partnerships:
www.ethicalcorp.com/londonpartnership/report.shtml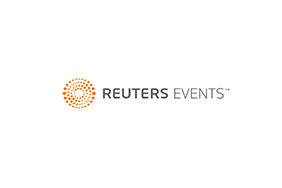 Reuters Events Sustainable Business
Reuters Events Sustainable Business
Reuters Events Sustainable Business has a mission to help businesses around the globe do the right thing by their customers and the world. We believe this is not only how to guarantee a future for all, but makes good business sense. We serve CSR, compliance, risk and governance communities with topical and insightful business intelligence and meeting places.

We provide business intelligence to more than 3,000 multinational companies every year. Our customers are also NGOs, think-tanks, academia, governments and consultancies. We publish the leading responsible business magazine, website, and research reports. Our conferences are widely recognised as the best in the field.
More from Reuters Events Sustainable Business