Published 11-15-05
Submitted by Reuters Events Sustainable Business
Hong Kong - Good corporate governance, labour standards, anti-corruption strategy, government relations, consumer and partner communications are all vital to how your company operates across the Asian region. Now the region's annual conference that focuses on how big companies are tackling the challenges ahead on these thorny issues is back - for a third year in a row
At the 2006 Ethical Corporation Asia Conference on February 22/23 2006 in Hong Kong, delegates will hear about emerging best practices on global corporate responsibility by some of the leading brands operating across the region.
Representatives from some of the world's biggest firms are included on this year's agenda.
These include the Head of External Relations and Policy for Shell, the Senior Manager, Global Partnerships (Europe, Asia & Africa) Social Responsibility for GAP and the Head of Social & Environmental Affairs, Asia Pacific for Adidas.
Joining them will be senior representatives from HP, WWF, Microsoft Asia, IAG Insurance China and many others.
Speakers and delegates will meet in Hong Kong on 22-23rd February, 2006 to discuss and debate why corporate responsibility is essential to Asian business - and how to make sure progress happens, year on year.
See the full speaker list and programme at:
www.ethicalcorp.com/asia2006
Important topics to be covered include:
* How to counter bribery and corruption in the workplace * The Business/NGO/Government partnerships that succeed - and how to overcome challenges that coalitions can face operating in parts of Asia * Best practices to tackle labour issues * Effective measures of ROI - How Asian companies can assess the business case and impacts of CSR * Why improved accountability and transparency is essential in Asian Business... and much more
The full conference information and event brochure can be accessed at:
www.ethicalcorp.com/asia2006
Other speakers include Jamie Allen Secretary General of the Asian Corporate Governance Association, and Jason Yat-sen Li, Head of China Strategy, IAG Insurance China
Ethical Corporation events always attract a high level of attendee from across the spectrum - and this event is already gaining a high level of interest from senior executives from large corporations, NGO's, Government and CSR thought-leaders from across Asia and beyond.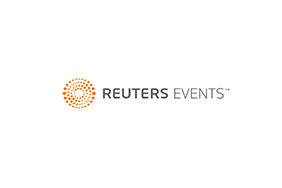 Reuters Events Sustainable Business
Reuters Events Sustainable Business
Reuters Events Sustainable Business has a mission to help businesses around the globe do the right thing by their customers and the world. We believe this is not only how to guarantee a future for all, but makes good business sense. We serve CSR, compliance, risk and governance communities with topical and insightful business intelligence and meeting places.

We provide business intelligence to more than 3,000 multinational companies every year. Our customers are also NGOs, think-tanks, academia, governments and consultancies. We publish the leading responsible business magazine, website, and research reports. Our conferences are widely recognised as the best in the field.
More from Reuters Events Sustainable Business