Published 09-27-05
Submitted by Reuters Events Sustainable Business
London -- Virgin, Ben & Jerry's, O2, BP, Starbucks, the Fairtrade Foundation, Greenpeace & The Co-operative Bank will be discussing ethical branding at Ethical Corporation's conference in London on November 22-23, 2005, which will focus on CSR communications and brand values.
Pret a Manger recently agreed to sell a third of its business to McDonald's ; Pepsi swallowed P&J Smoothies a couple of months ago; Cadbury Schweppes bought Green & Black's organic chocolate last May; Go Organic and Ben & Jerry's are now owned by Unilever - and the list goes on.
However, there has been no sign of golden arches at Pret a Manger, no hint of Cadbury's purple intruding on the Green & Black's chocolate brown and Ben & Jerry's hasn't lost its quirky company culture or playful approach.
How did Ben & Jerry's retain its values and identity? Can ethical branding be scaled to big companies and their brands? These are some of the questions Helen Jones, UK general manager of Ben & Jerry's, will be exploring at Ethical Corporation's conference, "How to Communicate Your Corporate Values to Consumers," on 22-23 November in London.
Helen Jones will address how a small ethical business such as Ben & Jerry's can prosper within a large corporate organisation and positively influence behaviours along the way. She will highlight how important it is to remain true to your values and behave accordingly but also how this new development and access to expertise can enable the smaller business have a greater impact.
Craig Sams, founder and president of Green & Black's, will discuss how the brand has turned its values into a competitive advantage and what are the challenges it currently faces to "keep it real."
Some of the expert Conference speakers on November 22-23 will include:
Ben & Jerry's
Green & Black's
Philips
Virgin
BP
Starbucks
The Co-operative Bank
BT
Interface
Triodos Bank
The Fairtrade Foundation
Greenpeace
Marine Stewardship Council
The Soil Association
PR Week
Ethical Consumer
Many more speakers will be at the conference.
Please visit http://www.ethicalcorp.com/consumer/speakers.shtml for the full list of speakers.
To download the FREE PDF brochure of the conference visit http://www.ethicalcorp.com/consumer.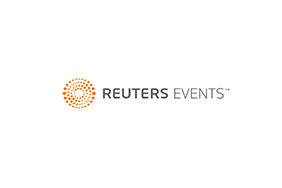 Reuters Events Sustainable Business
Reuters Events Sustainable Business
Reuters Events Sustainable Business has a mission to help businesses around the globe do the right thing by their customers and the world. We believe this is not only how to guarantee a future for all, but makes good business sense. We serve CSR, compliance, risk and governance communities with topical and insightful business intelligence and meeting places.

We provide business intelligence to more than 3,000 multinational companies every year. Our customers are also NGOs, think-tanks, academia, governments and consultancies. We publish the leading responsible business magazine, website, and research reports. Our conferences are widely recognised as the best in the field.
More from Reuters Events Sustainable Business