Published 08-16-05
Submitted by Reuters Events Sustainable Business
LONDON - 'Make poverty history'. A catchy slogan, but the fact remains that even after the G8's benevolent pledges, two billion people continue to survive on less than $2 a day.
The World Economic Forum says it's no longer a question of 'if' but 'how' business can contribute to beating developmental challenges. And it's not simply about fulfilling the Millennium Development Goals.
The fact is there is a powerful business case for companies to overcome the challenges they face in emerging markets. By partnering with the public sector and NGOs, businesses can - and should - help create sustainable enterprises that hold real potential to improve lives.
But is it really possible to eliminate poverty through profit; make business work for the poor? Apply business thinking to help solve big global challenges such as water and energy shortages, human rights abuses, the HIV/AIDS epidemic, rampant corruption and even terrorism?
It is. Some of the world's largest corporations have seized the opportunity to take developmental issues and transform them into innovative solutions that become not only profit-making ventures, but new forms of social investment.
Ethical Corporation's latest conference will show you how, by breaking with traditional thinking, businesses and communities can earn tangible results. You'll learn from organisations deeply involved in these novel and inventive business models including:
The Shell Foundation, Anglo American, ABN AMRO, Vodafone, Coca-Cola, Allianz, Electricité de France (EDF), BHP Billiton, BASF, UNDP, Nigerian High Commissioner, World Economic Forum, IFC, ICICI Bank (UK), Fair Labor Association, Tata Group, The International Business Leaders Forum (IBLF), World Economic Forum and many many more.
As the conference unfolds, you will gain a detailed understanding of the rationale for fostering sustainable enterprise in order to tap new markets and broaden your market share. After all, when you consider Africa's GDP is currently growing by 5% p.a. - against Europe's stagnant 3% p.a. - the long-term potential for businesses that act now to aid wealth creation is clearly apparent.
At this conference, among other things, you will discover the realities for businesses engaged in water and infrastructure projects.
You'll also hear about the benefits for companies that choose to tackle HIV/AIDS, and how microfinance schemes nurture a new breed of entrepreneurs, regional prosperity and new customers.
Delegates will also know about the do's and don'ts of choosing which governments and NGOs to work with. They'll find out how to scale-up pilot projects and measure success.
Finally they will also discover ways business can contribute to SMEs by way of training, market linkages, technology agreements, equipment donation, brokering deals and donating market information.
At Ethical Corporation's upcoming conference, you will learn there is mounting evidence to show businesses that actively engage in sustainable development projects in emerging markets are gaining a competitive advantage.
Come to the conference and network with those that lead the way to a profitable business future in these markets.
Please visit: http://www.ethicalcorp.com/development/speakers.shtml for the full list of speakers.
Please visit: http://www.ethicalcorp.com/business/includes/printprogramme.html for the latest programme.
More details on the topics, venue, and prices for the conference are available online at: http://www.ethicalcorp.com/development.
Please note that press passes for the mainstream media and some niche publications are available but limited.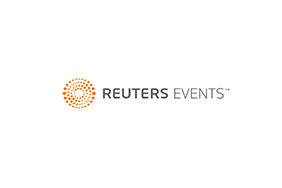 Reuters Events Sustainable Business
Reuters Events Sustainable Business
Reuters Events Sustainable Business has a mission to help businesses around the globe do the right thing by their customers and the world. We believe this is not only how to guarantee a future for all, but makes good business sense. We serve CSR, compliance, risk and governance communities with topical and insightful business intelligence and meeting places.

We provide business intelligence to more than 3,000 multinational companies every year. Our customers are also NGOs, think-tanks, academia, governments and consultancies. We publish the leading responsible business magazine, website, and research reports. Our conferences are widely recognised as the best in the field.
More from Reuters Events Sustainable Business