Published 03-23-04
Submitted by Reuters Events Sustainable Business
London, UK - Ethical Corporation has issued a free report on their Labour and Human rights conference, held last November in Brussels.
The report is a detailed write-up of the issues and work discussed by the speakers at the event, which was on November 19-20 last year.
Speakers and delegates at the conference discussed how human rights is becoming a vital issue for business in modern times. Also debated were the roles of labour standards, intergovernmental, non-governmental and governmental agencies in working together to improve worker conditions. Other issues discussed included how firms might begin to work together to discuss tackling the systemic problems for legal enforcement in developing nations, human rights risk assessment and litigation risks, and how firms might start trading on better performance in their supply chains with customers.
Among the speakers at the conference were executives from Gap, Levi Strauss, Reebok, Premier Oil, Chiquita, Statoil, Phillips Van-Heusen and others. Other speakers included the ILO, Amnesty International, The European Commission and various NGOs and academic experts.
The conference will be held again, this time in London, in November 2004.
The report can be downloaded from the ethical corporation website at:
http://www.ethicalcorp.com/content.asp?ContentID=1067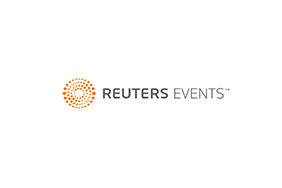 Reuters Events Sustainable Business
Reuters Events Sustainable Business
Reuters Events Sustainable Business has a mission to help businesses around the globe do the right thing by their customers and the world. We believe this is not only how to guarantee a future for all, but makes good business sense. We serve CSR, compliance, risk and governance communities with topical and insightful business intelligence and meeting places.

We provide business intelligence to more than 3,000 multinational companies every year. Our customers are also NGOs, think-tanks, academia, governments and consultancies. We publish the leading responsible business magazine, website, and research reports. Our conferences are widely recognised as the best in the field.
More from Reuters Events Sustainable Business