Published 02-11-04
Submitted by Reuters Events Sustainable Business
London, UK - The Ethical Corporation Europe 2004 conference will take place on May 11-12, 2004 in London and this year will debate the hot button issues in corporate responsibility. The Ethical Corporation Europe conference is Europe's largest Corporate Responsibility conference and takes place in central London every year.
The conference is now in its 3rd year and since 2002 has been attended by more than five hundred senior managers, journalists, NGOS and other speakers from a variety of top global companies and leading organisations.
In 2004 the theme is a topical and divisive one: "What's the point of corporate responsibility?"
The event this year, through interactive debate, Q and small discussion groups, will tackle issues such as:
Plenary session:
What makes a responsible corporate leader?

What should the role of business in society really be? - how does CR change that?

Corporate responsibility: Is there really a business case?

Regulation: The need for sensible debate

Litigation risk: Are you sitting on time bomb?

Investors: How to attract and retain their money

Future issues and risks - what are people going to be worried about next?
Breakout sessions and discussion groups on:
Supplier Engagement Worker Conditions

Is NGO engagement worth it?

Materiality and non-financial reporting

Human Rights the UN Norms

Auditing the supply chain and who should pay

That's enough codes! - Practical tips on wading through the quagmire of codes and standards

Reputation Trust in brands

Limits to responsibilities

How can Foreign Direct Investment trigger sustainable development?

Practical management of core issues: learning by doing

Engaging consumers - external communications beyond reporting

Employee communications on ethical issues
Confirmed Speakers so far include:
Timberland Corporation, Chief Executive Officer, Jeff Swartz

Levi Strauss, Vice President, Codes of Conduct, Patrick Neyts

Deborah Leipziger, Author, The Corporate Responsibility Code Book

HypoVereinsBank, Head of Reporting, Kaevan Gazdar

Marks Spencer, Sustainable Development Manager, Mike Barry

Business in the Community, Development Director, and Ethical Corporation
columnist, Mallen Baker

TNT Express, Director, Corporate Sustainability Environmental Management, Bob Allen-Turl

The Hewlett-Packard Company sponsors the conference.

To view more details on the conference, visit: www.ethicalcorp.com/europe2004

For more information on sponsoring, attending or speaking at this conference contact:

Tobias Webb
Editor
Ethical Corporation magazine
7-9 Fashion St, London E1 6PX
+44 (0) 207 375 7561
editor@ethicalcorp.com
http://www.ethicalcorporation.com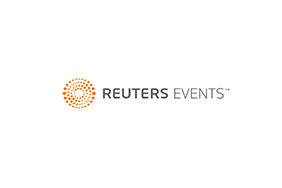 Reuters Events Sustainable Business
Reuters Events Sustainable Business
Reuters Events Sustainable Business has a mission to help businesses around the globe do the right thing by their customers and the world. We believe this is not only how to guarantee a future for all, but makes good business sense. We serve CSR, compliance, risk and governance communities with topical and insightful business intelligence and meeting places.

We provide business intelligence to more than 3,000 multinational companies every year. Our customers are also NGOs, think-tanks, academia, governments and consultancies. We publish the leading responsible business magazine, website, and research reports. Our conferences are widely recognised as the best in the field.
More from Reuters Events Sustainable Business