Published 10-29-02
Submitted by Alliant Energy Corporation
CEDAR RAPIDS, Iowa, - On October 24, APS Cogenex, a joint venture of Cogenex (an Alliant Energy Integrated Services company) and Allegheny Power, and Fort Detrick received one of five 2002 Presidential Awards for Leadership in Federal Energy Management from the United States Department of Energy (DOE). The award is in recognition of achievements in energy conservation at Fort Detrick, a 1,200-acre, multi- services government research complex in Frederick, Maryland.
Mark Everson, deputy director for management of the Office of Management and Budget, and John Howard, federal environmental executive of the Executive Office of the President, presented the awards at a ceremony held in the Presidential Hall of the White House in Washington, D.C.
The awards recognize leadership in promoting and improving federal energy management. Currently in its third year, the awards program was established by Executive Order 13123, Greening the Government through Efficient Energy Management. The Office of Management and Budget and the Department of Energy's Federal Energy Management Program recommended the award recipients to the President of the United States, who made the final decision on these awards. The awards support President Bush's National Energy Policy that calls for America to modernize conservation efforts, increase energy supplies, accelerate the protection and improvement of the environment and increase our nation's energy security.
"The results at Fort Detrick underscore the important role a comprehensive energy plan can play in significantly reducing operating costs at large multi- site facilities," says Chuck Castine, president of Alliant Energy Integrated Services. "We're proud to be recognized as a Presidential Award winner as it is an honor to have our success validated at a national level. We are pleased with the results at Fort Detrick and are confident the project will serve as inspiration for other federal facilities in the future."
Earlier in the week, the Fort Detrick project was also honored in Washington, D.C., as a recipient of the 2002 Federal Energy and Water Management Award for outstanding contributions in the federal sector for the areas of energy efficiency, renewable energy and water conservation.
The Fort Detrick complex is home to the U.S. Army Medical Research and Material Command, National Cancer Institute at Frederick and 36 other tenant organizations containing 6,200 military, federal and contractor personnel. APS Cogenex, in partnership with the federal employees of Fort Detrick, Science Applications International Corporation Frederick, Inc. and a host of contractor operators, successfully developed and implemented the comprehensive energy program.
The award-winning project included a $25-million facility improvement initiative-that is expected to save the U.S. Government millions in energy and maintenance expenses. Annual cost savings from the program are estimated at $2.6 million, with total cost savings over the course of the contract projected to be in excess of $60 million.
In addition to Fort Detrick, four other federal projects were also recognized. Recipients included the Department of Defense Navy Shipboard Conservation team, the Department of Defense Pentagon Renovation Office, the Department of Commerce, and the General Services Administration Public Buildings Service.
Alliant Energy Integrated Services, headquartered in Cedar Rapids, Iowa, is a diversified energy and environmental engineering company of Alliant Energy (NYSE:LNT), a growing energy company based in Madison, Wis. Alliant Energy Integrated Services provides energy consulting, on-site generation and energy infrastructure, energy procurement and environmental engineering and construction management services for commercial, industrial, institutional, educational and government customers. For more information about the company, contact Jeanine Penticoff at 877-725-6611. Information about Alliant Energy Integrated Services is available on-line at www.alliantenergyisco.com .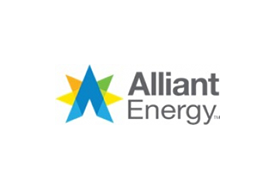 Alliant Energy Corporation
Alliant Energy Corporation
Alliant Energy Corporation (NASDAQ: LNT) provides regulated energy service to 965,000 electric and 415,000 natural gas customers across  Iowa  and  Wisconsin .  Alliant Energy's  mission is to deliver the energy solutions and exceptional service customers and communities count on – safely, efficiently and responsibly.  Interstate Power and Light Company  and  Wisconsin Power and Light Company  are  Alliant Energy's  two public energy companies.  Alliant Energy  is a component of the Nasdaq CRD Sustainability Index,  Bloomberg's  2019 Gender-Equality Index, and the  S&P  500. For more information, visit alliantenergy.com and follow us on LinkedIn, Facebook, Instagram and Twitter.
More from Alliant Energy Corporation