Published 04-29-09
Submitted by Deloitte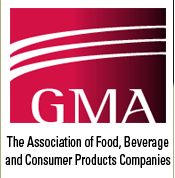 WASHINGTON, D.C. - April 29, 2009 - Fifty-four percent of shoppers demonstrated that they actively consider environmental sustainability characteristics in their buying decisions, according to a new study released today by the Grocery Manufacturers Association (GMA) and Deloitte. But while shoppers are often thinking green, they actually bought green products on just 22 percent of their shopping trips. More than 6,400 shopper intercept interviews were conducted for the survey, which is the basis of a larger GMA-Deloitte report released today titled Finding the Green in Today's Shoppers: Sustainability Trends and New Shopper Insights. The full report can be downloaded at the following link: www.deloitte.com/us/greenshopperstudy09
"We found that for most shoppers, sustainable considerations are an important tie breaker when deciding between two otherwise equal products and they are a driver in product switching," said Brian Lynch, GMA director of sales and sales promotion. "But it's not enough to just put green products on the shelf. We have to better educate consumers and leverage in-store communication to make the sale."

Most shoppers surveyed, 95 percent, are open to considering green products, 67 percent of shoppers looked for green products, only 47 percent actually found them and 22 percent purchased some green products on their shopping trip, highlighting the need for better shopper marketing programs to close the gap. Sometimes concerns about product performance and credibility of the environmental claims are the reasons shoppers opt not to buy green products, but more often communication and product education are the biggest obstacles. The study also found that a significant minority of committed and proactive green shoppers will pay a premium for sustainable products; however, the larger potential population of shoppers that lean toward green want price and performance parity for sustainable products because it is not their dominant purchase driver.
"Sustainable product characteristics are emerging as an important brand differentiator, but to capture the potential market value of green shoppers, retailers and manufacturers must do a better job of communicating the sustainable attributes behind the products to show the value of buying green to the shopper," noted Scott Bearse, director and retail leader of Deloitte LLP's Enterprise Sustainability group.
"Consistent, aligned messaging in stores, online and at other touch points will be essential to converting shoppers from simply being interested in green to buying green."
"This study marries two of the consumer product industry's top priorities: meeting the needs of consumers and reducing our environmental footprint," said Elliott Penner, Reckitt Benckiser president of food products and GMA Sustainability Task Force leader. "Understanding consumer expectations and shopping behavior are critical to the development of the industry's overall strategy on environmental sustainability."

Additional key learnings from the study include:
Demographically, green shoppers are diversely spread along all income ranges, age brackets, education levels and various household sizes. On average, green shoppers tend to be older, have higher income and are more educated, but they can be found across the consumer population.

Green shoppers represent a high value segment who buy more products on each trip and visit the store more regularly.

Green shoppers are less price sensitive than the average shopper and they are generally not bargain hunters.
This report follows two previously released GMA-Deloitte reports on Sustainability:About the Grocery Manufacturers Association
The Grocery Manufacturers Association (GMA) represents the world's leading food, beverage and consumer products companies. The Association promotes sound public policy, champions initiatives that increase productivity and growth and helps to protect the safety and security of the food supply through scientific excellence. The GMA board of directors is comprised of chief executive officers from the Association''s member companies. The $2.1 trillion food, beverage and consumer packaged goods industry employs 14 million workers, and contributes over $1 trillion in added value to the nation's economy. For more information, visit the GMA Web site at www.gmaonline.org.

About Deloitte
As used in this document, "Deloitte" means Deloitte Consulting LLP and Deloitte Services LP, separate subsidiaries of Deloitte LLP. Please see www.deloitte.com/us/about for a detailed description of the legal structure of Deloitte LLP and its subsidiaries.

About Deloitte's Enterprise Sustainability Group
Deloitte's Enterprise Sustainability group helps clients drive shareholder and stakeholder value through improved environmental, social and economic performance. The group is comprised of a cross-functional team of consulting, financial advisory, tax, and audit and enterprise risk management professionals, serving clients in the areas of corporate responsibility, sustainability and climate change. Helping clients align corporate responsibility and sustainability programs with corporate strategy, Deloitte focuses on creating the Wholly Sustainable Enterprise "" a company that generates growth profitability and value by applying principles of sustainability across its corporate governance, workplace, workforce, supply chain, products and services, and information technology.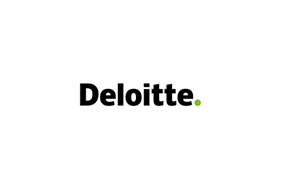 Deloitte
Deloitte
"Deloitte" is the brand under which 165,000 dedicated professionals in independent firms throughout the world collaborate to provide audit, consulting, financial advisory, risk management, and tax services to selected clients. These firms are members of Deloitte Touche Tohmatsu ("DTT"), a Swiss Verein. In the United States, Deloitte LLP is the member firm of DTT. Like DTT, Deloitte LLP does not provide services to clients. Instead, services are primarily provided by the subsidiaries of Deloitte LLP, including Deloitte & Touche LLP, Deloitte Consulting LLP, Deloitte Financial Advisory Services LLP and Deloitte Tax LLP.

Corporate Responsibility at Deloitte starts with the shared values that form the foundation of our culture: integrity, outstanding value to markets and clients, commitment to each other, and strength from cultural diversity. The focus areas that make up Corporate Responsibility at Deloitte include Ethics & Compliance, Talent, Community Involvement, Sustainability, Internal Operations, as well as the services we provide clients.

As used in this profile, "Deloitte" means Deloitte LLP. Please see www.deloitte.com/about for a detailed description of the legal structure of Deloitte LLP and its subsidiaries. Deloitte.com
More from Deloitte