Published 04-16-09
Submitted by Deloitte
April 16, 2009
What: "Confronting the Carbon Challenge: Business Implications of the Developing North American Carbon Markets"
Who: Pat Concessi, global leader, Climate Change and Sustainable Resources
When: Available immediately
Where: www.deloitte.com/us/sustainability/confrontingthecarbonchallenge

Details: Momentum for development of North American carbon markets continues to grow, driven by the need to participate in international negotiations to be held in Copenhagen later this year, by the commitments and actions of the new U.S. administration and by the steady progress of the Western Climate Initiative, among other influences. Business has accordingly been prompted to react to these existing and emerging U.S., Canadian and cross-border carbon markets.
This Deloitte whitepaper provides a comprehensive overview of the implications of cap-and-trade for business, including:

Substantial incremental costs for entities in carbon markets

Business strategy

Risk identification

Governance and organization design

Carbon price impacts on contracting in capital allocation decisions

Carbon as a new commodity

Reconsidering accounting policy elections

Significant financial statement implications

Tax implications

Reporting and disclosure

Implications on companies that are not regulated by the carbon trading program

Cost of carbon in asset valuations

Fraud risk related to carbon

The need to be actively involved in shaping the details
All in all, as carbon markets develop in North America, businesses are challenged to manage a wide variety of impacts. How nimbly they respond will perhaps define competitive positions in the cap-and-trade era that becomes more imminent with each passing day.

To speak with Pat Concessi and other members of Deloitte's carbon markets and enterprise sustainability leadership about the business implications of the developing U.S. carbon markets, please contact Cory Ziskind at +1 212-492-4408, or cziskind@deloitte.com.

About Deloitte
As used in this document, "Deloitte" means Deloitte Consulting LLP and Deloitte Services LP, separate subsidiaries of Deloitte LLP. Please see www.deloitte.com/us/about for a detailed description of the legal structure of Deloitte LLP and its subsidiaries.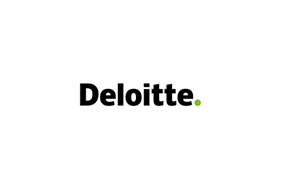 Deloitte
Deloitte
"Deloitte" is the brand under which 165,000 dedicated professionals in independent firms throughout the world collaborate to provide audit, consulting, financial advisory, risk management, and tax services to selected clients. These firms are members of Deloitte Touche Tohmatsu ("DTT"), a Swiss Verein. In the United States, Deloitte LLP is the member firm of DTT. Like DTT, Deloitte LLP does not provide services to clients. Instead, services are primarily provided by the subsidiaries of Deloitte LLP, including Deloitte & Touche LLP, Deloitte Consulting LLP, Deloitte Financial Advisory Services LLP and Deloitte Tax LLP.

Corporate Responsibility at Deloitte starts with the shared values that form the foundation of our culture: integrity, outstanding value to markets and clients, commitment to each other, and strength from cultural diversity. The focus areas that make up Corporate Responsibility at Deloitte include Ethics & Compliance, Talent, Community Involvement, Sustainability, Internal Operations, as well as the services we provide clients.

As used in this profile, "Deloitte" means Deloitte LLP. Please see www.deloitte.com/about for a detailed description of the legal structure of Deloitte LLP and its subsidiaries. Deloitte.com
More from Deloitte