Published 04-14-09
Submitted by Deloitte
NEW YORK, NY. - April 14, 2009 - According to the 2009 Deloitte Volunteer IMPACT Survey, both nonprofits and corporations are overlooking a high-impact opportunity to leverage pro bono and skilled volunteer support to offset a decline in corporate giving dollars. Despite the challenging economic backdrop, nearly 40 percent of nonprofit executives say they will spend between $50,000 and $250,000 or more of "hard-won" cash on outside contractors and consultants this year. Yet nearly one-quarter (24%) of nonprofit respondents have no plans to use skilled volunteers or pro bono support in any capacity in 2009. These national survey findings were released today in advance of National Volunteer Week, April 19 "" 25, 2009.

"The current economic crisis and the new Administration's national call for service underscores the need for corporations and nonprofits alike to broaden their definition of corporate giving," said Barry Salzberg, chief executive officer, Deloitte LLP. "Nonprofits and corporations are encouraged to think of pro bono and skill-based volunteerism as a valuable form of currency. It is an opportunity to more fully maximize corporate assets, especially when demand for nonprofit services are on the rise and corporate giving is on the decline."

Overwhelmingly, corporate grant makers (77%) and nonprofits (75%) place a high value on employee skills. Further, 95 percent of nonprofits agree they are in greater need of pro bono or skilled volunteer support. However, these statements are inconsistent with corporations' efforts to contribute skilled volunteers and nonprofits' efforts to seek them. Approximately one-third (35%) of nonprofits do not have the appropriate infrastructure needed to successfully deploy volunteers. Further, nearly one quarter (24%) of nonprofits surveyed have no one in charge of volunteer management or have someone in charge with less than three years of experience (23%). Similarly, more than one-in-four (26%) corporations have no one to oversee an employee volunteer program. Moreover, 17 percent of corporations have no employee volunteer program at all.

"At a time when cash is tighter for everyone, it's critical for both companies and nonprofits to think creatively about how to capitalize on the growing market for pro bono services," said Evan Hochberg, national community involvement leader at Deloitte. "We've found this type of skilled volunteerism must be managed on both ends in order to maximize its effectiveness for the nonprofits as well as the donor."

Significant Barriers Cited

The slow adoption of skilled volunteer services could be due in part to a startling lack of knowledge among nonprofits when it comes to securing pro bono projects. Nearly all nonprofits surveyed (97%) do not know who in a company to approach with pro bono requests. Likewise, 95 percent do not know which companies to appeal to with these requests. This lack of familiarity with ways to secure pro bono services could also be driven by the fact that half (50%) of corporations nationwide do not offer skilled volunteer support, despite a belief in its value.

"It has taken decades for nonprofits to learn how to successfully approach companies for financial support, but today they know both which institutions to approach for funding, and the right person within those companies to contact," noted Aaron Hurst, president and founder, Taproot Foundation, an organization committed to engaging business professionals in pro bono service. "Hopefully, we can use the evolution of financial grant making as a model to professionalize the market for pro bono, so that nonprofits can better access this valuable corporate asset more easily."

For more information about skills-based volunteerism and pro bono trends and best practices, corporations and nonprofits are encouraged to visit the following web sites:

About this Survey
The 2009 Volunteer IMPACT Survey is the latest installment in Deloitte's research series, a key component of the organization's commitment to building the business case for, and advancing the dialogue about corporate skills-based volunteerism and pro bono. For a complete archive of the Deloitte Volunteer IMPACT research series, visit www.deloitte.com/us/community.

About Deloitte Community Involvement
Deloitte helps people and communities thrive in three ways:
We leverage our best thinking to strengthen nonprofit capacity by helping with strategic, operational and financial challenges, so nonprofits can help more people and communities faster and better.


We complement our best thinking with financial resources through large-scale grants and regional donations.


We create and share new research, content and insights on ways corporations can leverage skills-based volunteerism.
2009 Volunteer IMPACT Survey Methodology
Results of the corporate survey are based on online interviews of 300 executives involved in the decision-making process pertaining to their company's charitable cash giving. Those who work exclusively for a corporate foundation (a funding organization legally separate from the donor company) were excluded. Interviews were conducted by Opinion Research Corp., February 12-20, 2009. The corporate sample size of 300 at a 95 percent confidence level would equate to + or "" 5.8 percent margin of error for a random sample.

Results of the nonprofit survey are based on an online survey of 360 respondents from Taproot Foundation's database of nonprofit executives who have previously applied for pro bono support from the Foundation. Nonprofit interviews were conducted February 5-17, 2009.

About Deloitte
As used in this document, "Deloitte" means Deloitte LLP. Please see www.deloitte.com/about for a detailed description of the legal structure of Deloitte LLP and its subsidiaries.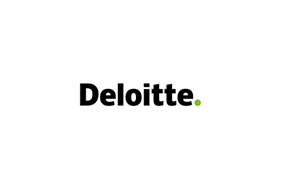 Deloitte
Deloitte
"Deloitte" is the brand under which 165,000 dedicated professionals in independent firms throughout the world collaborate to provide audit, consulting, financial advisory, risk management, and tax services to selected clients. These firms are members of Deloitte Touche Tohmatsu ("DTT"), a Swiss Verein. In the United States, Deloitte LLP is the member firm of DTT. Like DTT, Deloitte LLP does not provide services to clients. Instead, services are primarily provided by the subsidiaries of Deloitte LLP, including Deloitte & Touche LLP, Deloitte Consulting LLP, Deloitte Financial Advisory Services LLP and Deloitte Tax LLP.

Corporate Responsibility at Deloitte starts with the shared values that form the foundation of our culture: integrity, outstanding value to markets and clients, commitment to each other, and strength from cultural diversity. The focus areas that make up Corporate Responsibility at Deloitte include Ethics & Compliance, Talent, Community Involvement, Sustainability, Internal Operations, as well as the services we provide clients.

As used in this profile, "Deloitte" means Deloitte LLP. Please see www.deloitte.com/about for a detailed description of the legal structure of Deloitte LLP and its subsidiaries. Deloitte.com
More from Deloitte