Published 04-29-08
Submitted by Deloitte
WASHINGTON, DC - April 29, 2008 - In a speech today to the nation's foremost community service leaders gathered at the White House to celebrate National Volunteer Week, President George W. Bush recognized Deloitte for its leadership and commitment to workplace volunteering. Just prior to the speech in a private ceremony, the president personally awarded the President's Volunteer Service Award to Barry Salzberg, chief executive officer of Deloitte LLP, in honor of the organization's achievement in community involvement.
"I believe corporate America has got an enormous responsibility to give back to their community and, so too, those who are being honored today," said President Bush. "Barry Salzberg understands that corporate giving is an essential part of being a good citizen in the United States of America. Under his leadership, Deloitte has committed to providing pro bono services worth up to $50 million for the nonprofit sector over the next three years."
In his 2002 State of the Union address, President Bush issued a national call to service and launched USA Freedom Corps to help foster a culture of service, citizenship and responsibility. One of the ways Deloitte has answered that call is by fostering a strong culture of community involvement that encourages its people to help nonprofit organizations function more effectively.
"It's an honor to receive this recognition," said Barry Salzberg, chief executive officer, Deloitte LLP. "Deloitte is committed to making a difference in our communities and the greatest way we can do that is by using our skills and knowledge to help strengthen nonprofit organizations. This is really a testament to our people who are making a social impact all across the country."
Deloitte's is also a strong advocate for advancing the dialogue around, and building the social and business cases for, corporate community involvement. Through an annual research series, now in its fifth year, Deloitte seeks to develop and share a deep knowledge about both the social impacts and business outcomes of strategic community involvement.
As another example of Deloitte's ongoing commitment to community involvement, on June 6, 2008, Deloitte is hosting IMPACT Day, the organization's ninth annual celebration of volunteer service. Many of the events that take place on IMPACT Day encourage Deloitte's 40,000+ employees to volunteer their business skills to nonprofits in their communities.
About Deloitte
As used in this document, "Deloitte" means Deloitte LLP. Please see www.deloitte.com/about for a detailed description of the legal structure of Deloitte LLP and its subsidiaries.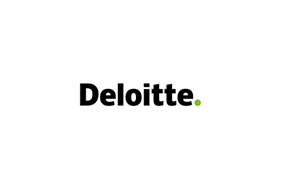 Deloitte
Deloitte
"Deloitte" is the brand under which 165,000 dedicated professionals in independent firms throughout the world collaborate to provide audit, consulting, financial advisory, risk management, and tax services to selected clients. These firms are members of Deloitte Touche Tohmatsu ("DTT"), a Swiss Verein. In the United States, Deloitte LLP is the member firm of DTT. Like DTT, Deloitte LLP does not provide services to clients. Instead, services are primarily provided by the subsidiaries of Deloitte LLP, including Deloitte & Touche LLP, Deloitte Consulting LLP, Deloitte Financial Advisory Services LLP and Deloitte Tax LLP.

Corporate Responsibility at Deloitte starts with the shared values that form the foundation of our culture: integrity, outstanding value to markets and clients, commitment to each other, and strength from cultural diversity. The focus areas that make up Corporate Responsibility at Deloitte include Ethics & Compliance, Talent, Community Involvement, Sustainability, Internal Operations, as well as the services we provide clients.

As used in this profile, "Deloitte" means Deloitte LLP. Please see www.deloitte.com/about for a detailed description of the legal structure of Deloitte LLP and its subsidiaries. Deloitte.com
More from Deloitte