Published 08-30-07
Submitted by Deloitte
NEW YORK,NY - August 23, 2007 - Frank Piantidosi, chairman and chief executive officer of Deloitte Financial Advisory Services LLP (Deloitte FAS), has been elected to the board of directors of Transparency International-USA, the American chapter of Transparency International, a Berlin-based non-profit and non-partisan organization founded in 1993 to curb corruption in international business and development.
Deloitte FAS is a subsidiary of Deloitte & Touche USA LLP, one of the nation's leading professional services organizations. Deloitte FAS assists clients with a wide range of corporate lifecycle issues ranging from managing business controversy and conflict to executing deals and maintaining regulatory compliance. The practice helps clients address serious business concerns such as internal and external investigations, litigation, reorganization and fraud.
Through its local chapters in more than 90 countries, Transparency International encourages governments to implement laws and policies to reduce corruption and increase transparency, promotes private sector integrity and seeks reform through international development institutions.
"Now more than ever, organizations are facing challenges such as complex global business fraud and corruption. Shining the light of truth and bringing transparency to the world's business and accounting practices has been the underlying theme of my entire career," said Piantidosi. "Along with the recent launch of the Deloitte Forensic Center think tank, joining the board of Transparency International USA is the capstone to my 20 years of advancing forensic accounting."
Piantidosi also serves as global leader for the Forensic & Dispute Services practices of all Deloitte Touche Tohmatsu member firms and their affiliates. In that role, he has built robust resources within the DTT member firms around the world that provide sophisticated forensic and technology services to many of the world's multinational organizations.
For the past 20 years, Piantidosi has been at the forefront of the development of the dispute consulting and forensic investigations discipline, helping to define the special skill set of investigatory experience, technological skill, and financial acumen necessary to investigate the growing incidence of worldwide corporate fraud. Piantidosi led the engagement relating to Volcker Commission's investigation of Swiss banks on behalf of Holocaust victims, which resulted in a $1.2 billion settlement and the return of hundreds of millions in assets to victims and their heirs.
Piantidosi earned his bachelor's degree from St. Anselm College and his master's degree from Northeastern University.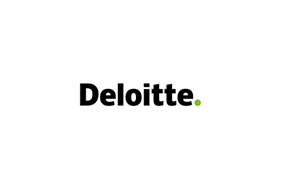 Deloitte
Deloitte
"Deloitte" is the brand under which 165,000 dedicated professionals in independent firms throughout the world collaborate to provide audit, consulting, financial advisory, risk management, and tax services to selected clients. These firms are members of Deloitte Touche Tohmatsu ("DTT"), a Swiss Verein. In the United States, Deloitte LLP is the member firm of DTT. Like DTT, Deloitte LLP does not provide services to clients. Instead, services are primarily provided by the subsidiaries of Deloitte LLP, including Deloitte & Touche LLP, Deloitte Consulting LLP, Deloitte Financial Advisory Services LLP and Deloitte Tax LLP.

Corporate Responsibility at Deloitte starts with the shared values that form the foundation of our culture: integrity, outstanding value to markets and clients, commitment to each other, and strength from cultural diversity. The focus areas that make up Corporate Responsibility at Deloitte include Ethics & Compliance, Talent, Community Involvement, Sustainability, Internal Operations, as well as the services we provide clients.

As used in this profile, "Deloitte" means Deloitte LLP. Please see www.deloitte.com/about for a detailed description of the legal structure of Deloitte LLP and its subsidiaries. Deloitte.com
More from Deloitte