Published 10-09-06
Submitted by Deloitte
NEW YORK, - Students from colleges and universities across the U.S. will be gathering to test their knowledge, problem-solving skills, and ability to work together as a team in the fifth annual Deloitte Tax Case Study Competition. Sponsored by the Deloitte Foundation, a non-profit arm of professional services firm Deloitte & Touche USA LLP, the nationwide interscholastic competition for undergraduate and graduate tax students will be held on October 14 at seven regional sites.
Teams from nearly 40 colleges and universities will work against the clock to complete a complex, hypothetical case study that draws on students' knowledge of tax topics. The top 12 teams - six undergraduate and six graduate -- will advance to the National Competition to be held on November 17 to 19 in Orlando, Florida. There, they will compete for more than $60,000 in individual scholarships and institutional awards.
"In this competition, college and university teams tackle the kind of complex tax situations that companies face in the business world. In the five years we have sponsored this program, our goal has been to inspire more students to take additional courses in tax and pursue a career in this profession," said Shaun Budnik, President of the Deloitte Foundation and partner of Deloitte & Touche USA LLP. "The Deloitte Foundation is proud to support the next generation of business leaders as they compete in this important educational event."
The October 14 regional competitions will be held at Boston College, Georgia State University, The Ohio State University, University of Kansas, University of Southern California, University of Washington and the University of Wisconsin-Madison.
"In the collegiate world, this is the signature event of its kind," said Chet Wood, chairman and chief executive officer of Deloitte Tax LLP, said, "We're involved because we think it is critically important to expose smart and motivated students to the great opportunities they can find in a career in tax. This is a profession that touches every industry and every sector across the globe. With its real-world focus, this competition gives students a taste of the kind of intellectual challenges and business issues tax professionals address every day. And it's a strong reflection of our ongoing commitment to support tax education. We're pleased that once again so many students from top university tax programs are participating in this event."
The Tax Case Study Competition features two divisions, graduate and undergraduate, and two levels of competition, regional and national. At each level, teams of up to four students are given five hours to complete a case study that requires participants to analyze information and identify data relevant for tax purposes, identify issues and alternative tax treatments, and develop a recommended solution that appropriately cites the Internal Revenue Code and Treasury Regulations. At the end of the competition, each team prepares a written solution to their case and submits it to a panel of judges from Deloitte Tax LLP for evaluation.
About the Deloitte Foundation
The Deloitte Foundation is a not-for-profit organization that supports teaching, research, and curriculum innovation in accounting, business, and related fields within the U.S. The Foundation, founded in 1928, supports an array of national programs, which are relevant to a variety of professional services, and which benefit undergraduates, graduate students, and faculty. For more information, please visit the Deloitte Foundation web page at www.deloitte.com/us/df.
About Deloitte
Deloitte refers to one or more of Deloitte Touche Tohmatsu, a Swiss Verein, its member firms, and their respective subsidiaries and affiliates. Deloitte Touche Tohmatsu is an organization of member firms around the world devoted to excellence in providing professional services and advice, focused on client service through a global strategy executed locally in nearly 150 countries. With access to the deep intellectual capital of approximately 135,000 people worldwide, Deloitte delivers services in four professional areas--audit, tax, consulting, and financial advisory services--and serves more than one-half of the world's largest companies, as well as large national enterprises, public institutions, locally important clients, and successful, fast-growing global growth companies. Services are not provided by the Deloitte Touche Tohmatsu Verein, and, for regulatory and other reasons, certain member firms do not provide services in all four professional areas.
As a Swiss Verein (association), neither Deloitte Touche Tohmatsu nor any of its member firms has any liability for each other's acts or omissions. Each of the member firms is a separate and independent legal entity operating under the names "Deloitte," "Deloitte & Touche," "Deloitte Touche Tohmatsu," or other related names.
In the US, Deloitte & Touche USA LLP is the US member firm of Deloitte Touche Tohmatsu and services are provided by the subsidiaries of Deloitte & Touche USA LLP (Deloitte & Touche LLP, Deloitte Consulting LLP, Deloitte Financial Advisory Services LLP, Deloitte Tax LLP and their subsidiaries), and not by Deloitte & Touche USA LLP. The subsidiaries of the US member firm are among the nation's leading professional services firms, providing audit, tax, consulting and financial advisory services through nearly 30,000 people in more than 80 cities. Known as employers of choice for innovative human resources programs, they are dedicated to helping their clients and their people excel. For more information, please visit the US member firm's web site at www.deloitte.com/us.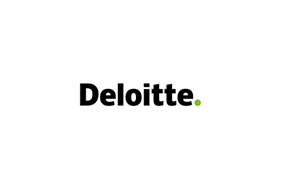 Deloitte
Deloitte
"Deloitte" is the brand under which 165,000 dedicated professionals in independent firms throughout the world collaborate to provide audit, consulting, financial advisory, risk management, and tax services to selected clients. These firms are members of Deloitte Touche Tohmatsu ("DTT"), a Swiss Verein. In the United States, Deloitte LLP is the member firm of DTT. Like DTT, Deloitte LLP does not provide services to clients. Instead, services are primarily provided by the subsidiaries of Deloitte LLP, including Deloitte & Touche LLP, Deloitte Consulting LLP, Deloitte Financial Advisory Services LLP and Deloitte Tax LLP.

Corporate Responsibility at Deloitte starts with the shared values that form the foundation of our culture: integrity, outstanding value to markets and clients, commitment to each other, and strength from cultural diversity. The focus areas that make up Corporate Responsibility at Deloitte include Ethics & Compliance, Talent, Community Involvement, Sustainability, Internal Operations, as well as the services we provide clients.

As used in this profile, "Deloitte" means Deloitte LLP. Please see www.deloitte.com/about for a detailed description of the legal structure of Deloitte LLP and its subsidiaries. Deloitte.com
More from Deloitte