Published 04-13-06
Submitted by Deloitte
WILTON, CT- A student team from Morehouse College in Atlanta, Ga., placed first in the 11th annual Deloitte National Student Case Study Seminar, a nationwide event in which teams of undergraduate accounting students compete to solve real-world case studies involving complex financial accounting issues. Students from Brigham Young University, Provo, Utah, placed second in the competition, which was held on April 7 and 8 in Scottsdale, Arizona.

The competition is sponsored by the Deloitte Foundation through contributions from retired partners of the Deloitte U.S. Firms. Scholarships awarded this year totaled $13,000. Members of the Morehouse team will each receive a $1,000 scholarship; second-place team participants from Brigham Young University will earn $500 scholarships; and members of the four other finalist teams -- the University of Illinois, the University of Notre Dame, The Pennsylvania State University, and the University of Wisconsin - Madison -- will each receive $250.
"It is a delight for the Foundation, with the support of retired Deloitte & Touche partners, to provide this forum for bright, accomplished students to tackle the kinds of complex accounting issues that led us to pursue careers in this profession. The National Student Case Study Seminar is a rigorous and stimulating exercise that stretches these students in a way that hones skills critical to success in the professional working environment - from research, analyzing technical issues and working as a team to effectively present collaborative work," said Shaun Budnik, president of the Deloitte Foundation and partner of Deloitte & Touche LLP. "We congratulate the teams from Morehouse, BYU and the other four finalists that competed in Scottsdale."
"The National Case Competition provides students an outstanding opportunity to utilize their accounting knowledge and skills in a practical situation prior to entering the workforce," said Professor Yvonne Ellis, faculty advisor to the Morehouse College team. "The time and resources provided by Deloitte for this spectacular occasion are enriching and beneficial not just to the accounting profession, but to society as a whole."
The case studies are based on difficult accounting issues developed by Deloitte & Touche LLP practitioners. In the seminar, each student team solves cases with the support of a faculty advisor and a Deloitte & Touche manager. The teams present their cases and solutions to a panel of active and retired partners, who play the role of a client company's senior management or audit committee members. At the seminar's conclusion, the panel selects the student teams that best identify the relevant accounting issues and most effectively present their case.
The National Student Case Study Seminar is one of many educational events sponsored by the Deloitte Foundation each year. Others include the Doctoral Fellowship Program, the Robert M. Trueblood Seminars for Professors, the Deloitte Tax Case Study Regional and National Competitions, and the Tax Faculty Symposium. Earlier this month, the Deloitte Foundation also announced a $4 million gift to fund the new Center for Professional Responsibilities in Business and Society at the University of Illinois.
About the Deloitte Foundation
The Deloitte Foundation is a not-for-profit organization that supports teaching, research, and curriculum innovation in accounting, business, and related fields within the U.S. The Foundation, founded in 1928, supports an array of national programs, which are relevant to a variety of professional services, and which benefit undergraduates, graduate students, and faculty. For more information, please visit the Deloitte Foundation web page at www.deloitte.com/us/df.
About Deloitte
Deloitte refers to one or more of Deloitte Touche Tohmatsu, a Swiss Verein, its member firms, and their respective subsidiaries and affiliates. Deloitte Touche Tohmatsu is an organization of member firms around the world devoted to excellence in providing professional services and advice, focused on client service through a global strategy executed locally in nearly 150 countries. With access to the deep intellectual capital of 120,000 people worldwide, Deloitte delivers services in four professional areas -- audit, tax, consulting, and financial advisory services -- and serves more than one-half of the world's largest companies, as well as large national enterprises, public institutions, locally important clients, and successful, fast-growing global growth companies. Services are not provided by the Deloitte Touche Tohmatsu Verein, and, for regulatory and other reasons, certain member firms do not provide services in all four professional areas.
As a Swiss Verein (association), neither Deloitte Touche Tohmatsu nor any of its member firms has any liability for each other's acts or omissions. Each of the member firms is a separate and independent legal entity operating under the names "Deloitte," "Deloitte & Touche," "Deloitte Touche Tohmatsu," or other related names.
In the U.S., Deloitte & Touche USA LLP is the member firm of Deloitte Touche Tohmatsu, and services are provided by the subsidiaries of Deloitte & Touche USA LLP (Deloitte & Touche LLP, Deloitte Consulting LLP, Deloitte Tax LLP, Deloitte Financial Advisory Services LLP and their subsidiaries) and not by Deloitte & Touche USA LLP. The subsidiaries of the U.S. member firm are among the nation's leading professional services firms, providing audit, tax, consulting, and financial advisory services through nearly 30,000 people in more than 80 cities. Known as employers of choice for innovative human resources programs, they are dedicated to helping their clients and their people excel. For more information, please visit the U.S. member firm's website at www.deloitte.com/us.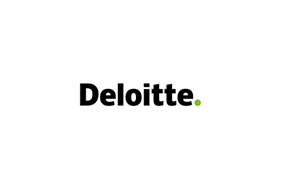 Deloitte
Deloitte
"Deloitte" is the brand under which 165,000 dedicated professionals in independent firms throughout the world collaborate to provide audit, consulting, financial advisory, risk management, and tax services to selected clients. These firms are members of Deloitte Touche Tohmatsu ("DTT"), a Swiss Verein. In the United States, Deloitte LLP is the member firm of DTT. Like DTT, Deloitte LLP does not provide services to clients. Instead, services are primarily provided by the subsidiaries of Deloitte LLP, including Deloitte & Touche LLP, Deloitte Consulting LLP, Deloitte Financial Advisory Services LLP and Deloitte Tax LLP.

Corporate Responsibility at Deloitte starts with the shared values that form the foundation of our culture: integrity, outstanding value to markets and clients, commitment to each other, and strength from cultural diversity. The focus areas that make up Corporate Responsibility at Deloitte include Ethics & Compliance, Talent, Community Involvement, Sustainability, Internal Operations, as well as the services we provide clients.

As used in this profile, "Deloitte" means Deloitte LLP. Please see www.deloitte.com/about for a detailed description of the legal structure of Deloitte LLP and its subsidiaries. Deloitte.com
More from Deloitte