Published 03-31-06
Submitted by Deloitte
WILTON, Conn- The Deloitte Foundation, a not-for-profit organization sponsored by Deloitte & Touche USA LLP, has announced a $4 million commitment to fund the endowment of the newly created University of Illinois Center for Professional Responsibilities in Business and Society.
The development of the Center, which is dedicated to educating future generations of business leaders about their professional responsibilities, will be led by the Department of Accountancy within the College of Business at the University of Illinois at Urbana-Champaign. Under the $4 million, eight-year commitment, Deloitte will become the University's sole founding partner for the Center. In additionAdditionally, the Center's annual conference will be known as the Deloitte Symposia on Professional Responsibility.
James H. Quigley, chief executive officer of Deloitte & Touche USA LLP, said, "Deloitte has had a long and fruitful association with the University of Illinois, which has graduated more of our partners and professionals than any other institution. Now, we're proud to provide support for the University's Center for Professional Responsibilities in Business and Society."
The Center's mission recognizes that issues of professional responsibility cannot be effectively taught or learned in isolation. Rather, they must be integrated throughout the general, business and accounting curricula. "At Deloitte, we share the vision of the Center --- to provide innovative learning experiences and leadership that will advance professional responsibility in business and society," Quigley stated.
Sharon L. Allen, chairman of the board of Deloitte & Touche USA LLP and chairman of the Deloitte Foundation, added, "The questions of professional integrity that businesses have faced in recent years are a reminder that a commitment to professional responsibility and ethics must be continually renewed and nurtured. The connections that this Center provides, linking business leaders, academics and students, will help foster and strengthen a culture of professional responsibility among future business leaders."
According to Avijit Ghosh, Dean of the College of Business, "We are pleased to build our relationship with Deloitte through the creation of this Center, whose mission will be to serve the business professions and society and provide leadership through the development of innovative learning experiences designed to educate future generations of leaders."
Professional Responsibility Curriculum
The Center's specific goals include the development of educational objectives and a curriculum that focus on specialized professional responsibility-based content. The content will include a humanities or social science course for freshmen and sophomores. Professional responsibility modules also will also be integrated within core business courses normally taken during the sophomore or junior year. Additional modules will be integrated within major courses (initially accountancy) normally taken during the junior or senior year. There will be graduate level components as well.
An important aspect of this initiative is the development and dissemination of curricula and teaching materials for use by faculty at other colleges and universities. "We expect the benefits from this financial investment to foster greater understanding of professional responsibility and eventually reach young men and women throughout the country," said Quigley.
Deloitte will also nominate a senior partner to serve on the Center's Advisory Board. Additionally, The the Director of the Center will be appointed to an endowed position, and that endowment and two faculty fellowships affiliated with the Center would will carry the Deloitte name.
About the University of Illinois and Deloitte Relationship
With nearly 650 alumni at Deloitte, The University of Illinois is one of the professional services organization's top five strategic schools for sourcing employees and one of its largest sources of talent. Of these alumni, 63 are partners and 23 are firm directors. Last year, Deloitte was the number two employer of University of Illinois graduates.
Additionally, the professional services organization last year launched a multi-year campaign to raise $2 million to support the development of a Deloitte Auditorium in the new College of Business instructional facility planned for the Urbana-Champaign campus. Funds for the 275-seat auditorium are being raised from individual and office contributions and Deloitte Foundation matching gifts. A groundbreaking ceremony for the new 163,000 square-foot building will be held on April 28.
About the Deloitte Foundation
The Deloitte Foundation is a not-for-profit organization that supports teaching, research, and curriculum innovation in accounting, business, and related fields within the U.S. The Foundation, founded in 1928, supports an array of national programs, which are relevant to a variety of professional services, and which benefit undergraduates, graduate students, and faculty. For more information, please visit the Deloitte Foundation web page at www.deloitte.com/us/df.
About Deloitte
Deloitte refers to one or more of Deloitte Touche Tohmatsu, a Swiss Verein, its member firms, and their respective subsidiaries and affiliates. Deloitte Touche Tohmatsu is an organization of member firms around the world devoted to excellence in providing professional services and advice, focused on client service through a global strategy executed locally in nearly 150 countries. With access to the deep intellectual capital of 120,000 people worldwide, Deloitte delivers services in four professional areas -- audit, tax, consulting, and financial advisory services -- and serves more than one-half of the world's largest companies, as well as large national enterprises, public institutions, locally important clients, and successful, fast-growing global growth companies. Services are not provided by the Deloitte Touche Tohmatsu Verein, and, for regulatory and other reasons, certain member firms do not provide services in all four professional areas.
As a Swiss Verein (association), neither Deloitte Touche Tohmatsu nor any of its member firms has any liability for each other's acts or omissions. Each of the member firms is a separate and independent legal entity operating under the names "Deloitte," "Deloitte & Touche," "Deloitte Touche Tohmatsu," or other related names.
In the U.S., Deloitte & Touche USA LLP is the member firm of Deloitte Touche Tohmatsu, and services are provided by the subsidiaries of Deloitte & Touche USA LLP (Deloitte & Touche LLP, Deloitte Consulting LLP, Deloitte Tax LLP, Deloitte Financial Advisory Services LLP and their subsidiaries) and not by Deloitte & Touche USA LLP. The subsidiaries of the U.S. member firm are among the nation's leading professional services firms, providing audit, tax, consulting, and financial advisory services through nearly 30,000 people in more than 80 cities. Known as employers of choice for innovative human resources programs, they are dedicated to helping their clients and their people excel. For more information, please visit the U.S. member firm's website at www.deloitte.com/us.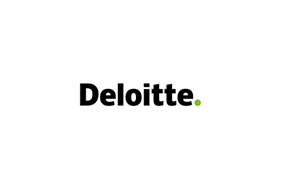 Deloitte
Deloitte
"Deloitte" is the brand under which 165,000 dedicated professionals in independent firms throughout the world collaborate to provide audit, consulting, financial advisory, risk management, and tax services to selected clients. These firms are members of Deloitte Touche Tohmatsu ("DTT"), a Swiss Verein. In the United States, Deloitte LLP is the member firm of DTT. Like DTT, Deloitte LLP does not provide services to clients. Instead, services are primarily provided by the subsidiaries of Deloitte LLP, including Deloitte & Touche LLP, Deloitte Consulting LLP, Deloitte Financial Advisory Services LLP and Deloitte Tax LLP.

Corporate Responsibility at Deloitte starts with the shared values that form the foundation of our culture: integrity, outstanding value to markets and clients, commitment to each other, and strength from cultural diversity. The focus areas that make up Corporate Responsibility at Deloitte include Ethics & Compliance, Talent, Community Involvement, Sustainability, Internal Operations, as well as the services we provide clients.

As used in this profile, "Deloitte" means Deloitte LLP. Please see www.deloitte.com/about for a detailed description of the legal structure of Deloitte LLP and its subsidiaries. Deloitte.com
More from Deloitte