Published 04-15-04
Submitted by Deloitte
Deloitte & Touche USA LLP, one of the nation's leading professional services firms, ran the largest-ever United Way electronic workplace giving campaign, it was announced by the United Way of America. The people of Deloitte pledged $13.7 million to charitable causes by using United eWay in its 2003 campaign. United eWay is the charitable organization's web-based solution for electronic giving and active community investment. More than 500 workplace organizations nationwide used the United eWay solution to support their employee giving campaign, raising more than $108 million in the United States in 2003.
United Way of America has focused significant resources in developing technology that encourages community investment through charitable donations. "Deloitte has set a new standard in workplace giving," said UWA President Brian Gallagher. "The firm's record-setting campaign illustrates the collective results a corporate community can achieve through the use of technology."
The advancement of technology in the non-profit sector is critical to ultimately meeting the needs of philanthropic organizations and the populations they serve. "As the global workforce becomes more and more mobile, technology is helping us fulfill our commitment to corporate social responsibility," said William G. Parrett, CEO of Deloitte and board member of United Way of America. "Technology keeps our firm and our people in touch with, and responsive to, the needs of our communities."

Advanced technology, such as United eWay, not only enables donors to contribute remotely and securely, it allows companies to run paperless campaigns, access real-time reporting, reduce costs and better track when pledged dollars reach designated agencies. For the first time, in 2003, Deloitte conducted a single, coordinated nationwide United Way campaign that crossed all functional areas of the firm. This coordinated effort was made possible through the availability of electronic giving. "We are very proud to be the leader in United Way's electronic giving campaigns," said James H. Quigley, CEO of Deloitte & Touche USA LLP. "But we're even more pleased about the impact our people are having on their communities through their choice to support United Way."
Gallagher noted that Deloitte also leads the country in corporate participation in United Way's prestigious Alexis de Tocqueville Society, which is comprised of individuals who contribute $10,000 or more. With 460 donors at this level, the firm increased its number of Alexis de Tocqueville Society members by 30 percent.
Several Deloitte offices around the country have also been recognized for excellence with United Way. For example, United Way of Metropolitan Chicago bestowed its highest honor – the Community Spirit Award – to Deloitte's Chicago office. The United Way of Metropolitan Dallas honored Roger Nanney, Deloitte's managing partner in the Mid-America region, with its CEO of the Year Award.
About Deloitte
Deloitte, one of the nation's leading professional services firms, provides audit, tax, financial advisory services and consulting through nearly 30,000 people in more than 80 U.S. cities. Known as an employer of choice for innovative human resources programs, the firm is dedicated to helping its clients and its people excel. "Deloitte" refers to the associated partnerships of Deloitte & Touche USA LLP (Deloitte & Touche LLP and Deloitte Consulting LLP) and subsidiaries. Deloitte is the US member firm of Deloitte Touche Tohmatsu. For more information, please visit Deloitte's web site at www.deloitte.com/us.
Deloitte Touche Tohmatsu is an organization of member firms devoted to excellence in providing professional services and advice. We are focused on client service through a global strategy executed locally in nearly 150 countries. With access to the deep intellectual capital of 120,000 people worldwide, our member firms, including their affiliates, deliver services in four professional areas: audit, tax, financial advisory services and consulting. Our member firms serve more than one-half of the world's largest companies, as well as large national enterprises, public institutions, locally important clients, and successful, fast-growing global growth companies.
Deloitte Touche Tohmatsu is a Swiss Verein (association), and, as such, neither Deloitte Touche Tohmatsu nor any of its member firms has any liability for each other's acts or omissions. Each of the member firms is a separate and independent legal entity operating under the names "Deloitte", "Deloitte & Touche", "Deloitte Touche Tohmatsu" or other related names. The services described herein are provided by the member firms and not by the Deloitte Touche Tohmatsu Verein. For regulatory and other reasons certain member firms do not provide services in all four professional areas listed above.
About United Way of America
United Way of America is the national organization dedicated to leading the United Way movement in making a measurable impact in every community across America. The United Way movement includes approximately 1,400 community-based United Way organizations. Each is independent, separately incorporated, and governed by local volunteers.
For more information, visit www.unitedway.org.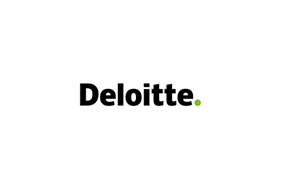 Deloitte
Deloitte
"Deloitte" is the brand under which 165,000 dedicated professionals in independent firms throughout the world collaborate to provide audit, consulting, financial advisory, risk management, and tax services to selected clients. These firms are members of Deloitte Touche Tohmatsu ("DTT"), a Swiss Verein. In the United States, Deloitte LLP is the member firm of DTT. Like DTT, Deloitte LLP does not provide services to clients. Instead, services are primarily provided by the subsidiaries of Deloitte LLP, including Deloitte & Touche LLP, Deloitte Consulting LLP, Deloitte Financial Advisory Services LLP and Deloitte Tax LLP.

Corporate Responsibility at Deloitte starts with the shared values that form the foundation of our culture: integrity, outstanding value to markets and clients, commitment to each other, and strength from cultural diversity. The focus areas that make up Corporate Responsibility at Deloitte include Ethics & Compliance, Talent, Community Involvement, Sustainability, Internal Operations, as well as the services we provide clients.

As used in this profile, "Deloitte" means Deloitte LLP. Please see www.deloitte.com/about for a detailed description of the legal structure of Deloitte LLP and its subsidiaries. Deloitte.com
More from Deloitte