Published 03-19-03
Submitted by Deloitte
NEW YORK, NY - Twenty U.S. cities have been selected to pilot the Junior Achievement "Excellence Through Ethics" business ethics curriculum this spring, in advance of a national curriculum rollout in the fall of 2003. The program, underwritten by Deloitte & Touche LLP, is an example of the firm's commitment to restore confidence in the capital market system.
Students and business volunteers in Atlanta, Boston, Charlotte, Chicago, Columbus, Dallas, Denver, Detroit, Houston, Kansas City, Los Angeles, Milwaukee, Minneapolis, Nashville/Hermitage TN, New York, Phoenix, Portland, San Francisco, St. Louis and Washington DC will have the unique opportunity to influence the ultimate content of the curriculum by testing it and providing feedback for incorporation into the final product.
Volunteer teachers for the pilot will come from Deloitte & Touche, which committed $1 million to Junior Achievement to develop the "Excellence Through Ethics" program. "We believe it's essential to reinforce to tomorrow's business leaders that honesty and integrity will be the key to their success," said William G. Parrett, President and Managing Partner of the professional services firm. "The people of Deloitte & Touche are very enthusiastic about getting into the classroom to help teach students about core business values."
The ethics curriculum is being developed by Junior Achievement's Education Team. Testing the lessons before they become final is critical to ensuring their effectiveness. "It's very important to try new exercises in the classroom environment," said David S. Chernow, President and CEO of Junior Achievement. "With a curriculum as important as this one, we want to be sure it has the input of the students, the volunteers and the professional teaching staff."
The curriculum will be formally launched in Chicago on May 2, with a roundtable event entitled "Business Today Meets Business Tomorrow." A panel of business executives will field questions relating to ethics from a panel of Junior Achievement students. Schools in the 20 selected markets will then complete the curriculum pilot before the end of the spring 2003 semester. The program will include new lessons focusing specifically on decision-making, business ethics vs. personal ethics, and facing difficult decisions with honor, among others. When the final curriculum comes out in the fall, the lessons will be woven into all 13 of the Junior Achievement programs that reach students in grades 4 - 12.
The curriculum will also be evaluated by the Junior Achievement Blue Ribbon Panel on Ethics, an advisory board of noted business leaders, respected academics and recognized ethics authorities. Current members include Gary L. Davis, Executive Vice President & Chief Human Resource and Administration Officer at JCPenney Company Inc.; Frank Ashen, Executive Vice President & Chief Ethics Officer at the New York Stock Exchange; Frank Daly, Corporate Director, Ethics & Business Conduct at Northrop Grumman Corporation; Frances Hesselbein, Chairman of the Leader to Leader Institute (formerly the Peter Drucker Institute); Dr. W. Andrew McCollough, Director of the Business Ethics and Research Center at the University of Florida; John E. Pepper, Chairman, Executive Committee of the Board of The Procter & Gamble Company; and Eric Pressler, Director, Legal Compliance & Business Ethics at PG&E Corporation.

Ultimately, the "Excellence through Ethics" curriculum will reach more than three million elementary, middle and high school students nationwide. The curriculum will be taught by JA volunteers, many of whom will be from Deloitte & Touche. The firm is one of Junior Achievement's top 10 corporate volunteers and provides the educational organization with more volunteer teachers than any other professional services firm.
About Deloitte & Touche
Deloitte & Touche, one of the nation's leading professional services firms, provides assurance and advisory, tax, and management consulting services through nearly 30,000 people in more than 100 U.S. cities. The firm is dedicated to helping its clients and its people excel. Known as an employer of choice for innovative human resources programs, Deloitte & Touche has been recognized as one of the "100 Best Companies to Work For in America" by Fortune magazine for six consecutive years. Deloitte & Touche refers to Deloitte & Touche LLP and related entities. Deloitte & Touche is the US national practice of Deloitte Touche Tohmatsu. Deloitte Touche Tohmatsu is a Swiss Verein, and each of its national practices is a separate and independent legal entity. For more information, please visit Deloitte & Touche's web site at www.deloitte.com/us.
About Junior Achievement
Junior Achievement is the world's largest and fastest-growing organization dedicated to educating young people about business, economics and free enterprise. Through age-appropriate curricula, JA programs begin at the elementary school level, teaching children how they can impact the world around them as individuals, workers and consumers. JA programs continue through the middle and high school grades, preparing students for additional key economic and workforce issues they will face in the future. Today JA reaches more than four million students through 150 offices nationwide and another two million students in more than 100 countries worldwide. For more information, visit www.ja.org.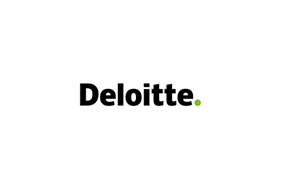 Deloitte
Deloitte
"Deloitte" is the brand under which 165,000 dedicated professionals in independent firms throughout the world collaborate to provide audit, consulting, financial advisory, risk management, and tax services to selected clients. These firms are members of Deloitte Touche Tohmatsu ("DTT"), a Swiss Verein. In the United States, Deloitte LLP is the member firm of DTT. Like DTT, Deloitte LLP does not provide services to clients. Instead, services are primarily provided by the subsidiaries of Deloitte LLP, including Deloitte & Touche LLP, Deloitte Consulting LLP, Deloitte Financial Advisory Services LLP and Deloitte Tax LLP.

Corporate Responsibility at Deloitte starts with the shared values that form the foundation of our culture: integrity, outstanding value to markets and clients, commitment to each other, and strength from cultural diversity. The focus areas that make up Corporate Responsibility at Deloitte include Ethics & Compliance, Talent, Community Involvement, Sustainability, Internal Operations, as well as the services we provide clients.

As used in this profile, "Deloitte" means Deloitte LLP. Please see www.deloitte.com/about for a detailed description of the legal structure of Deloitte LLP and its subsidiaries. Deloitte.com
More from Deloitte