Published 01-06-03
Submitted by Deloitte
NEW YORK, - For the sixth consecutive year, Deloitte & Touche LLP has been named to Fortune magazine's list of "100 Best Companies to Work For." The ranking, which appears in the January 20th issue of Fortune and on www.fortune.com, is the much-anticipated benchmark that lists those employers who consistently raise the bar on human resources programs and corporate culture improvement for all employees. Deloitte & Touche is the only major professional services firm to earn this distinction for each of the six years that Fortune has conducted the survey.
"We are absolutely delighted to be recognized once again by Fortune as one of America's outstanding employers," said James E. Copeland, Jr., Chief Executive Officer of Deloitte & Touche and its global parent, Deloitte Touche Tohmatsu. "In a year marked by a weak economy and wrenching events in corporate America, I'm convinced that our deep commitment to attract and retain the best people in the world remains one of our most important competitive advantages. We'll continue to work hard to become the Employer of Choice -- not only of our profession, but among all companies in the United States."
The firm's success in fostering a desirable workplace is the result of a culture change that began 10 years ago with the launch of its groundbreaking Initiative for the Retention and Advancement of Women. The Initiative led to a bold new approach to the firm's overall work environment, focusing on mentoring and career development for all of its people, work/life integration programs, corporate social responsibility, and promoting a culture that values diversity and inclusion.
Among the human resources initiatives launched in the past year:
* An external Diversity Advisory Board to assist the firm in enhancing its diversity and inclusion efforts.
* A Community Involvement National Advisory Council to support partners and employees in the execution of community initiatives.
* Deloitte Career Connections, a one-on-one career coaching and development program for all employees.
* A firm-wide campaign to promote mentoring and enhance mentoring relationships.
In addition to evaluating employee benefits and other perks, Fortune's annual review included a random survey of hundreds of employees at each firm that evaluated workers' camaraderie, trust in management, and pride in working for their company.
About Deloitte & Touche
Deloitte & Touche LLP, one of the nation's leading professional services firms, provides assurance and advisory, tax, and management consulting services through nearly 30,000 people in more than 80 U.S. cities. The firm is dedicated to helping our clients and our people excel. Known as an employer of choice for innovative human resources programs, Deloitte & Touche has been recognized as one of the "100 Best Companies to Work For in America" by Fortune magazine for six consecutive years. Deloitte & Touche is the U.S. national practice of Deloitte Touche Tohmatsu. Deloitte Touche Tohmatsu is a Swiss Verein, and each of its national practices is a separate and independent legal entity. For more information, please visit Deloitte & Touche's Web site at www.us.deloitte.com.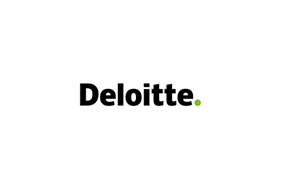 Deloitte
Deloitte
"Deloitte" is the brand under which 165,000 dedicated professionals in independent firms throughout the world collaborate to provide audit, consulting, financial advisory, risk management, and tax services to selected clients. These firms are members of Deloitte Touche Tohmatsu ("DTT"), a Swiss Verein. In the United States, Deloitte LLP is the member firm of DTT. Like DTT, Deloitte LLP does not provide services to clients. Instead, services are primarily provided by the subsidiaries of Deloitte LLP, including Deloitte & Touche LLP, Deloitte Consulting LLP, Deloitte Financial Advisory Services LLP and Deloitte Tax LLP.

Corporate Responsibility at Deloitte starts with the shared values that form the foundation of our culture: integrity, outstanding value to markets and clients, commitment to each other, and strength from cultural diversity. The focus areas that make up Corporate Responsibility at Deloitte include Ethics & Compliance, Talent, Community Involvement, Sustainability, Internal Operations, as well as the services we provide clients.

As used in this profile, "Deloitte" means Deloitte LLP. Please see www.deloitte.com/about for a detailed description of the legal structure of Deloitte LLP and its subsidiaries. Deloitte.com
More from Deloitte