Published 10-18-07
Submitted by Principal Financial Group, Inc.
DES MOINES, IO - October 17, 2007 - The Principal Financial Group(R) ranks 9th on AARP's 2007 list of the nation's 50 best companies for workers over 50. This marks the sixth year The Principal(R) has been named to this prestigious list.
The company's Working Caregiver Leave program is described by AARP as "ambitious," and contributed to the company topping the prestigious list. The program allows employees the option to work a part-time schedule for up to 12 weeks a year while maintaining job security and full benefits. Working Caregiver Leave can be used by employees to care for a loved one, including a spouse or aging parent. Other programs recognized by AARP include pension and 401(k) retirement plans available to virtually all employees, and the company's automatic enrollment in its 401(k) program.
"Nearly 20 percent of our workforce is age 50 or above, with another 1,000 employees eligible for retirement in the next two years. We are mindful of what these employees need and want to get the most from work, and the time they spend outside of it," said Jim DeVries, senior vice president - Human Resources at the Principal Financial group. "It's an honor to be recognized as one of the nation's best employers for mature workers. Creating a culture that embraces a multigenerational workforce allows knowledge and experience to be shared, and enriches the experience of our customers," said DeVries.
About AARP
AARP is a nonprofit, nonpartisan membership organization that helps people 50+ have independence, choice and control in ways that are beneficial and affordable to them and society as a whole. AARP does not endorse candidates for public office or make contributions to either political campaigns or candidates. We produce AARP The Magazine, published bimonthly; AARP Bulletin, our monthly newspaper; AARP Segunda Juventud, our bimonthly magazine in Spanish and English; NRTA Live & Learn, our quarterly newsletter for 50 + educators; and our website, www.aarp.org. AARP Foundation is an affiliated charity that provides security, protection, and empowerment to older persons in need with support from thousands of volunteers, donors, and sponsors. We have staffed offices in all 50 states, the District of Columbia, Puerto Rico, and the U.S. Virgin Islands.
About the Principal Financial Group
The Principal Financial Group(R) (The Principal(R))1 is a leader in offering businesses, individuals and institutional clients a wide range of financial products and services, including retirement and investment services, life and health insurance, and banking through its diverse family of financial services companies and national network of financial professionals. A member of the Fortune 500, the Principal Financial Group has $282.1 billion in assets under management2 and serves some 18.1 million customers worldwide from offices in Asia, Australia, Europe, Latin America and the United States. Principal Financial Group, Inc. is traded on the New York Stock Exchange under the ticker symbol PFG. For more information, visit www.principal.com.
1)"The Principal Financial Group" and "The Principal" are registered trademarks of Principal Financial Services, Inc., a member of the Principal Financial Group.
2) As of June 30, 2007.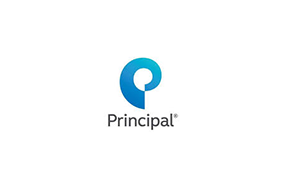 Principal Financial Group, Inc.
Principal Financial Group, Inc.
Principal (Nasdaq: PFG) helps people and companies around the world build, protect and advance their financial well-being through retirement, insurance and asset management solutions that fit their lives. Our employees are passionate about helping clients of all income and portfolio sizes achieve their goals – offering innovative ideas, investment expertise and real-life solutions to make financial progress possible. To find out more, visit us at principal.com.
More from Principal Financial Group, Inc.