Published 10-10-07
Submitted by Principal Financial Group, Inc.
DES MOINES, IA - October 10, 2007 - The Principal Financial Group&reg was recently named one of the country's "100 Best Companies for Working Mothers" by Working Mother magazine. This marked the company's sixth year on the list.
A global organization made up of nearly 70 percent women, The Principal&reg was noted by the publication for its innovative programs to help employees balance work and life, including the company's "No Meeting Fridays" policy that allows employees to catch up on work, get organized and decompress.
The Principal also currently offers employees "Wellness Time-Off/Financial Time-Off", providing four hours of company time employees can use to visit health or finance professionals, from mortgage brokers to massage therapists. The time can also be used for simple things, like taking a walk, reading a book or signing up for a class.
The company offers eight hours of paid time off annually for employees to volunteer at the nonprofit agency of their choice, including their church, community center or child's school. Four additional hours of paid volunteer time is offered annually for employees to participate in United Way's Day of Caring.
"Our days aren't getting any longer, but the list of personal responsibilities seems to be - balancing work, family and the household can feel unrelenting. Employees at The Principal have the option of taking some of the pressure off by scheduling appointments during the workday," said Jim DeVries, senior vice president - Human Resources at the Principal Financial Group.
"The Principal is very proud to once again be recognized by Working Mother magazine. Our place on the list is a testament to our more than 15,000 employees and all of their contributions to making The Principal a great place to work," noted DeVries. "We have the best employees. Helping them balance the multiple commitments in their lives allows our employees to provide the best possible service to our customers and shareholders."
For more information on the 2007 Working Mother 100 Best Companies and for a complete list of winners, visit www.workingmother.com.
Methodology
The Principal Financial Group was selected for the 2007 Working Mother 100 Best Companies based on an extensive application of 575 questions. The application included detailed questions about workforce, compensation, child-care and flexibility programs, leave policies and more. It also checked the usage, availability and tracking of programs, as well as the accountability of managers who oversee them. Seven areas were measured and scored: workforce profile, compensation, child care, flexibility, time off and leaves, family-friendly programs, and company culture. For this year's 100 Best, particular weight was given to flexibility and family-friendly policies.
About Working Mother
Founded in 1979, Working Mother magazine reaches nearly 3 million readers and is the only national magazine for career mothers. Its 22-year signature initiative, Working Mother 100 Best Companies, is the most important benchmark for work/life practices in corporate America. The publication also releases the annual list of the Best Companies for Multicultural Women in the June issue. Working Mother is published by Working Mother Media (WMM), which also owns the National Association for Female Executives (NAFE), NAFE Magazine, the annual 100 Best Companies WorkLife Congress, as well as the Best Companies for Multicultural Women Conference and regional Town Halls. In 2006, WMM acquired Diversity Best Practices, the preeminent organization for diversity thought leaders.
About the Principal Financial Group
The Principal Financial Group&reg (The Principal&reg)(1) is a leader in offering businesses, individuals and institutional clients a wide range of financial products and services, including retirement and investment services, life and health insurance, and banking through its diverse family of financial services companies and national network of financial professionals. A member of the Fortune 500, the Principal Financial Group has $282.1 billion in assets under management(2) and serves some 18.1 million customers worldwide from offices in Asia, Australia, Europe, Latin America and the United States. Principal Financial Group, Inc. is traded on the New York Stock Exchange under the ticker symbol PFG. For more information, visit www.principal.com.
1)"The Principal Financial Group" and "The Principal" are registered trademarks of Principal Financial Services, Inc., a member of the Principal Financial Group.
2) As of June 30, 2007.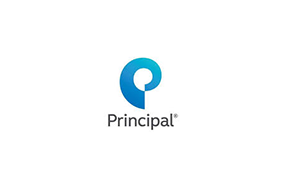 Principal Financial Group, Inc.
Principal Financial Group, Inc.
Principal (Nasdaq: PFG) helps people and companies around the world build, protect and advance their financial well-being through retirement, insurance and asset management solutions that fit their lives. Our employees are passionate about helping clients of all income and portfolio sizes achieve their goals – offering innovative ideas, investment expertise and real-life solutions to make financial progress possible. To find out more, visit us at principal.com.
More from Principal Financial Group, Inc.