Published 09-25-07
Submitted by Principal Financial Group, Inc.
DES MOINES, IA - September 25, 2007 - The Principal Financial Group(R) announces its recognition from LATINA Style magazine as one of the "50 Best Companies for Latinas to Work in the United States" for the tenth consecutive year. The list highlights companies that actively recruit and promote Latinas.
"We are pleased to be recognized as a LATINA Style 50 company for our commitment to equal opportunity and our long standing priority to expand and better our diversity practices," said Jim DeVries, senior vice president of Human Resources the Principal Financial Group. "This award is a great way to showcase our long-term dedication to diversity and inclusion, giving us the edge we need in the ever-evolving workplace."
The Principal Financial Group, headquartered in Des Moines, Iowa, employs more than 13,000 people from across the United States and 16,400 world-wide. LATINA Style highlighted the 50 Best Companies in its July/August 2007 Issue.
About LATINA Style "50 Best Companies for Latinas to Work for in the U.S."
The LATINA Style 50 Report evaluates corporate America's career development opportunities for Latinas. More than 800 of the most prominent corporations in the United States were included in this year's extensive search.
Companies responding to LATINA Style's questionnaire were evaluated based on issues that LATINA Style readers identified as most important to them in the workplace. Among the principal areas of evaluation were: number of Latina executives, mentoring programs, Latina board members, educational opportunities, alternative work policies, dependent/child care support, employee benefits, women's issues, job retaining, affinity groups and Hispanic relations.
About the Principal Financial Group
The Principal Financial Group(R) (The Principal(R)) is a leader in offering businesses, individuals and institutional clients a wide range of financial products and services, including retirement and investment services, life and health insurance, and banking through its diverse family of financial services companies. A member of the Fortune 500, the Principal Financial Group has $282.1 billion in assets under management and serves some 18.1 million customers worldwide from offices in Asia, Australia, Europe, Latin America and the United States. Principal Financial Group, Inc. is traded on the New York Stock Exchange under the ticker symbol PFG. For more information, visit www.principal.com.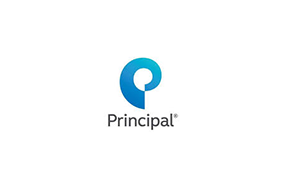 Principal Financial Group, Inc.
Principal Financial Group, Inc.
Principal (Nasdaq: PFG) helps people and companies around the world build, protect and advance their financial well-being through retirement, insurance and asset management solutions that fit their lives. Our employees are passionate about helping clients of all income and portfolio sizes achieve their goals – offering innovative ideas, investment expertise and real-life solutions to make financial progress possible. To find out more, visit us at principal.com.
More from Principal Financial Group, Inc.