Published 09-21-07
Submitted by Principal Financial Group, Inc.
DES MOINES, IA - September 21, 2007 - The Principal Financial Group(R) scored 100 percent on the 2007 Corporate Equality Index. This annual measure by the Human Rights Campaign rates employers on a scale from zero to 100 percent on the treatment of gay, lesbian, bisexual and transgender (GLBT) employees, consumers and investors. Last year The Principal(R) received an 85 percent rating.
"The Principal is very proud to achieve 100 percent on the Corporate Equality Index, in part because of the message it sends to our constituencies," said Jim DeVries, senior vice president of Human Resources for The Principal. "Our work is not done. The Principal will continue our ever-evolving commitment to creating a culture of inclusion, where customers, suppliers and employees of all different backgrounds are welcomed, respected and valued for their differences."
The Corporate Equality Index announcement comes on the heals of the passing of the Iowa Civil Rights Bill in May, making it illegal to discriminate in employment, public accommodation, credit, housing or education based on a person's sexual orientation or gender identity. The Principal was an instrumental supporter of the bill, with the official bill signing taking place in the company's auditorium.
The Principal added "sexual orientation" to its nondiscrimination policies in 1991, and "gender identity" this year. The company extends the same benefits to spouses and same and opposite sex domestic partners and dependents.
2007 Corporate Equality Index "" A Summary
An unprecedented 195 major U.S. businesses earned the top rating of 100 percent, up from 138 last year. Just 13 companies earned the top rating when the Index was first released in 2002.
"More businesses than ever before have recognized the value of a diverse and dedicated workforce," said Joe Solmonese, president of the Human Rights Campaign. "More importantly, these employers understand that discrimination against GLBT workers will ultimately hurt their ability to compete in the global marketplace."
The 2007 Corporate Equality Index rates 519 businesses. Ratings are based on factors like nondiscrimination policies, diversity training and benefits for domestic partners and transgender employees. The banking and financial services industry has 32 companies with 100 percent on this year's Index, more than any other industry. For the first time, a majority of rated firms (58%) provide employment protections on the basis of gender identity.
The report can be downloaded at www.hrc.org/cei.
About the Human Rights Campaign
The Human Rights Campaign (HRC) is America's largest civil rights organization working to achieve gay, lesbian, bisexual and transgender equality. By inspiring and engaging all Americans, HRC strives to end discrimination against GLBT citizens and realize a nation that achieves fundamental fairness and equality for all.
About the Principal Financial Group

The Principal Financial Group(R) (The Principal (R)) is a leader in offering businesses, individuals and institutional clients a wide range of financial products and services, including retirement and investment services, life and health insurance, and banking through its diverse family of financial services companies. A member of the Fortune 500, the Principal Financial Group has $282.1 billion in assets under management and serves some 18.1 million customers worldwide from offices in Asia, Australia, Europe, Latin America and the United States. Principal Financial Group, Inc. is traded on the New York Stock Exchange under the ticker symbol PFG. For more information, visit www.principal.com.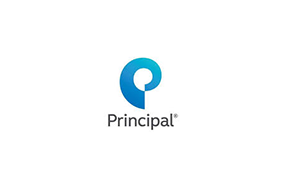 Principal Financial Group, Inc.
Principal Financial Group, Inc.
Principal (Nasdaq: PFG) helps people and companies around the world build, protect and advance their financial well-being through retirement, insurance and asset management solutions that fit their lives. Our employees are passionate about helping clients of all income and portfolio sizes achieve their goals – offering innovative ideas, investment expertise and real-life solutions to make financial progress possible. To find out more, visit us at principal.com.
More from Principal Financial Group, Inc.