Published 09-05-07
Submitted by Principal Financial Group, Inc.
DES MOINES, IA - September 5, 2007 - As a dedicated partner to women business owners, the Principal Financial Group(R) has enlisted Trish Karter, chief executive officer and president of Dancing Deer Baking Co., as guest presenter for its complimentary teleclass, "Marketing on a Dime: Six Creative Tactics to Get Your Company Noticed." The program, to be held September 25, is part of the award-winning educational program that provides tangible advice to women entrepreneurs.
"Under the leadership of Trish, Dancing Deer is a captivating brand that consumers remember, thanks in part to its marketing," said Michelle Swanda, advertising officer, The Principal(R). "Women business owners will have the opportunity to take away insightful ideas on how to build customer loyalty and upstage the competition."
Karter created a multi-million dollar company by marketing a one-of-a-kind brand that combined her passions of food, nature and community. By applying for industry awards and developing a viral marketing campaign, Karter put her company in the spotlight, drawing attention from big name brands, such as Whole Foods Market and William Sonoma.
The Principal Women in Business teleclass program, launched in 2003, features best-in-class speakers, from bestselling author Suzy Welch to internationally-renowned time management expert Julie Morgenstern and "Good Morning America" Financial Contributor and President of Ariel Capital Management, Ariel Mutual Funds Mellody Hobson.
Held on "Teleclass Tuesdays", the sessions are exclusively designed to meet the needs of a growing business owner. Each session allows the audience unique interaction in a casual format with nationally-recognized business leaders and thinkers, many of whom are women entrepreneurs themselves.
Meet the Speaker
As the leader of a more than $5 million natural, gourmet baking company, Karter marries her creative, artistic, environmental, community and business interests. The woman-owned enterprise in Boston's inner city is lauded as one of the nation's most innovative natural food companies as Dancing Deer products have been featured in Time Magazine, Good Housekeeping and the Boston Herald.
A true corporate citizen, Dancing Deer partners in a charitable venture Sweet Home Project with the Paul and Phyllis Fireman Foundation. Dancing Deer donates 35 percent of the retail price from the sale of Sweet Home products to direct action programs to end family homelessness.
Karter received a master's degree in public and private management from Yale. In 2005, Fortune Small Business magazine recognized her as a "Best Boss" and Women's Business Enterprise National Council (WBENC) as a "Women Owned Business Star."
How to Get Involved
Register for teleclasses, hear audio of past classes, and garner leading resources on a wealth of salient growing business issues from fellow business owners at http://www.principal.com/women. Classes are held at 12 p.m. Central (1 p.m. Eastern, 11 a.m. Mountain and 10 a.m. Pacific) on the dates scheduled.
About the Principal Financial Group
The Principal Financial Group(R) (The Principal(R))1 is a leader in offering businesses, individuals and institutional clients a wide range of financial products and services, including retirement and investment services, life and health insurance, and banking through its diverse family of financial services companies and national network of financial professionals. A member of the Fortune 500, the Principal Financial Group has $282.1 billion in assets under management2 and serves some 18.1 million customers worldwide from offices in Asia, Australia, Europe, Latin America and the United States. Principal Financial Group, Inc. is traded on the New York Stock Exchange under the ticker symbol PFG. For more information, visit http://www.principal.com.
1) "The Principal Financial Group" and "The Principal" are registered trademarks of Principal Financial Services, Inc., a member of the Principal Financial Group.
2) As of June 30, 2007.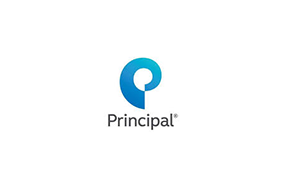 Principal Financial Group, Inc.
Principal Financial Group, Inc.
Principal (Nasdaq: PFG) helps people and companies around the world build, protect and advance their financial well-being through retirement, insurance and asset management solutions that fit their lives. Our employees are passionate about helping clients of all income and portfolio sizes achieve their goals – offering innovative ideas, investment expertise and real-life solutions to make financial progress possible. To find out more, visit us at principal.com.
More from Principal Financial Group, Inc.