Published 06-12-06
Submitted by Principal Financial Group, Inc.
DES MOINES, Iowa--(BUSINESS WIRE)--June 12, 2006-- Working Americans are embracing new "do-it-for-me" automated retirement savings solutions such as automatic 401(k) plan enrollment, deferral step-up programs and simplified lifecycle funds. According to the latest Principal Financial Well-Being Index(SM), more than half of workers (59%) now agree that employees should be automatically enrolled into their 401(k) retirement plan and a standard deferral rate step up program. This represents a substantial increase since 2002, when the Index revealed that only 35% of employees agreed with automatic enrollment. The index, which surveys American workers at growing businesses (firms with 10 to 1,000 employees), is released each quarter by the Principal Financial Group(R) and conducted by Harris Interactive(R). Beginning this quarter, the Well-Being Index now also surveys retired Americans in acknowledgement of the retiring Baby Boom generation.
"Employees have long been yearning for simplification and do-it-for me solutions to retirement investing," said Dan Houston, executive vice president, Retirement and Investor Services, The Principal(R). "The good news is that in the short period that automatic solutions have been available, we are beginning to see employees' savings and investing behaviors improve as a result of these programs. Yet, the research shows we have more work to do with many American workers and retirees who remain overly optimistic about the adequacy of the income their savings will provide throughout retirement."
Lend Me a Hand, Please
A sign of further acceptance of "do-it-for-me" retirement solutions, many working Americans want financial planning assistance in the workplace, with over three-fourths (82%) expressing interest in this service. About half of workers (49%) indicated a willingness to pay for financial planning services through their employer, if offered at a reasonable price for this benefit.
"For most workers, the days of do-it-yourself investing and day trading from a brokerage account in your 401(k) are history," said Houston. "Many workers want guidance and individualized direction for their retirement goals, and plan providers, sponsors and salaried financial advisors can provide the tailored investment advice they need through one-on-one meetings and investment tools."
Making It Last
It appears that working Americans, many of whom do not have defined benefit plans, are beginning to understand the need for a guaranteed income stream in retirement. Employees were far more receptive to the idea of a guaranteed investment vehicle than were those currently retired, with one third (33%) of workers indicating they would allocate 25% to 49% of their retirement nest egg to an investment that provides a guaranteed amount of retirement income every month, compared to only 13% of retirees. Another third (32%) of employees said they would allocate 50% to 74% of their retirement nest egg to a guaranteed investment vehicle, compared to only 15% of retirees. Nearly half of today's retirees surveyed (42%) rejected the use of a guaranteed investment vehicle that provides a guaranteed amount of retirement income every month, compared to only 6% of workers.
Your Guess Is As Good As Mine
"Let's face it, forecasting how to parcel out a retirement nest egg for the future is a daunting challenge," commented Houston. The Index confirms the enormity of the challenge, revealing that most workers underestimate the number of years they will spend in retirement. Almost two-thirds (62%) of employees said they plan to spend 20 years or less in retirement, compared to only 42% of retirees. In reality, with the average American retiring today at age 62, more than half will live another twenty years in retirement on average (19 years for men and 22 years for women, according to labor statistics and U.S. Life Tables).
The reality is, Houston says, both retirees and working Americans overestimate how much income their retirement savings will generate over a potentially long retirement horizon. Both groups were asked how much they could withdraw from a nest egg each year in retirement and be confident they would not run out of money. Two-thirds (66%) of employees and 59% of retirees estimate they will withdraw 6% or more each year and not run out of money, compared to the 4% withdrawal rate that many experts suggest. And 45% of employees and 34% of retirees estimate an 8% or higher withdrawal rate, more than double the recommended rate. "This behavior would be similar to trading in your fuel-efficient compact car for a gas guzzling SUV and thinking your gas mileage won't change," commented Houston.
And if the money runs out, there are always the children ...
Some cultures are far less concerned about their financial security in retirement due to the tradition of moving in with children as people age. Not necessarily so according to American workers. The Index asked American workers if they would house their parents if they ran out of retirement savings. While the great majority (83%) indicated that they would take in their parents, among those with children, only about one-third (32%) of the workers surveyed actually would consider moving in with their children. Approximately two-thirds (68%) of today's workers surveyed said they would not move in with their children to make ends meet once retired.
Seeing the Benefits
Overall satisfaction among workers for their benefit programs is at a five-year high in key areas including retirement plans, disability insurance, life insurance and health insurance. When asked how satisfied they are with their benefit programs (with "10" meaning very satisfied and "1" meaning not at all satisfied) the percentage of employees rating 8,9, or 10 were at their highest levels since 2002. For example, 66% of employees were satisfied with their defined benefit plans (i.e. rated them 8, 9 or 10), compared to only 51% in 2002. The differences in satisfaction levels between 2006 and 2002 were also significant for profit sharing plans (57% vs. 38%), defined contribution plans (55% vs. 44%), disability insurance (53% vs. 39%), life insurance (51% vs. 43%) and health insurance (46% vs. 39%).
Methodology:
The Principal Financial Well-Being Index survey was conducted online by Harris Interactive on behalf of The Principal Financial Group(R) the nation's 401(k) leader, among 1,100 employees and 638 retirees (ages 18+) of small and mid-sized (SMB) U.S. businesses (firm size 10 - 1,000 employees) within the United States between May 1 and May 5, 2006. Data were weighted to be representative of the entire population of adult employees working for small to midsized U.S. businesses and retirees on the basis of age by gender, age, education, race/ethnicity, region and income. Propensity score weighting was also used to adjust for respondents' propensity to be online. With pure probability samples, with 100 percent response rates, it is possible to calculate the probability that the sampling error (but not other sources of error) is not greater than some number. With a pure probability sample of 1,100 employees and 638 retirees one could say with a ninety-five percent probability that there is a sampling error of +/- 3 percentage points for employees and +/- 4 percentage points for retirees. However that does not take other sources of error into account. This online survey is not based on a probability sample and therefore no theoretical sampling error can be calculated. This is one in a series of quarterly studies to identify and track changes in the workplace of small and mid-sized (growing) businesses. The first Principal Financial Well-Being Index(SM) survey was conducted in the United States in 2000.
About The Principal Financial Group
The Principal Financial Group(R) (The Principal(R))(1) is a leader in offering businesses, individuals and institutional clients a wide range of financial products and services, including retirement and investment services, life and health insurance and banking through its diverse family of financial services companies and national network of financial professionals. A member of the Fortune 500, the Principal Financial Group has $205.3 billion in assets under management(2) and serves some 16 million customers worldwide from offices in Asia, Australia, Europe, Latin America and the United States. Principal Financial Group, Inc. is traded on the New York Stock Exchange under the ticker symbol PFG. For more information, visit www.principal.com.
About Harris Interactive
Harris Interactive is the 13th largest and fastest-growing market research firm in the world. The company provides research-driven insights and strategic advice to help its clients make more confident decisions which lead to measurable and enduring improvements in performance. Harris Interactive is widely known for The Harris Poll, one of the longest running, independent opinion polls and for pioneering online market research methods. The company has built what could conceivably be the world's largest panel of survey respondents: The Harris Poll Online. Harris Interactive serves clients worldwide through its United States, Europe and Asia offices, its wholly-owned subsidiary Novatris in France and through a global network of independent market research firms. The service bureau, HISB, provides its market research industry clients with mixed-mode data collection, panel development services as well as syndicated and tracking research consultation. More information about Harris Interactive (NASDAQ:HPOL) may be obtained at www.harrisinteractive.com.
1) "The Principal Financial Group" and "The Principal" are registered service marks of Principal Financial Services, Inc., a member of the Principal Financial Group.
2) As of March 31, 2006.
Copyright Business Wire 2006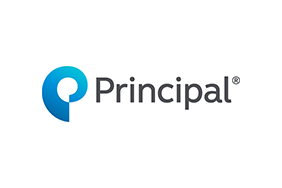 Principal Financial Group, Inc.
Principal Financial Group, Inc.
Principal (Nasdaq: PFG) helps people and companies around the world build, protect and advance their financial well-being through retirement, insurance and asset management solutions that fit their lives. Our employees are passionate about helping clients of all income and portfolio sizes achieve their goals – offering innovative ideas, investment expertise and real-life solutions to make financial progress possible. To find out more, visit us at principal.com.
More from Principal Financial Group, Inc.