Published 03-09-06
Submitted by Principal Financial Group, Inc.
DES MOINES, Iowa--(BUSINESS WIRE)--March 9, 2006--U.S. marketing budgets are projected to increase by 13 percent in 2006 according to a recent MediaPost.com article. With big companies contributing to this trend, small- to medium-sized companies are forced to get creative with their marketing approach by adopting cost-effective communication channels to establish a strong presence within their industry.
As a dedicated partner to women owners of growing businesses, the Principal Financial Group(R) offers the complementary teleclass, Small Budget, Big Impact: Do-It-Yourself Marketing, on Tuesday, March 28, at 12 p.m. (CT). During this class, business owners will get an edge with three to five creative and cost-effective marketing tactics that they can do themselves.
"With so many new communications channels influencing the market today, a growing business doesn't have to rely on a million-dollar advertising campaign to achieve visibility in their market," said Michelle Swanda, corporate marketing manager of The Principal(R).
"Designed with the ambitious, and overloaded, business owner in mind, this class will demonstrate how realistic and specific marketing strategies help companies reach and surpass business goals."
Meet the Speaker
Barbara Findlay Schenck is a business and marketing strategist with more than 20 years experience helping companies shape their brands, messages and marketing plans.
Findlay Schenck develops marketing courses for the Microsoft Small Business Relationship Program and is the author of Small Business Marketing for Dummies, which BusinessWeek praised for presenting, "marketing issues as real-world problems with real-world solutions."
She is also the co-author of Business Plans Kit for Dummies. Currently, she is writing Branding for Dummies, which is scheduled for release in fall 2006.
"To achieve core business objectives, business owners need a results-driven marketing plan that reaches qualified prospects and customers with messages that move them to action," said Findlay Schenck. "I am looking forward to discussing how to proceed successfully while staying within the confines of the time and financial budgets that most small businesses face.
Information about Findlay Schenck's books can be found at www.dummies.com/WileyCDA
All programs are conducted in meaningful, one-on-one discussions with speakers to provide practical and valuable insight to women.
How to Get Involved
Pre-register for classes at www.principal.com/women. Space is limited. All classes are held at 12 p.m. CT (1 p.m. ET, 11 a.m. MT and 10 a.m. PT) on the dates scheduled. In-depth information about the 2006 classes, topics and speakers, as well as previously-conducted teleclasses via streaming audio, is available at www.principal.com/women
About the Principal Financial Group
The Principal Financial Group(R) (The Principal(R))(1) is a leader in offering businesses, individuals and institutional clients a wide range of financial products and services, including retirement and investment services, life and health insurance, and banking through its diverse family of financial services companies. A member of the Fortune 500, the Principal Financial Group has $195.2 billion in assets under management(2) and serves some 15.6 million customers worldwide from offices in Asia, Australia, Europe, Latin America and the United States. Principal Financial Group, Inc. is traded on the New York Stock Exchange under the ticker symbol PFG. For more information, visit www.principal.com
(1) "The Principal Financial Group" and "The Principal" are registered service marks of Principal Financial Services, Inc., a member of the Principal Financial Group.
(2) As of December 31, 2005
Copyright Business Wire 2006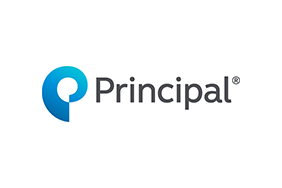 Principal Financial Group, Inc.
Principal Financial Group, Inc.
Principal (Nasdaq: PFG) helps people and companies around the world build, protect and advance their financial well-being through retirement, insurance and asset management solutions that fit their lives. Our employees are passionate about helping clients of all income and portfolio sizes achieve their goals – offering innovative ideas, investment expertise and real-life solutions to make financial progress possible. To find out more, visit us at principal.com.
More from Principal Financial Group, Inc.