Published 03-07-06
Submitted by Principal Financial Group, Inc.
MOINES, Iowa--(BUSINESS WIRE)--March 7, 2006--
No "Fuzzy Math" -- Study Also Shows Among Those Who
Set Aside Money in a Flexible Spending Account, Almost
Half Closely Estimated Actual Medical Expenses
This tax season, an overwhelming majority (84 percent) of workers are expecting a federal or state income tax refund(1), about the same as in previous years according to the latest Principal Financial Well-Being Index(SM). But how workers plan to use their windfall in 2006 has changed significantly since last surveyed, with a marked decrease in workers saying they'll spend it on big ticket items (7 percent, down from 16 percent in 2003) and pay down short-term debt (44 percent, down from 50 percent in 2003) to a notable increase in those who say they will save and invest the refund in 2006 (38 percent, up from 31 percent in 2003). The index surveys American workers at small and mid-sized businesses (firms with 10 to 1,000 employees), released each quarter by the Principal Financial Group(R) and conducted by Harris Interactive(R).

"Tax time is a great time to take any refund you receive and invest in your future either by opening up an IRA account, or increasing the deferrals in your 401(k) plan." said Dan Houston, senior vice president, Retirement and Investor Services, The Principal(R). "What's very encouraging today compared to a few years ago is that American workers are increasingly demonstrating a discipline for saving and investing their hard earned dollars, and are less likely than in the past to say they will run out and turn it in for a plasma TV for example."
Time Is Running out to Redeem Flexible Spending Accounts
For workers who participate in Flexible Spending Accounts (FSA), the study also examined how accurately they estimated expenses (such as medical or dependent care expenses) for reimbursement. FSAs are growing in popularity with their recent expansion beyond the private sector to include Federal employees. Recent rule changes have also created a grace period for health FSAs to allow employees to use funds in their accounts into early 2006. Houston explained, "This is a tremendous benefit for workers to set aside pre-tax dollars to pay for medical expenses not covered by insurance, but there is a catch. Any unused funds at the end of the period are forfeited, so it is important that workers estimate anticipated medical costs very carefully."
According to The Principal Financial Well-Being Index, of workers who participated in flex spending accounts, many (44 percent) estimated their actual medical expenses within $100 in 2005. Another 39 percent underestimated their medical expenses and did not set aside enough pre-tax dollars in their FSA accounts, and 16 percent overestimated expenses and consequently could lose funds. The research validates, Houston said, that many workers are disciplined consumers of health care and are making good use of a highly valued employee benefit. For those who overestimated expenses, there may still be an opportunity for employees to tap into their funds due to the recent extension of the "use it or lose it" deadline. Many employers have extended the deadline for health reimbursement from Dec. 31 to March 15.
Disability and Beating the Odds
When it comes to bad luck and misfortune, Houston says, no one has a crystal ball. Yet the latest Well-Being Index shows that workers today seem optimistic and are less likely to be worried than in the past about the prospect of "bad luck" events (such as a car accident, becoming seriously ill or dying) happening to them over the coming year. More than half of workers (51 percent) said none of a list of five events is likely to occur, up dramatically from only 37 percent in 2004. For example, people felt they are much less likely to be involved in a motor vehicle accident (15 percent today verses 26 percent in 2004), and fewer are concerned they'll become seriously ill or die (2 percent compared to 5 percent in 2004). More workers are increasingly concerned about the prospect of seeing a doctor for stress, anxiety or depression (rising slightly from 21 percent in 2004 to 24 percent today). Interestingly female respondents are significantly more likely to believe they'll need to see a doctor for stress, anxiety or depression (32 percent) than males (18 percent). Males are significantly more likely to believe they'll be in a motor vehicle accident (19 percent verses 11 percent) or suffer a bad back that will keep them out of work (10 percent verses 5 percent) than females.

At the same time, an increasing number of workers reported actually having been in an accident or having an illness that caused them to be out of work for an extended period (more than three months) - 14 percent today verses 11 percent in 2004. The study shows that workers would most likely turn to workplace disability insurance benefits (41 percent), spouse or family (33 percent), personal savings (26 percent), withdraw from retirement savings (16 percent) or sell investments (13 percent) to help them financially maintain through a disability.

"The irony is that while most of us are optimistic about our futures, the reality is clear that accident and disability are more likely to impact us than we care to acknowledge," Houston said. "Clearly workers with employment disability benefits have an edge, and those that plan for their own individual needs are also ahead of the game."
Methodology: The Principal Financial Group, the nation's 401(k) leader, commissioned Harris Interactive(R) to conduct an online study of 1,374 full- and part-time employees (ages 18+) of small and midsized U.S. businesses (firm size 10 - 1,000) between Jan. 31 and Feb. 8, 2006, about their attitudes and perceptions regarding their financial well-being and their current employee benefits. Data were weighted to be representative of the entire population of adult employees working for small to midsized U.S. businesses on the basis of age by gender, education, race/ethnicity, region income and propensity to be online. In theory, with a probability sample of this size, one can say with 95 percent certainty that the overall results have a sampling error of +/- 3 percentage points for the overall sample. Sampling error for the various subsamples is higher and varies. This online sample was not a probability sample. This is one in a series of quarterly studies to identify and track changes in the workplace of small and midsized (growing) businesses. The first Principal Financial Well-Being Index(SM) survey was conducted in the United States in 2000.
About The Principal Financial Group
The Principal Financial Group(R) (The Principal (R))(2) is a leader in offering businesses, individuals and institutional clients a wide range of financial products and services, including retirement and investment services, life and health insurance, and banking through its diverse family of financial services companies. A member of the Fortune 500, the Principal Financial Group has $195.2 billion in assets under management(3) and serves some 15.6 million customers worldwide from offices in Asia, Australia, Europe, Latin America and the United States. Principal Financial Group, Inc. is traded on the New York Stock Exchange under the ticker symbol PFG. For more information, visit www.principal.com.
About Harris Interactive
Harris Interactive Inc. (www.harrisinteractive.com), the 13th largest market research firm in the world, is a Rochester, N.Y.-based global research company that blends premier strategic consulting with innovative and efficient methods of investigation, analysis and application. Known for The Harris Poll(R) and for pioneering Internet-based research methods, Harris Interactive conducts proprietary and public research to help its clients achieve clear, material and enduring results. Harris Interactive combines its intellectual capital, databases and technology to advance market leadership through its U.S. offices and wholly owned subsidiaries, HI Europe in London (www.harrisinteractive.com/europe), Novatris in Paris (www.novatris.com), and through an independent global network of affiliate market research companies. EOE M/F/D/V.
(1) Tax refund information is based upon the responses of workers who had a feeling for whether or not they would be receiving a refund and excludes the responses of people who were "not sure".
(2) "The Principal Financial Group" and "The Principal" are registered service marks of Principal Financial Services, Inc., a member of the Principal Financial Group.
(3) As of December 31, 2005
Copyright Business Wire 2006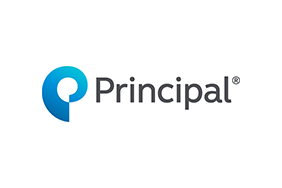 Principal Financial Group, Inc.
Principal Financial Group, Inc.
Principal (Nasdaq: PFG) helps people and companies around the world build, protect and advance their financial well-being through retirement, insurance and asset management solutions that fit their lives. Our employees are passionate about helping clients of all income and portfolio sizes achieve their goals – offering innovative ideas, investment expertise and real-life solutions to make financial progress possible. To find out more, visit us at principal.com.
More from Principal Financial Group, Inc.