Published 03-01-06
Submitted by Principal Financial Group, Inc.
DES MOINES, Iowa--(BUSINESS WIRE)--March 1, 2006--The Principal Financial Group(R) is pleased to announce the expanded itinerary for the third year of the successful Principal Family Fun Fest - the most extensive traveling fan festival celebrating minor league baseball. In addition, the hit sponsorship will go into extra innings, with The Principal renewing the sponsorship for three more years through 2009.

"We've hit a home run with this sponsorship. The teams love it, the communities love it and our clients and employees love it. So we decided to go for a triple play and extend this sponsorship through 2009," said Dan Houston, senior vice president, the Principal Financial Group. "The Principal Family Fun Fest is a great way to bring wholesome, family-oriented entertainment to the communities where our clients and employees live."

This free event, managed by Entertainment & Sports International (ESI), is scheduled to visit 51 minor league ball teams across the United States with more than 53 separate events during 2006. The tour kicks off with the Clearwater Threshers in Clearwater, Fla., on April 6.

The Principal Family Fun Fest is a daylong celebration of baseball. It includes a traveling minor league baseball museum and a fan festival midway with more than 20 baseball themed attractions, including inflatable batting and pitching cages, bungee runs, a giant slide and a Xbox video game trailer.

In 2005, the tour visited 56 teams and was attended by more than 300,000 fans. The tour coincided with minor league baseball's second consecutive record-breaking attendance season, which saw over 40 million fans come through the turnstiles. The success of the 2005 tour was heralded by teams, sponsors and fans alike, allowing ESI to schedule over 20 new teams for 2006, add several new Midway attractions and once again implement the exciting Principal 401-K Challenge Cup and sweepstakes.

The Principal 401-K Challenge Cup and sweepstakes challenges teams along the tour route to be the first to record 401 strikeouts at home.
The winning team will receive the Principal 401-K Challenge Cup and one fan of the winning team will receive a $5,000 National Grand Prize. Fans can register to win at the official Principal Family Fun Fest website.

"The response to the 2005 tour was overwhelming," said ESI co-president Bert Gould. "All of the teams we visited were enthusiastic and welcoming. Teams now know what to expect and can increase attendance by promoting The Principal Family Fun Fest to fans. Teams are eager to schedule a Principal Family Fun Fest event at their ballpark in 2006 and we have more offers then we can satisfy."

The 2006 Principal Family Fun Fest schedule is below. To learn more about the tour, visit www.principal.com/funfest.
About Principal Financial Group
The Principal Financial Group(R) (The Principal (R))(1) is a leader in offering businesses, individuals and institutional clients a wide range of financial products and services, including retirement and investment services, life and health insurance and banking through its diverse family of financial services companies. A member of the Fortune 500, the Principal Financial Group has $195.2 billion in assets under management(2) and serves some 15.6 million customers worldwide from offices in Asia, Australia, Europe, Latin America and the United States. Principal Financial Group, Inc. is traded on the New York Stock Exchange under the ticker symbol PFG. For more information, visit www.principal.com.
About Entertainment & Sports International
Entertainment & Sports International (ESI) is a partnership of two experienced sports and entertainment executives who have worked with some of the best-known entertainment brands of the past two decades.
From offices in New York and West Palm Beach, Fla., the company creates and produces distinctive and proprietary sports and entertainment properties and events. For more information, visit www.esimarketing.com.
2006 Principal Family Fun Fest Schedule
4/6 Clearwater Threshers
4/8 Palm Beach Cardinals
4/11 Savannah Sand Gnats
4/14 Columbus Catfish
4/16 Birmingham Barons
4/19 Mobile BayBears
4/21 Huntsville Stars
4/23 Rome Braves
4/29 Carolina Mudcats
5/5 Winston-Salem Warthogs
5/6 Durham Bulls
5/9 Harrisburg Senators
5/12 Altoona Curve
5/15 National Baseball Hall of Fame and Museum, Cooperstown, NY
Annual Hall of Fame Game
5/18 Wilmington Blue Rocks
5/19 Lakewood Blue Claws
5/21 Frederick Keys
5/26 Reading Phillies
5/28 Syracuse Sky Chiefs
6/2 Rochester Red Wings
6/4 Lake County Captains
6/9 Akron Aeros
6/10 Toledo Mudhens
6/13 Rockford Riverhawks
6/16 Iowa Cubs
6/18 Cedar Rapids Kernels
6/20 Midwest League All-Star Game, Swing of the Quad Cities,
Davenport
6/23 Joliet Jackhammers
6/25 Beloit Snappers
6/27 Clinton LumberKings
6/29 South Bend Silver Hawks
7/3 Washington Wild Things
7/7 Fort Wayne Wizards
7/9 Evansville Otters
7/16 Wisconsin Timber Rattlers
7/20 Saint Paul Saints
7/22 Omaha Royals
7/26 Round Rock Express
7/28 Midland RockHounds
7/30 Tucson Sidewinders
8/1,2 San Diego Surf Dawgs
8/10 Inland Empire 66ers
8/13 Fresno Grizzlies
8/16 Rancho Cucamonga Quakes
8/18 Las Vegas 51s
8/20 San Jose Giants
8/21 Modesto Nuts
8/24 Spokane Indians
8/26 Yakima Bears
8/29 Tacoma Rainiers
9/1 Salt Lake Bees
9/3 Colorado Springs Sky Sox
(1) "The Principal Financial Group" and "The Principal" are registered service marks of Principal Financial Services, Inc., a member of the Principal Financial Group.
(2) As of December 31, 2005
Copyright Business Wire 2006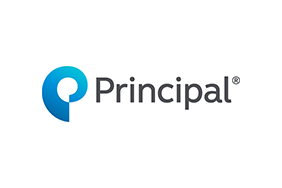 Principal Financial Group, Inc.
Principal Financial Group, Inc.
Principal (Nasdaq: PFG) helps people and companies around the world build, protect and advance their financial well-being through retirement, insurance and asset management solutions that fit their lives. Our employees are passionate about helping clients of all income and portfolio sizes achieve their goals – offering innovative ideas, investment expertise and real-life solutions to make financial progress possible. To find out more, visit us at principal.com.
More from Principal Financial Group, Inc.