Published 04-19-07
Submitted by Merck KGaA, Darmstadt, Germany
GENEVA & DARMSTADT, Germany--(BUSINESS WIRE)--April 19, 2007--Merck KGaA (FWB:MRK) (GER:MRK) announced today the conclusion of a ten-year partnership with WHO to control schistosomiasis in African schoolchildren. For this purpose, Merck will provide for free 200 million tablets Cesol(R) 600 (active ingredient praziquantel) with a value of approximately USD 80 million.
"Schistosomiasis is one of the biggest health risks to African children after malaria," said Elmar Schnee, Member of the Executive Board, Merck KGaA, and Chief Executive Officer of Merck Serono. "With approximately 80 million treatment cases in the coming decade, the Merck-WHO partnership ensures the chance of a healthy life in countries marked by diseases of poverty."
Elmar Schnee and Dr. Margaret Chan, the new Director-General of the WHO, will sign the partnership agreement on the occasion of the WHO Global Partners Meeting on Neglected Tropical Diseases on April 19 and 20, 2007 in Geneva. "Affordability of praziquantel has been an immense hurdle for poor communities and the main obstacle to implementing preventive anthelminthic chemotherapy in many African countries," says WHO Director-General, Dr Margaret Chan. "This donation is a major step towards the achievement of WHO's Millennium Development Goals(1) of poverty reduction and better health for all."
About Schistosomiasis (2)(3)
Schistosomiasis is the second most prevalent tropical disease in Africa after malaria and is of great public health and socio-economic importance in the developing world.
Schistosomiasis continues to be a major public health problem as more than 200 million people are infected.
Almost 85% of those infected live in sub-Saharan Africa. Affected are mostly children of school age, 6 - 15 years, but other high-risk groups include women of child-bearing age, farmers and fishermen.
While the disease results in approximately 200,000 deaths annually, its chronic nature reduces the capacity of those infected to work. In children it causes anaemia, stunting and a reduced ability to learn.
About Praziquantel
Praziquantel was co-developed 30 years ago by Merck KGaA and Bayer in collaboration with the WHO. It is the most effective treatment of schistosomiasis infection with a favourable safety profile, including use in pregnancy, and is on the list of WHO Essential Medicines.(4)
Praziquantel is a safe and efficacious drug, which, through regular and periodic treatment, especially in children of school age, prevents the development of morbidity and long-term disability.
Praziquantel is an ideal drug for the strategy of preventive chemotherapy where populations infected or at risk of infection or morbidity due to worm diseases can be treated for all these infections with a combination of safe and effective drugs, notably albendazole and ivermectine that are already donated by other companies.
Under the provision of the Merck-WHO partnership, 200 million tablets containing 600 mg praziquantel and available under the trademark Cesol(R) 600 will be produced by Merck Mexico. Whereas quality control and shipping costs are covered by Merck, local distribution and administration to schoolchildren will be organized by WHO and its member states.(5)
WHO and the Millennium Development Goals(1)
In September 2000, 189 Heads of State adopted the UN Millennium Declaration, which was then translated into a roadmap setting out goals to be reached by 2015. The eight Millennium Development Goals (MDGs) build on agreements made at United Nations conferences in the 1990s and represent commitments from both developed and developing countries.
The Millennium Goals include challenges for rich and poor countries alike. They set targets for developing countries to reduce poverty and hunger, and to tackle ill health, gender inequality, lack of education, lack of access to clean water and environmental degradation. The MDGs also recognize potential contributions from developed countries in the form of trade, assistance, and debt relief as well as access to essential medicines and technology transfer.
With the adoption of the World Health Assembly resolution 54.19 in 2001, to provide regular treatment to at least 75% of children of school age who are at risk of morbidity due to helminthic infections by 2010, the member countries acknowledged the serious burden imposed on poor and at-risk populations by schistosomiasis and soil-transmitted helminths. The member countries further pledged to improve the health of those at risk through deworming programmes and providing better sanitation for their populations.
References
(1) http://www.un.org/millenniumgoals/
(2) http://www.who.int/mediacentre/factsheets/fs115/en/
(3) http://www.who.int/wormcontrol/statistics/useful_info/en/
(4) http://www.who.int/medicines/publications/essentialmedicines
(5)http://www.who.int/bookorders/anglais/detart1.jsp?sesslan=1&cod
lan=1& codcol=15&codcch=690
(Due to its length, the above URL may need to be copied/pasted into your Internet browser's address field. Remove the extra space if one exists.)
Additional information is also given on Merck's homepage
http://www.merck.de/servlet/PB/menu/1662460/index.html
All Merck Press Releases are distributed by e-mail at the same time they become available on the Merck Website. Please go to http://www.newsabo.merck.de to register online, change your selection or discontinue this service.
Merck is a global pharmaceutical and chemical company with sales of EUR 6.3 billion in 2006, a history that began in 1668, and a future shaped by about 35,000 employees (including Merck Serono) in 56 countries. Its success is characterized by innovations from entrepreneurial employees. Merck's operating activities come under the umbrella of Merck KGaA, in which the Merck family holds an approximately 70% interest and free shareholders own the remaining approximately 30%. In 1917 the U.S. subsidiary Merck & Co. was expropriated and has been an independent company ever since.

Copyright Business Wire 2007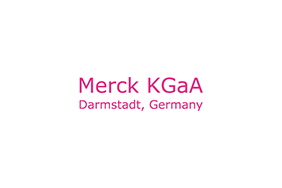 Merck KGaA, Darmstadt, Germany