Published 10-26-05
Submitted by Merck KGaA, Darmstadt, Germany
DARMSTADT, Germany--(BUSINESS WIRE)--Oct. 26, 2005--Examples of corporate responsibility in action abound in the second edition of the Corporate Responsibility Report of Merck KGaA. Reports and information on relief measures for the victims of natural catastrophes, programs especially for children and adolescents in developing countries, global concepts for employee development, and new approaches in the recycling of liquid crystal displays are proof of the great importance Merck places on social, environmental and economic responsibility within its corporate culture.

With its new Corporate Responsibility Report, Merck provides food for thought on topics such as "leadership and values", "long-term company management" and "fairness and transparency". In addition, the 56-page report uses interviews, reports and numerous examples to present Merck's global commitment to supporting initiatives in health care and education, and offering products of the highest quality. The report also describes the latest social and environmental programs that exemplify corporate responsibility and are a core element of the corporate culture at Merck.

The Corporate Responsibility Report on Internet:http://www.responsibility.merck.de

To request a copy: www.publications.merck.de or contact Silke Komaromi, phone +49 (0) 6151 72 7426, fax +49 (0) 6151 72 8793.
All Merck Press Releases are distributed by e-mail at the same time they become available on the Merck Website. Please go to http://www.subscribe.merck.de to register online, change your selection or discontinue this service.

Merck is a global pharmaceutical and chemical company with sales of EUR 5.9 billion in 2004, a history that began in 1668, and a future shaped by 28,800 employees in 54 countries. Its success is characterized by innovations from entrepreneurial employees. Merck's operating activities come under the umbrella of Merck KGaA, in which the Merck family holds a 73% interest and free shareholders own the remaining 27%. The former U.S. subsidiary, Merck & Co., has been completely independent of the Merck Group since 1917.
Copyright Business Wire 2005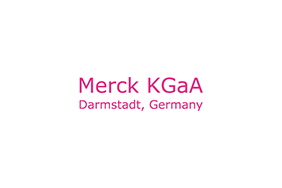 Merck KGaA, Darmstadt, Germany