Published 10-06-08
Submitted by Environmental Defense Fund
NEW YORK,NY. - October 6, 2008 - Environmental Defense Fund and BusinessWeek Special Advertising Sections will feature companies improving their suppliers' environmental performance in a special section this fall. Greening the Supply Chain will highlight leading businesses that are looking beyond their own operations when assessing their corporate environmental footprint, examining the global supply chain that stretches to Asia, Latin America, Eastern Europe and elsewhere.
BusinessWeek will publish the special ad section in its December 8, 2008, issue (on newsstands November 28), reaching 4.7 million readers worldwide.
Major companies can use their supply chain leverage to improve environmental performance at the tens of thousands of factories in China and elsewhere that manufacture their goods. Everything-from greenhouse gas emissions to energy efficiency, forest management and packaging waste-is poised for improvement as managers look upstream to advance their suppliers' performance. Most companies no longer have direct control over production, but they are finding ways to improve all areas of the supply chain-from R&D to procurement, manufacturing and logistics.
Greening the Supply Chain is part of Business and the Environment 2008, a series of special ad sections in BusinessWeek on major environmental issues. In a unique alliance, Environmental Defense Fund is providing the content for the series. With offices from Boston to Beijing, Environmental Defense Fund is the leading nonprofit developer of market-based environmental solutions, working with companies that have the market clout to transform entire industries. Environmental Defense Fund played a central role in the $45 billion buyout of electric utility TXU and the launch of the U.S. Climate Action Partnership, a coalition of major corporations with $2 trillion in revenue.
The Special Ad Sections group at BusinessWeek specializes in integrating the marketing objectives of its partner companies with the information needs of the BusinessWeek audience through the delivery of custom article content-via print, online and other media. Published by The McGraw-Hill Companies, BusinessWeek is the market leader, providing unparalleled insight and analysis to a worldwide audience of 4.7 million readers each week in 140 countries.

Advertising space may be reserved by contacting Lisa Wood of FVG LLC, Custom Publishers, at (732) 701-1051 or lisawood@fvg.com. The deadline for space reservation is October 27, 2008. Exposure includes visibility on www.businessweek.com/adsections with direct links to companies'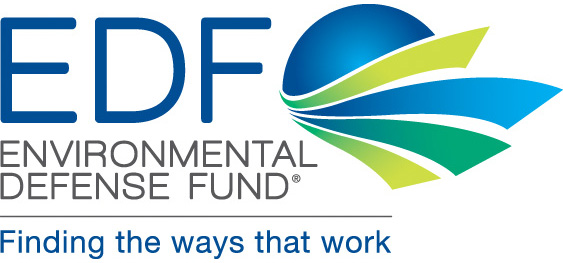 Environmental Defense Fund
Environmental Defense Fund
Environmental Defense Fund, a leading national nonprofit organization, represents more than 500,000 members. Since 1967, Environmental Defense Fund has linked science, economics, law and innovative private-sector partnerships to create breakthrough solutions to the most serious environmental problems. Environmental Defense Fund has a 20 year track record of success in partnering with business. To maintain its independence and credibility, EDF accepts no money from corporate partners; generous individuals and foundations fund its work. For more information, visit www.edf.org.
More from Environmental Defense Fund