Published 12-16-08
Submitted by Sodexo
GAITHERSBURG, Md. - December 16, 2008 "" As economic hard times shrink college savings accounts for many Americans, the Sodexo Foundation has increased the amount of its STOP Hunger Scholarships to $5,000. The Foundation will begin accepting applications on January 1, 2009.
Up to five students will each receive a $5,000 scholarship award and a matching $5,000 grant in their name, for the hunger-related charity of their choice. The scholarships will be presented on June 4, 2009 at the Sodexo Foundation Dinner in Washington, D.C. To be eligible, students must be enrolled in an accredited education institution (kindergarten through graduate school) in the United States and be able to demonstrate an on going commitment to hunger-relief activities in their community. In addition, up to 20 regional honorees will receive a $1,000 grant in their name, for the hunger-related charity of their choice.
"With a 17 percent increase in the number of Americans relying on food stamps, it's more important than ever that the entire population comes together to help," said Stephen J. Brady, president of the Sodexo Foundation. "It's not enough just to feed people," he added. "We have to stop the cycle of hunger and poverty. The STOP Hunger Scholarship program was designed to recognize young Americans who are committed to improving their communities in the area of hunger, and also to encourage this next generation to become activists in the fight against hunger."
The Sodexo Foundation created the STOP Hunger Scholarships in 2007 to recognize and reward the great things young people are doing to fight hunger in communities across the country. To date ten national and 19 regional honorees have been named.

The deadline for applications is February 27, 2009. For a complete description of the program or an online application visit www.SodexoFoundation.org (access key: SDXF).
The Sodexo Foundation
The Sodexo Foundation (www.SodexoFoundation.org) is the charitable arm of Sodexo, Inc. (www.sodexoUSA.com) and is committed to being a driving and creative force that contributes to a hunger-free nation. The Sodexo Foundation supports innovative programs to help children and families in the United States who are battling problems such as poverty, unemployment, lack of education and food insecurity. Programs that the Foundation supports range from nutrition programs for children to job training for adults and affordable housing for families. Since its founding in 1999, the Foundation has made more than $11 million in grants to fight hunger and its root causes in America.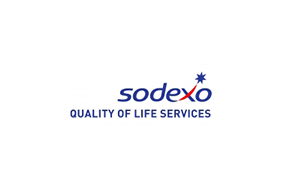 Sodexo
Sodexo
Sodexo, Inc. (www.sodexoUSA.com ) is a leading integrated facilities management services company in the U.S., Canada, and Mexico, with $7.7 billion (USD) in annual revenue and 120,000 employees. Sodexo serves more than ten million customers daily in corporations, health care, long term care and retirement centers, schools, college campuses, government, and remote sites. Sodexo, Inc., headquartered in Gaithersburg, Md., is a member of Sodexo Group, and funds all administrative costs for the Sodexo Foundation (www.sodexofoundation.org ), an independent charitable organization that, since its founding in 1999, has made more than $11 million in grants to fight hunger in America.
More from Sodexo