Published 11-17-08
Submitted by Sodexo
GAITHERSBURG, MD. - November 17, 2008 - Millions of American children may be attending school without the nutrition necessary to learn despite the fact that Congress has made the funds available, according to researchers at Harvard. A new study sponsored by the Sodexo Foundation calls for more school districts to participate in the federally funded School Breakfast Program as one of the ways to help solve the problem.
"While the medical evidence indicates that children need breakfast in order to learn and grow, the nation still has a ways to go to ensure that at-risk children receive a daily school breakfast," said Dr. J. Larry Brown, senior author of the new report, Visiting Scholar at Harvard School of Public Health and founding director, Center on Hunger and Poverty. "While over 85 percent of individual schools across the country offer a school lunch, one in seven - more than 15,000 of them - still do not make breakfast available to children who are in need. In some states, only 50 to 60 percent of the schools serving students lunch also provide children with a breakfast to enable them to learn," he added.
The new report is a summary of more than 100 published research articles cited as the most authoritative on this topic and provides the scientific basis for the researchers' conclusion that the School Breakfast Program is highly effective in terms of providing children with a stronger basis to learn in school, eat more nutritious diets, and lead more healthy lives both emotionally and physically.
The report is sponsored by the Sodexo Foundation, which has a mission to raise awareness of the issues of hunger, poverty and their impact on the American people through scholarly research and public debate.
According to Stephen J. Brady, president of the Sodexo Foundation, "Children who start their day with a nutritious breakfast have significantly improved cognitive abilities, are more alert, pay better attention, and earn higher reading, math and other standardized test scores. They are also sick less often, and behave better in terms of cooperation, discipline and interpersonal behaviors."
The report concludes that one of the more cost-efficient things the nation can do to reduce hunger among children and to better their health and educational success, is to fully utilize the National School Breakfast Program in districts across the country. The full report can be accessed at www.SodexoFoundation.org.
The Sodexo Foundation
The Sodexo Foundation (www.SodexoFoundation.org) is the charitable arm of Sodexo, Inc. (www.sodexoUSA.com) and is committed to being a driving and creative force that contributes to a hunger-free nation. The Sodexo Foundation supports innovative programs to help children and families in the United States who are battling problems such as poverty, unemployment, lack of education and food insecurity. Programs that the Foundation supports range from nutrition programs for children to job training for adults and affordable housing for families. Since its founding in 1999, the Foundation has made more than $11 million in grants to fight hunger and its root causes in America.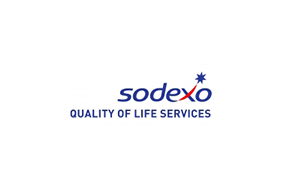 Sodexo
Sodexo
Sodexo, Inc. (www.sodexoUSA.com ) is a leading integrated facilities management services company in the U.S., Canada, and Mexico, with $7.7 billion (USD) in annual revenue and 120,000 employees. Sodexo serves more than ten million customers daily in corporations, health care, long term care and retirement centers, schools, college campuses, government, and remote sites. Sodexo, Inc., headquartered in Gaithersburg, Md., is a member of Sodexo Group, and funds all administrative costs for the Sodexo Foundation (www.sodexofoundation.org ), an independent charitable organization that, since its founding in 1999, has made more than $11 million in grants to fight hunger in America.
More from Sodexo