Published 06-05-07
Submitted by Sodexo
WASHINGTON, D.C.- June 5, 2007 - While thirty-five million Americans feel the physical effects of hunger each day, every household and individual in our nation feels the economic effects. So finds a new study released today by the Sodexho Foundation and researchers affiliated with Harvard University School of Public Health, Brandeis University and Loyola University.
The study, titled "The Economic Cost of Domestic Hunger: Estimated Annual Burden to the United States," finds that the U.S. pays more than $90 billion annually for the direct and indirect costs of hunger-related charities, illness and psychosocial dysfunction and the impact of less education/lower productivity. These costs are borne by all Americans.
Distributed on an individual basis, it means that on average, each person residing in the U.S. pays $300 annually for the hunger bill. Distributed on a household basis, it means that the annual cost is closer to $800 each year. And calculated on a lifetime basis, each individual's bill for hunger in the nation is nearly $22,000.
"From our study, it appears that we could virtually end hunger in our nation or only approximately $12 billion over current spending on federal nutrition programs," said Dr. J. Larry Brown, Harvard School of Public Health and lead researcher for the study.
"The Cost of Hunger study is a call to action for communities, legislators, the private sector and individuals to look at hunger as more than a social issue "" hunger also is an economic issue," said Stephen J. Brady, president of the Sodexho Foundation. "As such, it is everyone's responsibility to end hunger. The first step is to be aware of the magnitude of the impact of hunger on every American."
The Sodexho Foundation commissioned the study in partnership with the Public Welfare Foundation and Spunk Fund, Inc. Brown was joined in his research by economists Dr. Donald Shepard and Dr. Timothy Martin of Brandeis University, as well as Dr. John Orwat of Loyola University of Chicago. Their goal is to educate policymakers and the public to build national commitment that will ultimately end hunger.
For a full copy of the report, please visit www.sodexhousa.com.
About the Sodexho Foundation
The Sodexho Foundation (www.helpstophunger.org) is an independent charitable organization that is leading the fight against hunger by supporting initiatives that focus on eliminating the root causes of hunger in the United States. Administrative costs are paid by Sodexho, Inc. to ensure that 100 percent of funds raised are directed to those in need. Established in 1999, the Sodexho Foundation has been a leading force in the pursuit of a hunger-free nation with its ongoing efforts to provide support to individuals and families facing poverty, unemployment, lack of education and food insecurity. Since its inception, the Foundation has raised and contributed more than $9.2 million to hunger related and advocacy organizations nationwide.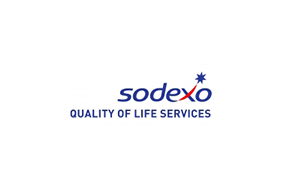 Sodexo
Sodexo
Sodexo, Inc. (www.sodexoUSA.com ) is a leading integrated facilities management services company in the U.S., Canada, and Mexico, with $7.7 billion (USD) in annual revenue and 120,000 employees. Sodexo serves more than ten million customers daily in corporations, health care, long term care and retirement centers, schools, college campuses, government, and remote sites. Sodexo, Inc., headquartered in Gaithersburg, Md., is a member of Sodexo Group, and funds all administrative costs for the Sodexo Foundation (www.sodexofoundation.org ), an independent charitable organization that, since its founding in 1999, has made more than $11 million in grants to fight hunger in America.
More from Sodexo