Published 04-09-08
Submitted by Global Reporting Initiative
AMSTERDAM "" April 8, 2008 - A landmark initiative undertaken by the Global Reporting Initiative (GRI) reveals new leaders in sustainability reporting. GRI announced today 45 finalists of its Readers' Choice Awards for sustainability reporting, which were selected by readers in 70 countries.
"This is the first time the world will hear the readers' voices"; said Ernst Ligteringen, Chief Executive, Global Reporting Initiative. "The level of interest shows that readers do take companies' sustainability reports seriously. Investors, civil society organizations, employees and other stakeholders have taken this opportunity to express what they like and don't like about reporting today."
In total, more than 1,700 people cast scores for the 800 reports entered in the inaugural GRI Readers' Choice Awards. Readers accessed the voting website in five languages, which enabled people from around the world to express their views.
"We are surprised and delighted with the results thus far," said Jacqueline Aloisi de Larderel, former Director, Industry and Environment Office and Assistant Executive Director of UNEP. Aloisi chaired the Readers' Choice Awards Integrity Committee, a group of eight prominent experts who oversaw the awards process to ensure that it was conducted with the highest degree of integrity. "The people have spoken," she continued, "and new voices have risen all over the world. This reflects the growing importance of sustainability reporting and the active role of stakeholders globally."
The field of 800 reports has been narrowed to 45 finalists, which received the highest number of scores relative to the total scores cast . Winners will be announced in eight categories at an awards ceremony during GRI's Amsterdam Global Conference on Transparency and Sustainability on May 7.
Alongside the Readers' Choice Awards, GRI commissioned leading trend monitors KPMG and SustainAbility to conduct a global survey of sustainability report users' expectations and needs. The Global Readers' Survey Report will also be revealed at the GRI conference in May.
"We were excited to be part of this important survey, which marks a new step in sustainability reporting," stated Wim Bartels, Partner at KPMG. "It turns the reporting community's attention to their audience, and some may be surprised by the results."
Together, the awards and the survey report will answer the question: Does any one read these reports and, if so, what do they really think?
This topic and others will be discussed at GRI's Amsterdam Global Conference on Transparency and Sustainability on May 7 "" 9, which will attract over 1,000 participants. For more information, visit http://www.globalreporting.org/NewsEventsPress/Conference2008.
Journalist Accreditation: Awards Presentation and Conference
Journalists are welcome to attend The Amsterdam Global Conference on Sustainability and Transparency free of charge, including entrance to the final awards presentation. Okura Hotel, Amsterdam 7- 9 May 2008. Journalists must request accreditation via email to Rebecca Short (short@globalreporting.org), and then register on-line.
GRI Readers Choice Awards 2008 Finalists
NOTES TO EDITORS
The GRI Readers' Choice Awards 2008
7 May 2008, Amsterdam Conference Factory, Start time 19:00 (7 PM). Central European Time. Media representatives welcome. A gala dinner to present awards to those companies who have gained the highest reward from the report readers themselves.
Global Readers Survey Report Release
8 May, 2008, Conference session 9.00 AM, Press Conference 10:30 AM. Central European Time. Featuring the report preparers and high-profile plenary speakers from NGO and financial markets to give their reactions. Dial-in facilities will be provided.
The Future of Sustainability Reporting
9 May, 2008, Press conference at 10:45 to 11:30 AM Dial in facilities will be provided.
Conference Speaker Highlights
Her Majesty Queen Rania Al-Abdullah
Achim Steiner, Executive Director, United Nations Environment Programme
Björn Stigson, President World Business Council for Sustainable Development
Rajendra K. Pachauri, Chairman of the 2007 Nobel Peace Prize winning Intergovernmental Panel on Climate Change (IPCC), Chief Executive, The Energy and Resources Institute (TERI)
Job Cohen, Mayor of Amsterdam
Filippa W. Bergin, Executive Secretary, Amnesty Business Group Sweden
Georg Kell, Executive Head, UN Global Compact
Maud Olofsson, Deputy Prime Minister of Sweden
Huguette Labelle, Chair of Board of Directors, Transparency International
Kumi Naidoo, Secretary General and CEO, CIVICUS: World Alliance for Citizen Participation
Mervyn E. King, Chairman, Chair, GRI Board of Directors
Gerd Leipold, Executive Director, Greenpeace International
Guy Ryder, General Secretary, International Trade Union Confederation
Cynthia Carroll, Chief Executive Officer, Anglo American plc
Bart Jan Krouwel, Managing Director Corporate Social Responsibility, Rabobank Nederland
Roxanne Decyk, Director-Corporate Affairs, Shell
Jeremy Hobbs, Executive Director, Oxfam International
Andrew Howard, Executive Director, Global Investment Research, Goldman Sachs International
Bert Koenders, Minister Development Cooperation of The Netherlands
Denise Nappier, State Treasurer of Connecticut
Michael Rake, Chairman, British Telecom
Alessandro Carlucci, CEO of Natura
Malini Mehra, Director & Founder, Centre for Social Markets
Bert Koenders, Minister Development Cooperation of The Netherlands
Ernst Ligteringen, Chief Executive Global Reporting Initiative (GRI)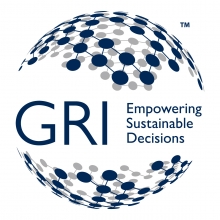 Global Reporting Initiative
Global Reporting Initiative
The Global Reporting Initiative's (GRI) vision is that reporting on economic, environmental, and social performance by all organizations becomes as routine and comparable as financial reporting. GRI accomplishes this vision by developing, continually improving, and building capacity around the use of its Sustainability Reporting Framework.
An international network of thousands from business, civil society, labor, and professional institutions create the content of the Reporting Framework in a consensus-seeking process.
More from Global Reporting Initiative