Published 07-16-08
Submitted by Porter Novelli
NEW YORK, July 16 /PRNewswire/ -- A comprehensive study of nearly 12,000 U.S. adults conducted by Porter Novelli, a global communications agency, revealed that a small but powerful group of consumers -- "Greenfluencers" -- are driving trends and shaping purchasing decisions in the mass market.
Unlike their counterparts in earlier environmental movements, Greenfluencers are not third-party experts or full-time advocates with a laser-like focus on advancing a specific agenda. Rather, this new highly influential group, which amounts to roughly 4 percent of the U.S. population, is young, racially diverse and outspoken on a variety of social and political issues. And while Greenfluencers are more eco-savvy than their peers, they are still relatively mainstream in their lifestyle choices (e.g., big-box retail shoppers and heavy TV watchers). This accessibility combined with a high level of social connectivity has enabled this group to become the voice of authority on the sustainable lifestyle.
Specifically:
Greenfluencers are asked by friends on a regular basis (almost every day) for expert advice.
Compared with the general population, almost three times as many Greenfluencers read blogs, post comments and participate in online chats and discussions (20 percent versus 7 percent).
Within the past 12 months, 41 percent of Greenfluencers contacted their senator or congressman.
"The majority relies on Greenfluencers to sort through the messaging clutter and 'greenwashing' to determine which corporate claims are truly credible," said David Zucker, partner and director of CauseWorks, Porter Novelli's corporate responsibility and sustainability specialty. "Consequently, Greenfluencers have significant power to positively or negatively impact sales and/or corporate reputation."

Porter Novelli identified Greenfluencer attributes and dynamics by assessing the demographic and attitudinal data in PNStyles, the agency's comprehensive and proprietary market research database. Based on seven behaviors and product/service usage patterns, such as buying energy efficient appliances and punishing companies with poor environmental records by not buying their products, Porter Novelli developed a "Green Gauge" to categorize respondents into four levels of "greenness." Interestingly, despite the recent emphasis on sustainability, nearly two-thirds of the sample qualified as "Non-Green" or "Light Green." In contrast, 34 percent measured "Medium Green" or "Dark Green." When these were overlaid with attributes related to influence and connectedness, 4.1 percent of the total sample fell into the "Greenfluencer" category.

"Newly eco-conscious consumers face a daunting and confusing set of choices, as well as complex issues that must be factored into any assessment of a product's sustainability," continued Zucker. "If marketers do not reach Greenfluencers, who have the interest and ability to influence the rest of us, their marketing messages may be lost in a sea of green noise."

To download the complete report, please copy and paste the following URL into your Web browser: http://public.pnicg.com/cbintra/public.nsf/39d1dcb34e75dac888256827000628ea/9fd93c179b8a00c0852574710060557f/$FILE/PNgreenflu_FINAL%20(2).pdf

About the Greenfluencer Survey
Porter Novelli surveyed its PNStyles database of nearly 12,000 Americans in spring 2008 via the Internet using Synovate's Global Opinion Panel. The sample consisted of adults over 18 years old across the 48 contiguous states. Through the PNStyles database, Porter Novelli has unique access to individual Greenfluencers and can test and explore product concepts, marketing claims and consumer reactions to a variety of green products or services.

About PNStyles
Porter Novelli's Styles consumer communication -- planning database is developed from three proprietary surveys, ConsumerStyles, HealthStyles and YouthStyles, that offer fresh insights into the preferences, needs and behaviors of American families. Each year, PN surveys approximately 12,000 adults and 1,200 youth ages 9 through 18. In addition to consumer audiences, PN also reaches out to 1,000 primary care physicians through its DocStyles survey.

The ConsumerStyles survey is a comprehensive look at what the American public is currently purchasing, where they are shopping, their attitudes toward products and services and how to reach them through the media. HealthStyles is specifically designed to map health beliefs, attitudes, social norms and behaviors surrounding important public health concerns such as smoking, alcohol use, nutrition and physical activity. YouthStyles provides a combination of behavioral, motivational, and communication data necessary to develop effective campaigns targeting youth. DocStyles identifies what healthy lifestyle advice doctors are providing to their patients, how they relay this advice and how marketers can communicate with doctors to provide information and materials that enhance their ability to provide health counseling.

About Porter Novelli
Porter Novelli is one of the world's leading public relations agencies and is represented in all major markets. With a focus on effective stakeholder communications and adopting a holistic, media-neutral approach, Porter Novelli develops public relations programs that deliver value and impact to its clients' businesses. Porter Novelli was founded in Washington, D.C., in 1972 and is part of Omnicom Group Inc. (NYSE: OMC) (www.omnicomgroup.com), a leading global advertising, marketing and corporate communications company. Omnicom's branded networks and numerous specialty firms provide advertising, strategic media planning and buying, digital and interactive, direct and promotional marketing, public relations and other specialty communications services to more than 5,000 clients in more than 100 countries. For more information, please visit www.porternovelli.com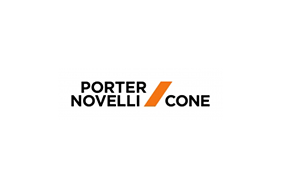 Porter Novelli