Published 11-17-23
Submitted by Whirlpool Corporation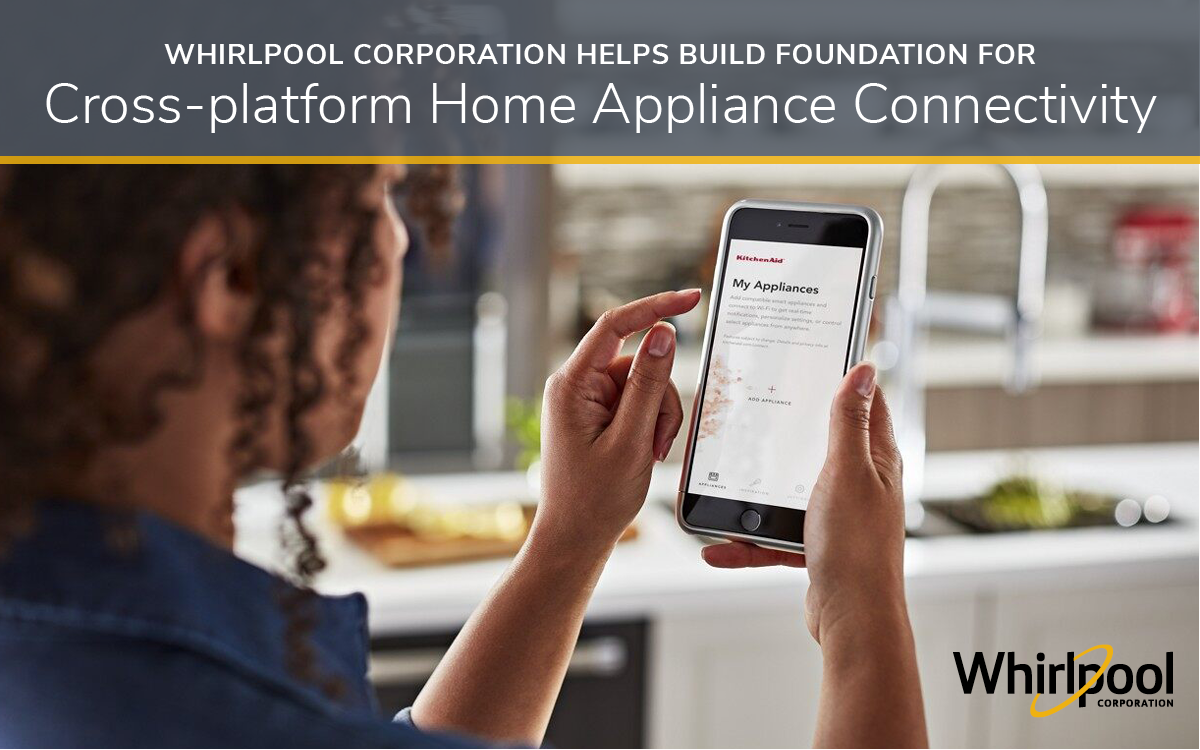 Whirlpool Corporation announced its support for the newly launched Matter 1.2 smart home connectivity update. This update is the first step in bringing major appliances from the kitchen and laundry room into the Matter ecosystem.
"The number of connected devices in homes are increasing," said Murat Genc, Whirlpool Corporation global technology and data officer. "Our work to bring Matter support to Whirlpool Corp. appliances will improve user experience with more interoperability across these devices, while simplifying development and improving reliability."
Launched in October 2022, Matter is the new language of the modern smart home, led by the Connectivity Standards Alliance and supported by hundreds of the world's leading IoT (Internet of Things) and smart home companies. Products built on Matter will work with each other seamlessly and securely across platforms regardless of brand or manufacturer.
"With this Matter update and beyond, the sky's the limit for how connected home appliances interact with the rest of the smart home," said James Oh, Whirlpool Corporation vice president of product marketing. "As more home appliance categories are added to Matter in the future, the power and utility of IoT will be at consumers' fingertips. This will be a journey, and Matter 1.2 is just the beginning."
Development of the Matter 1.2 specifications for major appliances represents unprecedented collaboration among major home appliance manufacturers to unlock more smart home management options for consumers. Whirlpool Corp. is an active member of the group working on appliance support for the smart home standard, with a particular focus on washing machines, refrigerators, and dishwashers — all three of which are supported in the new version of Matter released today. The collective effort will unlock new use cases and consumer choice with regards to management and control of their smart home regardless of which operating system or platform they use.
Whirlpool Corp. will continue to be involved in the development of the specification for these three appliance categories, and work with the collective Matter team on support for additional appliances types in the laundry room and the kitchen.
"The development of the new specification outlines the path for cross-platform smart home connectivity," said Ryan Craig, Whirlpool Corporation director of global IoT strategy. "Now we are free to focus on the implementation of Matter in upcoming smart home appliances across the entire Whirlpool Corporation brand portfolio."
Bedrock smart home use cases like laundry cycle notifications will continue, but Matter 1.2 has the potential to enable new functionality as different Matter-enabled appliances from different manufacturers will be able to "talk" to one another. As the software is implemented, notifications could appear wherever is most convenient for the consumer – on a smart TV or home assistant – or a routine could be designed to use IoT-enabled lights to flicker or change color when a load of laundry is done.
Matter 1.2 is all about allowing the consumer the freedom to choose how they interact with their smart home.
View original content here.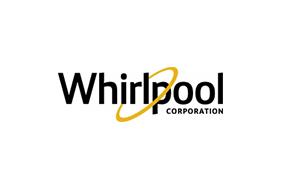 Whirlpool Corporation
Whirlpool Corporation
About Whirlpool Corporation: 
Whirlpool Corporation (NYSE: WHR) is committed to being the best global kitchen and laundry company, in constant pursuit of improving life at home. In an increasingly digital world, the company is driving purposeful innovation to meet the evolving needs of consumers through its iconic brand portfolio, including Whirlpool, KitchenAid, Maytag, Consul, Brastemp, Amana, Bauknecht, JennAir, Indesit and Yummly. In 2021, the company reported approximately $22 billion in annual sales, 69,000 employees and 54 manufacturing and technology research centers. Additional information about the company can be found at WhirlpoolCorp.com.
More from Whirlpool Corporation