Published 11-17-23
Submitted by Yum! Brands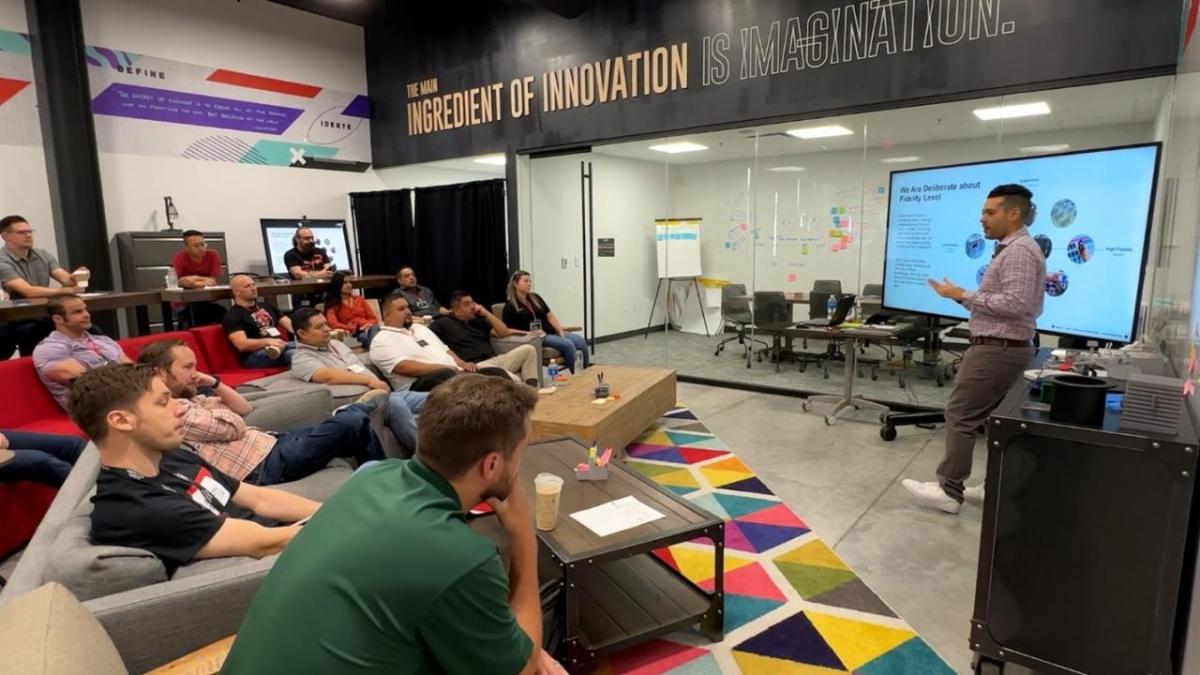 Originally published by Yum! Brands
As the world's largest restaurant company with more than 56,000 restaurants in over 155 countries and approximately 1,500 franchisees, Yum! Brands' people are its biggest asset. The company's culture and talent fuel brand performance and franchise success. The power of collaboration across the parent company's brands – KFC, Pizza Hut, Taco Bell and The Habit Burger Grill – is that the collective talent creates a competitive advantage.
So, when 20-plus employees attended the three-day RED (Rapid Engineering Design) Innovation Experience in Plano, Texas, partnerships immediately brewed creative solutions. Attendees not only learned how to define problems, ideate on solutions and build prototypes, but also experienced Yum! Brands' people-first culture of collaboration.
"Yum! Brands is an industry leader in innovation, and bringing thought leaders and problem solvers from each of our brands together in our new RED Innovation Labs helps us move quickly to unlock disruptive technologies for our restaurants," said Lawrence Kim, Yum! chief innovation officer. "The collaboration from these teams across brands truly turbocharges the innovation process."
Opened earlier this year, the RED Innovation Labs are uniquely designed to harness the creativity and engineering talent from the brands. "The labs were built to provide a one-stop shop for innovation at Yum!, where you can ideate and prototype on site with 3D printers and other tools at our state-of-the-art facility," said Matt Rosenthal, Innovation Labs director.
The labs served as the perfect setting for cross-brand collaboration. Here's what some participants had to say about their experience:
"I've met a lot of new people from across the brands, and those connections are so valuable to continue cross-brand collaboration. From observing the process, some of their observations have given us a fresh direction because of their outside perspective." – Aaron Hedi, KFC operations manager
"At the end of the day, we all work for Yum! Brands, and we all love the food industry. It was great learning about the other brands to get a sense of their opportunities and challenges and realizing that we have a lot of opportunities and challenges in common." – Shelby Stanfield, Pizza Hut associate engineering manager
"Collaboration is key. Having dedicated time to come together with other teams across brands, it's truly necessary for our continued success." – Varsha Baheti, Taco Bell associate manager of Restaurant Excellence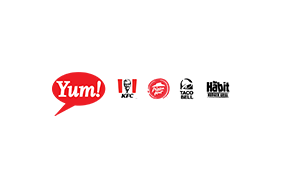 Yum! Brands
Yum! Brands
Yum! Brands, Inc., based in Louisville, Kentucky, has over 54,000 restaurants in more than 155 countries and territories, operating the Company's brands – KFC, Pizza Hut and Taco Bell – global leaders of the chicken, pizza and Mexican-style food categories. The Company's family of brands also includes The Habit Burger Grill, a fast-casual restaurant concept specializing in made-to-order chargrilled burgers, sandwiches and more. Yum! Brands was named to the 2021 Dow Jones Sustainability Index North America and was ranked on Newsweek's list of 2021 America's Most Responsible Companies. In 2022, Yum! Brands was named to 3BL Media's 100 Best Corporate Citizens.
More from Yum! Brands