Published 11-17-23
Submitted by Nasdaq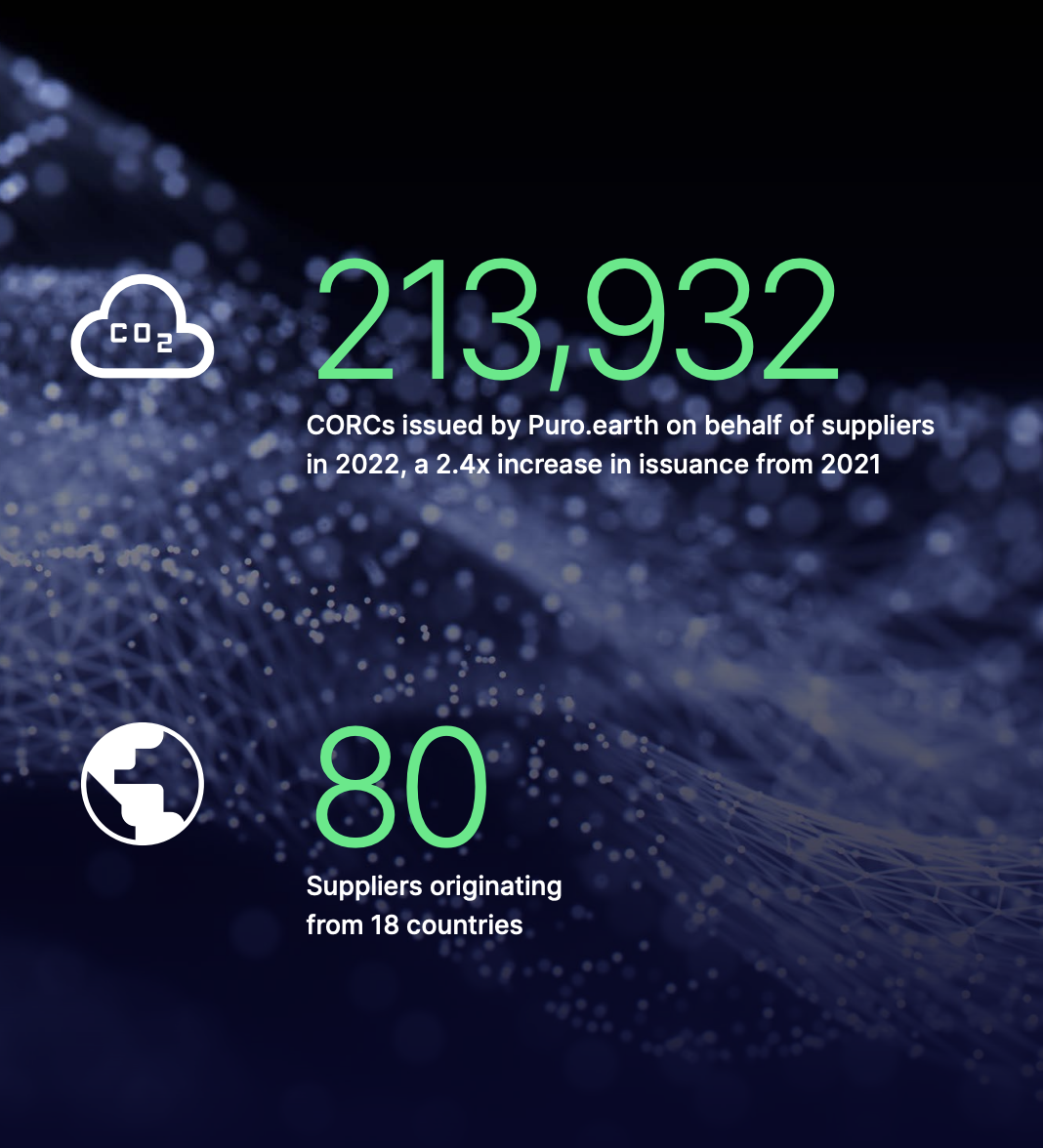 ESG Advisory 
Launched as an organic growth initiative in 2019, Nasdaq's ESG Advisory is a service solution that pairs companies with consultative ESG expertise to help analyze, assess and put into action best-practice ESG programs with the goals of attracting long-term capital and enhancing value. Nasdaq's ESG Advisory practice is staffed by former ESG investors and ESG ratings agency analysts, sustainability consultants with decades of collective experience as well as individuals who ran sustainability programs in-house at Fortune 500 organizations. ESG Advisory services include ESG and climate strategy development, GHG footprinting support, Board engagement strategies, ESG investor engagement advice and ESG and climate report development support for companies.
2022 was a transformative year for Nasdaq's ESG Advisory practice as we more than doubled our headcount to meet client demand for our consultative ESG services. Headcount growth was focused on individuals with key skill sets including: banking, ESG investing, in-house corporate ESG, ESG rating agencies and ESG standard setters. 2022 also marked the first year that ESG Advisory expanded headcount into the Asia Pacific (APAC) region. In 2023, ESG Advisory plans to continue prioritizing private and public customer needs with ESG and climate related disclosure, GHG footprinting, ESG capital attraction strategies and ESG goals and target setting. As the regulatory environment heightens its disclosure requirements within the U.S., Europe and the Asia Pacific region, we're aligning our resources and competencies to help our clients navigate stakeholder demands.
Nasdaq OneReport 
Nasdaq OneReport is an ESG data management, reporting, audit trail and disclosure software that allows companies to simplify ESG reporting. It optimizes workflows, facilitates reporting to frameworks, research and ratings organizations and helps disclose ESG progress against a variety of metrics to multiple stakeholders. Nasdaq OneReport's continued advancement and evolution is driven by our customers' demands for a tool which is the industry leader in the number of frameworks and research & ratings organizations provided.
In 2022, Nasdaq OneReport became the first Global Reporting Initiative (GRI) software provider to receive GRI certification for the revised Universal and Topic Standards, released in Fall 2021, through GRI's Certified Software and Tools Provider program. The platform also added new frameworks and ratings organizations such as the Just Capital and Bloomberg Gender Equality Index. In preparation for upcoming regulations, Nasdaq OneReport created an EU ESG Reporting Readiness Module to help support clients with EU Taxonomy, Corporate Sustainability Reporting Directive (CSRD) and Sustainable Finance Disclosure Regulation (SFDR) for organizations to easily access, share and document key organizational stakeholders. In 2023, Nasdaq OneReport plans to continue to update its platform with the latest regulatory frameworks, helping clients mitigate risks and accelerate their ESG efforts.
As of September 2023, Nasdaq OneReport is now part of Nasdaq Metrio, an improved, singular platform fueled by two powerful and time-tested engines (OneReport and Metrio). Learn more.
Metrio 
In 2022, Nasdaq acquired Metrio, expanding our suite of ESG Solutions. Metrio is an end-to-end sustainability reporting software that streamlines the way companies collect, analyze and share their ESG data. The platform is simultaneously a one source of all truth for all corporate sustainability data, with dashboards to track Key Performance Indicators (KPIs) and measure progress towards set goals, while also enabling sustainability teams to run data collection campaigns across multiple sites, locations and departments with a review process that sends task reminders, flags variations and generates an audit trail. Metrio also has built-in Corporate Social Responsibility (CSR) reporting capabilities that allows businesses to leverage their granular data and aggregate into both internal and external reports.
Metrio's platform continued to evolve with regular updates to improve the user experience, including adding new features around dashboards, data collection and a home page for a role-based overview. In 2023, Metrio plans to continue releasing new features focused on improving metrics to connect multiple data sources. This will allow increased autonomy for clients to build their own CSR reports with their own branding, while leveraging data collected across their organizations. Metrio and Nasdaq OneReport will have increasing connectivity to help clients aggregate granular data from Metrio to populate reports and disclose to regulatory bodies like the CSRD and SEC and third-party raters and rankers within Nasdaq OneReport.
As of September 2023, Metrio is now part of Nasdaq Metrio, our singular ESG reporting platform. Learn more.
Governance Solutions 
A strong corporate governance framework is the cornerstone of a sound ESG program. Nasdaq Governance Solutions provides a suite of technology and advisory services for boards and leadership teams to work at peak performance, facilitate major decisions, advance strategic vision and drive stakeholder value. Our solutions drive governance excellence by bringing efficiency to governance and compliance programs and fostering trusted relationships with boards and leadership teams.
In 2022, we launched the Nasdaq Center for Board Excellence, an inclusive community of board members, executive leaders and educators, offering best practices and insight into latest governance topics. The Center's 'ESG and Sustainability' advisory council regularly publishes research on the evolving role of boards around ESGrelated matters and how to drive action and accountability in the boardroom. In 2023, we will continue to grow an engaged community around the Center and bring governance workflow tools and services to customers to help enable effective in person or remote board meetings and discussions.
Puro.earth 
The addition of Puro.earth – the world's first carbon crediting platform for engineered carbon removals – to Nasdaq's ESG solutions brings suppliers of net-negative technologies together with companies with residual emissions. Puro.earth's high integrity carbon removals, the CO2 Removal Certificate (CORC), are in line with the guidance of Oxford Principles for net zero, providing companies with a much-needed tool in their efforts to reach their net zero targets. Puro.earth is the first crediting program with a focus on durable carbon removal with a minimum of 100-year storage time to obtain endorsement by the International Carbon Reduction and Offset Alliance (ICROA).
Puro.earth issued 213,932 CORCs on behalf of suppliers in 2022, which represents 213,932 tonnes of CO2 removed from the atmosphere. The issuance equals 2.4x growth from 2021. Twenty-eight new suppliers joined the platform during 2022, bringing the total number of suppliers to 80 from 18 countries. Puro.earth also launched two new removal methods during 2022: Enhanced Rock Weathering and Biomass Burial. The number of sales channel firms and traders who sell CORCs to their clients has grown during the year.
In 2022, Puro.earth also increased transparency in the carbon removal market through improvements in the Puro Registry and the Carbon Removal Reference Price Indexes. Integrity, trust and transparency around CORCs are key factors needed for building a global market for carbon removals. A well-functioning market will bring efficiency and necessary price signals to stakeholders.
Given the strong demand by corporate buyers for high quality carbon removals, Puro.earth plans to further expand the volume of issued and retired CORCs on the Puro.earth platform. Puro.earth aims to launch additional carbon removal methods, subject to scientific review and approval by the Advisory Board of Puro.earth.1
1 The Advisory Board is ensuring high credit-level integrity and robust principles for science-based carbon removal verification and is authorized by Puro.earth's Board of Directors to manage the Puro.earth Standard and Crediting Rules. Puro.earth Standard and Crediting Rules include project eligibility rules, quantification of carbon removal, validation and verification rules, conditions for issuance and retirement of credits. The Advisory Board is chaired by Myles Allen, professor of Geosystem Science in the School of Geography and the Environment at the University of Oxford and the director of Oxford Net Zero Initiative. The Advisory Board are independent and non-executive, meaning they are not Puro.earth employees.
Nasdaq Products and Services with Select ESG Features1
Nasdaq Risk Modeling for Catastrophes 
Nasdaq Risk Modelling for Catastrophes is the first independent, multi-vendor risk modelling solution for reinsurance firms. It brings multiple catastrophe risk model providers together on one independent platform, lowering the barriers to entry for model vendors while providing ease of access and increased choice to the market. The platform, powered by the opensource Oasis Loss Modelling Framework, makes it possible for clients to access and deploy a wide range of models without the need for multiple modelling platforms. With a broad range of catastrophe risk models across multiple geographies, for perils including flood, earthquake, hurricane, windstorm, bushfire and more, exposure management teams can quickly evaluate and apply the models that align with their business needs.
In 2022, Nasdaq Risk Modelling for Catastrophes' client base increased by 60% from 2021, fueled by a desire by re/insurers to improve their view of risk around complex perils such as flooding. There is growing demand among the risk management community for tools that assess climaterelated physical risks. Catastrophe models that contain climate conditioned events will play a valuable role in this regard. Nasdaq Risk Modelling for Catastrophes provides access to models that combine science, engineering and probabilistic modelling to help clients quantify the financial impact of climate change in terms of the damage to property caused by natural catastrophe events.
IR Intelligence 
Investor Relations Intelligence (IR Intelligence) is a business within our Capital Access Platforms segment, which provides insights and analytics software and advisory services products to nearly 3,300 companies globally with the mission to help clients effectively navigate the capital markets. In 2022, IR Intelligence focused on providing transparency into sustainable and climate strategies through IR Insight and shareholder advisory services with ownership benchmarking, as well as advancing companies' understanding of their shareholders ESG preferences through our Global Perception service. In 2022, IR Intelligence produced research on sustainable investing trends, as well as proprietary research on corporate climate disclosure trends. In 2023, we plan to expand upon this foundation to provide companies with insight and analytics tools to monitor ESG trends, assess competitive positioning through benchmarking of ESG disclosures and craft ESG disclosures as companies strive to meet increasing demands from investors and global regulators.
1 Not categorized as ESG products and services for financial reporting.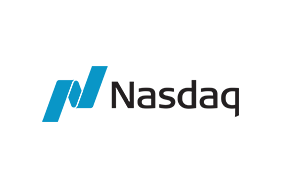 Nasdaq
Nasdaq
Nasdaq helps companies of all ESG maturity levels through a unique combination of technology, tools, data, insights, and capital market solutions. Our ESG Advisory Program provides a team of analysts to prioritize and guide your ESG efforts, as well as engage stakeholders to secure ESG capital. Nasdaq's easy-to-use SaaS solutions are purpose-built for ESG and simplify the process of ESG data capture, engagement, oversight, and disclosure. We offer greater piece of mind with risk management via auditability and assurance of data. These offerings are backed by our own experience as a public company, applying and honing these practices over our tenure as a market leader.
More from Nasdaq