Published 11-17-23
Submitted by Enbridge Inc.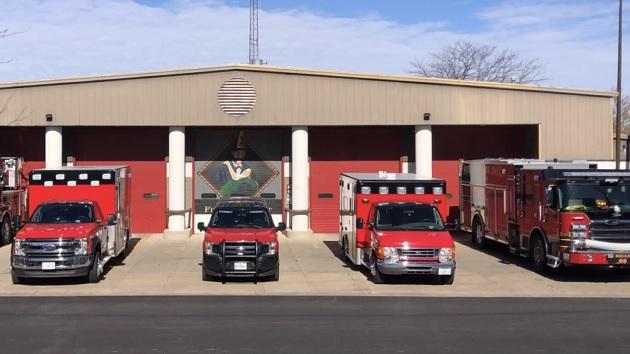 The Pontiac Fire Department has a rich history and a busy team. Nearly 150 years old, Pontiac FD was established in 1877 and provides fire, rescue, and emergency medical assistance for the northern Illinois city's 11,800 residents.
Pontiac FD extends its services to the city and the surrounding rural areas, referred to as the Pontiac Rural Fire Protection District.
"We definitely have some unique challenges being our area's full-time fire and EMS department. With that come a lot of responsibilities," notes Chief Jacob Campbell.
"We are all-encompassing as far as hazard response. We cover fire suppression, technical rescue, hazardous material, and EMS at the paramedic level, which we call Advanced Life Support Transport Agency. We also cover all the water rescues in our area as well. So, we are tasked with doing it all."
Enbridge's Flanagan Terminal, a lynchpin of our North American liquids pipelines system, depends on the Pontiac Fire Department as its primary responder in case of a fire. During a recent training exercise at the terminal, Pontiac FD discovered a faulty hose used for onsite fire suppression, and the fire department's annual budget did not cover the cost of replacing the hose.
At Enbridge, safety is not just a core value—it's the foundation of everything we do. Through our Safe Community First Responder Program, which provides funds for equipment, training and education to emergency response organizations near our operations, we made a $6,000 grant to Pontiac FD to purchase a new hose.
Chief Campbell is proud to give back to the community where he grew up. "This is my hometown," he remarks. "Several generations of my family were born in Pontiac."
As he's climbed the ranks of Pontiac FD, the admiration Campbell holds for his fire department and town has continued to grow and radiate. Pontiac became a key stop on a number of regional railways starting in the 1850s, and featured on the itinerary for Route 66, one of America's most famous roads stretching from Chicago to Los Angeles, for several decades; Pontiac is currently home to the Illinois Route 66 Hall of Fame.
"I was born and raised in Pontiac, and several generations of my family have served the community—it's pretty rewarding to be a part of a community with such a rich history. I grew up with most of these people, and I'm very proud to represent the community I grew up in," he shares.
As Pontiac FD looks to the future, and the addition of several new employees, Chief Campbell is hoping to rejuvenate training opportunities specific to oil tank fires for his staff in Texas. "It's something that I'm going to try and help start up again for our new personnel," he says.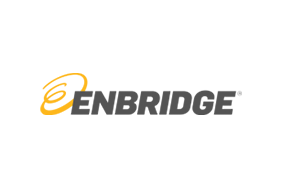 Enbridge Inc.
Enbridge Inc.
About Enbridge
At Enbridge, our name spells out our mission: a bridge to a sustainable energy future. That bridge safely connects millions of people around the world to the energy they rely on every day, fueling quality of life. Whether it's natural gas, oil or renewable power, the energy we deliver through networks spanning North America and our growing European offshore wind portfolio helps to heat homes, feed families, fuel vehicles and power industry. We're investing in modern energy infrastructure to sustain access to secure, affordable energy. We're also building on two decades of experience in renewable energy to advance new low-carbon energy technologies including hydrogen, renewable natural gas and carbon capture and storage. We're committed to reducing the carbon footprint of the energy we deliver, and to achieving net zero greenhouse gas emissions by 2050.
Headquartered in Calgary, Alberta, Enbridge's common shares trade under the symbol ENB on the Toronto (TSX) and New York (NYSE) stock exchanges. To learn more, visit us at Enbridge.com
More from Enbridge Inc.