Published 11-17-23
Submitted by Walgreens Boots Alliance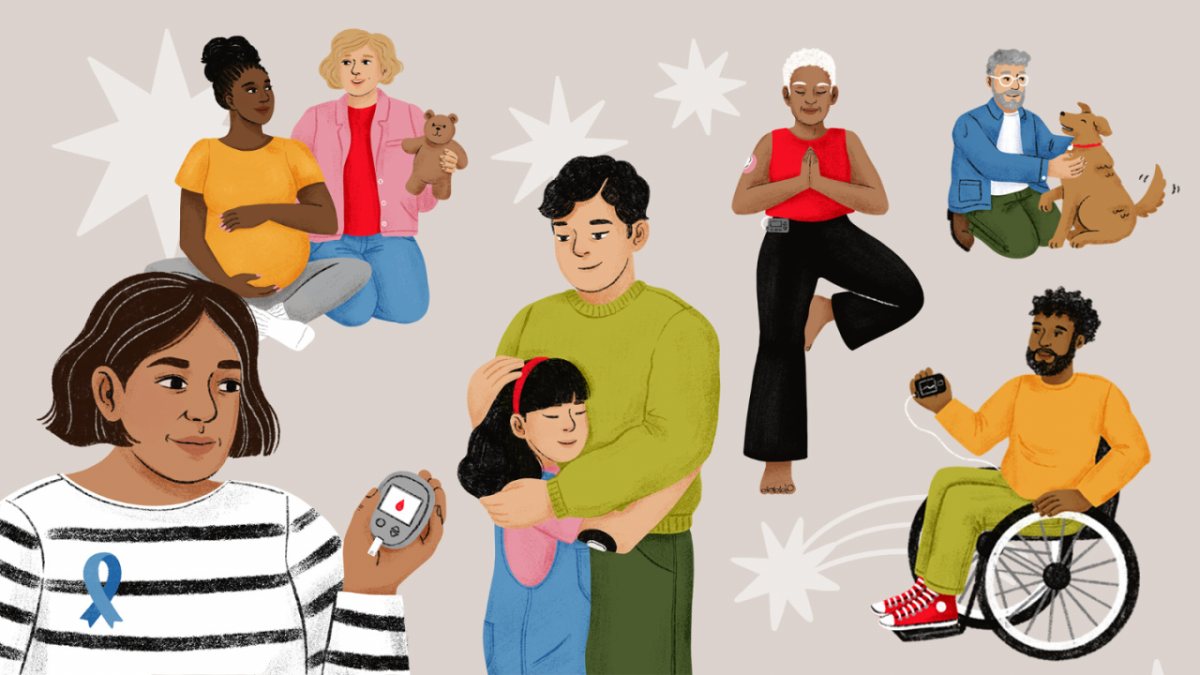 Originally published by Walgreens Boots Alliance
By Elyse Russo & Jessica Masuga, Walgreens Stories
November is Diabetes Awareness Month, a time to bring attention to a chronic health condition that impacts more than 37 million Americans, according to the Centers for Disease Control and Prevention.
One of those Americans is Tracey Brown, executive vice president and president, Walgreens retail and chief customer officer. While pregnant with her daughter, Brown developed gestational diabetes, which turned into type 2 diabetes postpartum. She didn't get serious about managing her condition until her daughter, at age 5, asked her a harrowing question: "Mommy, are you gonna die from diabetes?"
"That's not a question any parent wants to hear from their child, and it became a pivotal moment in my life," Brown says.
Since then, Brown has adopted a new, healthier lifestyle, and no longer needs to take insulin. And she's made it part of her life's work to be an advocate for those living with the disease. Just this past summer, she was the keynote speaker for Children with Diabetes' 24th annual Friends for Life conference.
And it's a good thing Brown turned things around. As Walgreens pharmacy manager Danielle James will tell you, diabetes can affect the overall health of those living with it.
"For example, people living with it are twice as likely to develop heart disease than someone without diabetes," James says. "Other health problems that may occur include vision loss and kidney disease."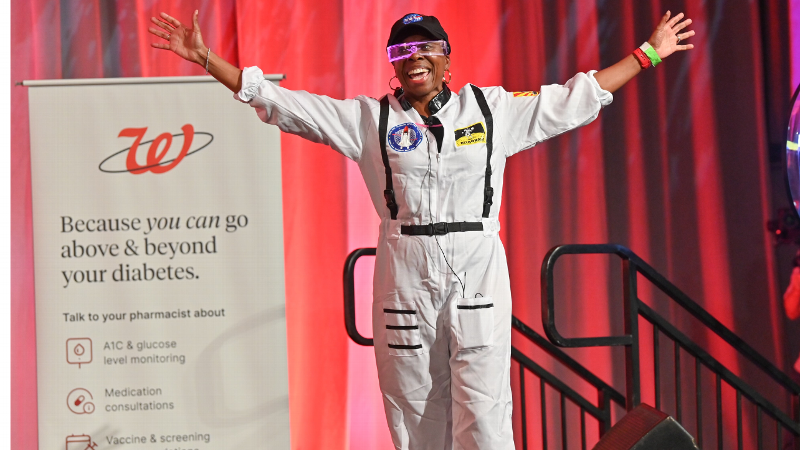 Here are five ways that Walgreens makes it easier to understand and manage diabetes:
1. Get your A1C or blood glucose tested. The CDC recommends that you get a baseline A1C test if you're an adult over age 45—or if you're under 45, are overweight and have one or more risk factors for prediabetes or type 2 diabetes. A blood glucose test is another way to diagnose diabetes or determine if you are at risk of developing it. To make it easy to get tested, Walgreens and several clinics will provide free A1C testing or blood glucose testing at participating locations throughout November: Walgreens.com/FreeDiabetesScreening.
2. Educate yourself. If you have been diagnosed with diabetes or learned you're at risk for it, it's important to learn as much as possible about it to be proactive about your health. From Nov. 1 to 18, Village Medical Primary Care at Walgreens will host 20 free virtual events providing diabetes education. To learn more, visit: Walgreens.com/FreeDiabetesScreening.
3. Unlock diabetes product savings.* Living with a chronic health condition can be expensive. Throughout November, Walgreens customers can save big on an expansive array of diabetes products to help manage their diabetes:
4. Find other ways to save. Insurance programs can be confusing. Your pharmacist can assist you with navigating insurance and finding cost savings through tools such as Rx Savings Finder and Find Rx Coverage.
5. Team up with your pharmacist. There are so many things that contribute to living successfully with diabetes. Walgreens pharmacists receive specialized diabetes training to help you navigate your unique journey. Walgreens pharmacists can teach you how to keep your A1C and glucose levels on target, manage medications, discuss your response to medications, and learn how to make lifestyle changes with your diet and exercise.
"Your pharmacist can help with all the information, adjustments and new habits you need to embrace, making this journey easier so you can live your best life," says James.
+++
For more information on diabetes management and support services at Walgreens, please visit Walgreens.com/Diabetes (English) and Walgreens.com/DiabetesESP (Spanish).
*Visit Walgreens.com for more details.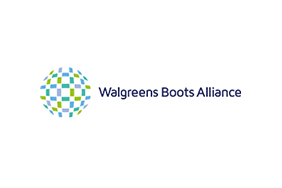 Walgreens Boots Alliance
Walgreens Boots Alliance
Walgreens Boots Alliance (Nasdaq: WBA) is an integrated healthcare, pharmacy and retail leader serving millions of customers and patients every day, with a 170-year heritage of caring for communities.
A trusted, global innovator in retail pharmacy with approximately 13,000 locations across the U.S., Europe and Latin America, WBA plays a critical role in the healthcare ecosystem. The company is reimagining local healthcare and well-being for all as part of its purpose – to create more joyful lives through better health. Through dispensing medicines, improving access to a wide range of health services, providing high quality health and beauty products and offering anytime, anywhere convenience across its digital platforms, WBA is shaping the future of healthcare.
WBA employs more than 325,000 people and has a presence in nine countries through its portfolio of consumer brands: Walgreens, Boots, Duane Reade, the No7 Beauty Company, Benavides in Mexico and Ahumada in Chile. Additionally, WBA has a portfolio of healthcare-focused investments located in several countries, including China and the U.S.
The company is proud of its contributions to healthy communities, a healthy planet, an inclusive workplace and a sustainable marketplace. WBA has been recognized for its commitment to operating sustainably: the company is an index component of the Dow Jones Sustainability Indices (DJSI) and was named to the 100 Best Corporate Citizens 2022.
More from Walgreens Boots Alliance