Published 11-16-23
Submitted by The Consumer Goods Forum
As part of the CGF 2023 Year of Employee Wellbeing Campaign, Özgür Tort CEO of Migros Ticaret & member of the CGF Board of Directors, led an online masterclass session to share how Migros Ticaret is engaged in boosting the health and wellbeing, not only for their employees in HQ, but for over sixty thousand working in-stores and warehouses. 
Hosted by Wai-Chan Chan, Managing Director of The Consumer Goods Forum, this masterclass session focused on why employee wellbeing programmes are critical to business and the importance of leadership in driving change and successful implementation of such programs. 
Özgür stressed the importance of having cohesive employee wellbeing programs at the core of business practices. The retail sector is a people sector and business results are linked to the wellbeing of the people – both customers and employees.  Support is needed for new leadership skills and creating a working environment with purpose in particular for the new generation of employees. He highlighted the importance of: 
Incorporating Workforce Nutrition Programs 
Firstly prioritising the employees physical health, the "Healthy Meals for All" program provides free nutritious meals to all employees at Migros Ticaret, in order to encourage and facilitate a balanced diet. This programme also includes a food allowance (equivalent to two months of minimum wage) to be spent in the Migros Ticaret stores to encourage healthier eating habits outside of work. 
Board level support and investment in employee wellbeing facilitation programmes in order to understand the employee's health and wellbeing needs in real-time. Migros Ticaret has introduced a "Mental Health Hotline" which receives over 2,000 calls per year.   Migros also tracks engagement and penetration levels of its wellbeing programmes to ensure they are meeting employees needs.
Watch the entire masterclass above.
CGF's 2023 Year of Employee Wellbeing Campaign: 
Its' goal is to raise awareness around the issue of employee health and provide a call to action for companies to create a workplace culture which actively promotes and supports wellbeing. Learn more about our Board engagement. 
Co-Chair Ambition on Employee Health and Wellbeing: 
In June 2023 the CGF elected its new Co-chairs Frans Muller, President & CEO of Ahold Delhaize, and Dirk Van de Put, Chairman and CEO of Mondelēz International who called to amplify the Forum's ambition on boosting employee health and wellbeing across all 400 CGF members. As part of this journey, the CGF wants to collaborate to create a workplace wellbeing culture. The CGF's Collaboration for Healthier Lives Coalition of Action strives to work with CGF members to support the creation of a workplace culture which actively promotes and supports wellbeing and makes it part of people's everyday experience at work is key to delivering the outcomes our businesses and people need.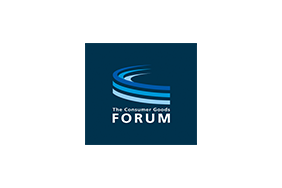 The Consumer Goods Forum
The Consumer Goods Forum
The Consumer Goods Forum ("CGF") is a global, parity-based industry network that is driven by its members to encourage the global adoption of practices and standards that serves the consumer goods industry worldwide. It brings together the CEOs and senior management of some 400 retailers, manufacturers, service providers, and other stakeholders across 70 countries, and it reflects the diversity of the industry in geography, size, product category and format. Its member companies have combined sales of EUR 3.5 trillion and directly employ nearly 10 million people, with a further 90 million related jobs estimated along the value chain. It is governed by its Board of Directors, which comprises more than 50 manufacturer and retailer CEOs. For more, please visit: www.theconsumergoodsforum.com.
Join our global community to stay abreast of the latest news on how the consumer goods industry is working together efficiently for positive change and building better lives through better business: Twitter, LinkedIn, YouTube.
Contact:
Lee Green
Director, Communications
+33 1 82 00 95 70
Louise Chester
Communications Officer
+33 1 82 00 95 91
More from The Consumer Goods Forum