Published 11-16-23
Submitted by DICK'S Sporting Goods
Originally published on DICK'S Sporting Goods Sideline Report
In middle school, Dmitri Thompson got noticed by a former professional basketball player who was starting a seventh grade Amateur Athletic Union team. This opened a world of opportunities in both basketball and business for him and his brother, Dwight. While grateful, the Thompsons felt some guilt.
"There were so many talented kids like us in our community, we felt obligated to pay it forward," Dwight said.
From then on, the Thompsons were driven to find a way to connect the resources they had with local kids to create an equal playing field.
They founded The Rise League in 2019 to do just that - provide young people with the skills, knowledge and resources they need to succeed in business and sports. The goal of the Orlando, Florida-based organization is twofold. There's a youth basketball program with leagues, tournaments, camps and training clinics to help kids develop their skills and showcase their talent. There's also a business education program that focuses on four different pillars of business.
"We teach the kids about entrepreneurship, financial literacy, media and tech," said Dmitri. "We want to help them reach their full potential on and off the court."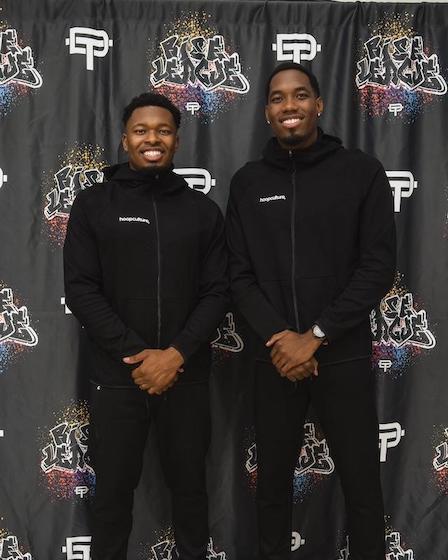 DICK'S Sporting Goods Community Marketing Manager Philip Birkbeck first learned about The Rise League in early 2023 when he was researching local organizations. When The DICK'S Sporting Goods Foundation launched the 75for75 Sports Matter Grant program, he knew The Rise League was a worthy recipient and got the ball rolling.
"We really love when a youth sports organization looks to help a child holistically," said Director of Sports Matter and Community Relations Kristen Garmey. "Not only does The Rise League offer basketball to local kids, but it also provides them with financial literacy."
According to Birkbeck, the Thompsons had no idea the grant was coming.
At the end of a one-day clinic, The DICK'S Sporting Goods Foundation presented the Thompsons with a letter announcing The Rise League as a 75for75 Sports Matter Grant recipient. "It was one of the most surreal experiences we've ever had in our lives," Dmitri said.
While they weren't expecting a grant, the Thompsons said it could not have come at a better time. Earlier that same week, the brothers discussed restructuring the organization due to financial obstacles.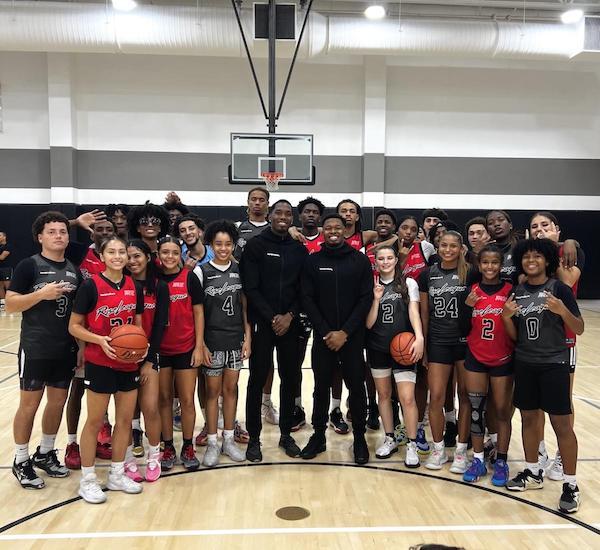 "We had been doing everything out-of-pocket, and it was just really hard," Dwight said. "Now that this weight has been lifted off our shoulders, we can focus more on the future."
So, what does the future of The Rise League look like? The Thompson brothers hope bigger.
"Our big future goal is to grow our organization in a way where we can have our concept in multiple cities," said Dwight.
The Thompsons also hope to one day host large annual weekend conferences and open a Rise Academy school in Orlando.
"We just really want to inspire kids to try their best and chase their dreams," Dmitri said.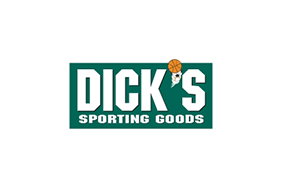 DICK'S Sporting Goods
DICK'S Sporting Goods
Founded in 1948, DICK'S Sporting Goods is a leading omni-channel sporting goods retailer offering an extensive assortment of authentic, high-quality sports equipment, apparel, footwear and accessories. As of October 30, 2021, the Company operated 734 DICK'S Sporting Goods locations across the United States, serving and inspiring athletes and outdoor enthusiasts to achieve their personal best through a combination of its dedicated teammates, in-store services and unique specialty shop-in-shops dedicated to Team Sports, Athletic Apparel, Golf, Outdoor, Fitness and Footwear.
Headquartered in Pittsburgh, DICK'S also owns and operates Golf Galaxy, Field & Stream and Public Lands specialty stores, as well as GameChanger, a youth sports mobile app for scheduling, communications, live scorekeeping and video streaming. DICK'S offers its products through a dynamic eCommerce platform that is integrated with its store network and provides athletes with the convenience and expertise of a 24-hour storefront.
For more information, visit the Investor Relations page at dicks.com.
More from DICK'S Sporting Goods