Published 11-15-23
Submitted by Covia
Covia is the responsible steward of over 80,000 acres of land across our footprint. Planning for responsible land use is embedded throughout the life cycle of our operations – from our careful approach to early development and operational planning, to our production phase, all the way through our collaborative reclamation process aimed at protecting, restoring, and nurturing the land and biodiversity. With the help of key partners, we have helped restore a variety of ecosystems, including wetlands, forests, ranchlands, shorelines, prairies and more.
One such partner is the Wildlife Habitat Council (WHC). Our partnership spans more than 30 years, demonstrating Covia's long-standing commitment to conservation and making us WHC's partner with the fourth-longest consecutive tenure of working together. Partnering with WHC continues to help us align our land use and management efforts with best practices for biodiversity and ecological balance.
For more information on our WHC partnership, please watch this video.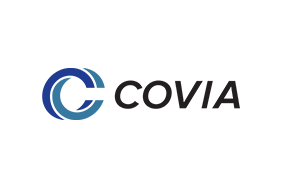 Covia
Covia
At Covia, we are committed to being more than just a leading provider of high-performance mineral and material solutions – we believe that our company can make a positive difference in the world. This belief is what drives our environmental, social and governance (ESG) strategy, which is influenced by both our journey as an organization and the events in the world around us.
Our commitment to operating as a responsible corporate citizen has been embedded into every aspect of our business for decades and serves as the foundation for Covia's ESG initiatives. From our operations to our Team Members and the communities in which we live and work, we continue to define WHAT WE'RE MADE OF as more than the materials we produce, but the impact we can make in every interaction.
In 2021, we enhanced our approach toward accelerating ESG performance by developing our formal GOALS THAT INSPIRE: ESG 2030. These 10 goals, broken into our three core areas - Environmental Stewardship, Positive Social Impact and Responsible Governance & Ethics - were developed by Covia Team members across the company and are designed to drive tangible and measurable progress in areas where we can make the most impact.
We have the commitment and strategy in place to drive meaningful progress and we are pledging to make a positive differences for our people, our planet and our communities.
More from Covia