Published 11-15-23
Submitted by Global Environment & Technology Foundation (GETF)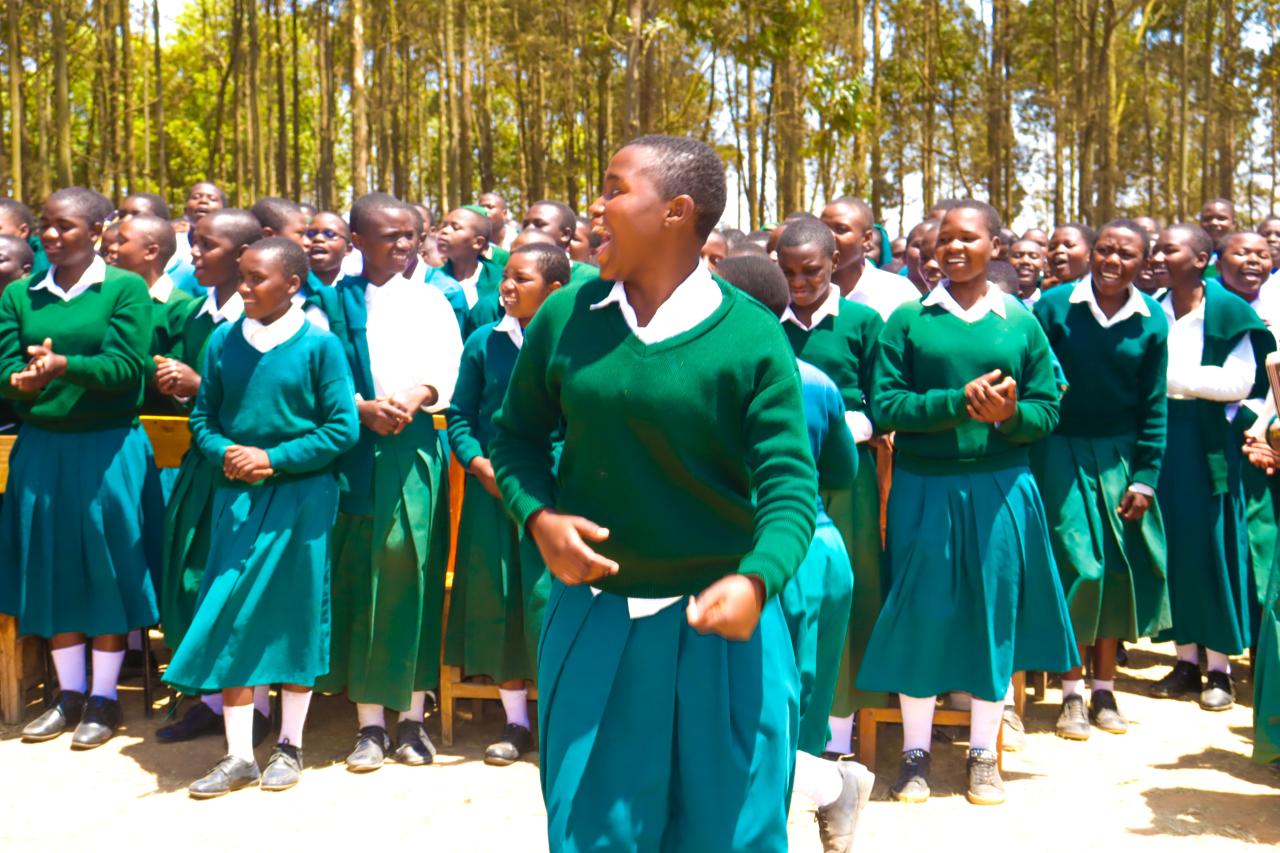 NJOMBE, TANZANIA, November 15, 2023, /CSRwire/ - Today, The Starbucks Foundation and Global Water Challenge (GWC) inaugurated the second phase of the WASH & Women Empowerment (WAWE) project in Tanzania, East Africa, marking the expansion of activities of their collaboration which started in 2021.
Supported by local implementing partners Amref Health Africa and Tanzania Association of Environmental Engineers (TAEEs), the WASH & Women Empowerment project aims to improve the lives of 25,000 community members by the close of 2024. This phase of the initiative will see efforts extend in the coffee- and tea- growing communities across the districts of Mufindi and Njombe in the Iringa regions of Tanzania.
Key project stakeholders, community leadership, and local authority representatives, including the Njombe Region Commissioner His Excellency Anthony Mtaka, were in attendance in recognition of the initiative that aims to improve the lives of community members in the region. Event activities were followed by stakeholder field visits to communities in Mufindi and Njombe, and an inauguration of works in an Nyigo primary school. The interventions across seven schools in the region will also provide close to 1,000 girls with access to menstrual hygiene rooms and give 3,500 pupils access to handwashing and sanitation services.
Working across the Southern Highlands of Tanzania, the project will improve the health and economic status of communities, with a focus on women and girls in the coffee- and tea- growing regions.
"Our impactful partnership with The Starbucks Foundation and our phenomenal community implementing partners is helping uplift women, girls, and their communities in Mufindi and Njombe through clean water access and economic development," said Monica Ellis, CEO of Global Water Challenge.
As women and girls are often most disproportionally impacted by environmental and social challenges, the project includes a targeted focus on women's empowerment. Through the establishment of entrepreneurship groups, promotion of women's leadership and training on entrepreneurship and financial literacy skills, the project will catalyze income-generating activities for 14,000 women and girls. Furthermore, an additional 11,400 people will benefit from improved access to WASH services.
These objectives are aligned with the Tanzanian government's agenda of achieving the United Nations Sustainable Development Goals (SDGs) by 2030, with a prioritization of Goal 6 focused upon universal access to water, sanitation and hygiene and Goal 8 to support decent work and economic growth in Tanzania.
"This project has come at the right time. The communities lack access to safe drinking water and pupils at schools have poor hygiene and are not trained on hand washing. We also have a number of entrepreneurship groups that need training on financial management. This project liberates our communities from these challenges and promotes self-sustaining skills and empowerment," said Eliza Brown, Njombe Town Council's Community Development Officer.
The WASH & Women Empowerment project in Tanzania contributes to The Starbucks Foundation's continuing goal to positively impact 1 million women and girls in coffee-, tea- and cocoa-growing communities by 2030.
"To create a sustainable future of coffee, we must care for the well-being of the farmers and communities that grow coffee, tea, and cocoa around the world," said Michelle Burns, Starbucks Executive Vice President of Global Coffee Tea and Cocoa and Board Member of The Starbucks Foundation. "While we continue to provide holistic support to all farmers, helping to improve their lives and livelihoods, we know that when we invest in women, we are also investing in her community."
Amref Health Africa and TAEEs are instrumental in ensuring that project activities are implemented in collaboration with the local communities.
"The support we are getting from The Starbucks Foundation and Global Water Challenge gives us an opportunity to fulfil our long-term strategic goals. Amref Health Africa appreciates the contribution of The Starbucks Foundation and its partners in bringing this change to the lives of the people with whom we are serving and living," said Dr. Aisa Muya, Director of Programmes for Amref Health Africa in Tanzania.
Deus Masige, Director of the Tanzania Association of Environmental Engineers, said, "With the support of The Starbucks Foundation and Global Water Challenge through the WAWE project, we look forward to making a difference to the health, livelihoods and dignity of thousands of Mufindi and Njombe people. This project will enable communities and particularly women and girls from the coffee- and tea- growing villages and schools to have assured access to improved water and sanitation services."
###
About Global Water Challenge (GWC) 
Global Water Challenge (GWC) is a coalition of leading organizations deploying expertise and networks to advance global water security and achieve universal access to safe and affordable drinking water, sanitation, and hygiene (WASH) in communities around the world. Since 2006, GWC has positively impacted over 3 million across Africa, the Americas and Asia with clean water access and its campaigns, tools, data and best practices reach millions more. In collaboration with multi-sector partners, GWC engages for action – catalyzing financial resources and driving innovative programming for sustainable, local solutions. For more information, please visit globalwaterchallenge.org.
About The Starbucks Foundation 
The Starbucks Foundation supports thriving communities through grants to nonprofit organizations, from coffee-and tea-growing communities around the world to its hometown in Seattle and neighborhoods across the country. It strives to create a positive impact for people – from the first ten feet to the last ten feet of coffee – by supporting nonprofit organizations in partnership with Starbucks partners, licensee partners and others with a shared commitment and belief in stronger, more equitable communities.
The Starbucks Foundation Origin Grants make a difference in the lives of women, their families, and their communities through programs that promote women's leadership, create economic opportunities, and expand access to clean water and sanitation (WASH) for women and girls across Africa, Asia and Latin America.
About Amref Health Africa 
For over 60 years, Amref Health Africa has been working with communities to attain lasting health change in Africa. This vision has guided Amref since its establishment as a fully flagged Tanzania Country office in 1987. With the new strategy (2023-2030), Amref Health Africa Tanzania's mission is to catalyze and drive community-led and peoples-cantered essential health services while addressing social determinants of health. Amref Tanzania pledges to achieve its strategic objectives and delivers on set priorities for lasting health change in Tanzania without leaving anyone behind. More information about Amref Health Africa is available here.
About Tanzania Association of Environmental Engineers (TAEEs)
Tanzania Association of Environmental Engineers (TAEEs) is a professional non-governmental organization that thrives to address poverty reduction and improve the quality of life for marginalized communities in Tanzania by providing water, sanitation, and hygiene (WASH) services, environmental management, sustainable livelihoods, and health support through knowledge management and capacity building.
TAEEs envisions a Tanzania where everyone has access to sustainable WASH services and a healthy environment. It focuses on WASH, climate smart environment and energy, and sustainable livelihood and health thematic areas aligned to SDGs. More information about TAEEs is available here.
Press Information
Global Water Challenge: Madeline Flamik – madeline.flamik@globalwaterchallenge.org
Amref Health Africa: Elizabeth Ntonjira – elizabeth.ntonjira@amref.org
TAEEs: Doreen Koko – doreen.koko@taaes.org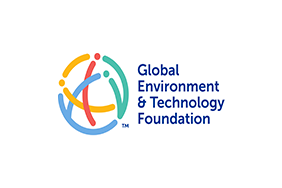 Global Environment & Technology Foundation (GETF)
Global Environment & Technology Foundation (GETF)
The Global Environment & Technology Foundation (GETF), established in 1988, is a leading 501(c)(3) nonprofit organization with a mission to accelerate sustainable development through partnerships that deliver impact at scale. GETF builds and manages high impact public-private partnerships improving the lives of over 10 million people in 65 countries through water access, sanitation and hygiene, health systems strengthening, entrepreneurship, women's empowerment, sustainable agriculture and climate resilience. Partnership platforms under GETF's management include the Replenish Africa Initiative (RAIN), The Coca-Cola Foundation's signature community water initiative, the Water and Development Alliance (WADA) and Project Last Mile Partnership (PLM) both partnerships between The Coca-Cola Company and USAID. GETF serves as the Secretariat for two high-impact water coalitions – Global Water Challenge and the US Water Partnership.  For more information visit http://www.getf.org.