Published 11-14-23
Submitted by U.S. Bank
Originally published on U.S. Bank company blog
U.S. Bank was recently awarded the 2023 Residential Diversity, Equity and Inclusion Leadership Award for Market Outreach Strategies – Large Lender by the Mortgage Bankers Association (MBA). Also recently, Lenny McNeill, head of strategic markets and affordable lending, was inducted into the Veterans Association of Real Estate Professionals (VAREP) Hall of Fame.
The flurry of recognition came as the U.S. Bank Access Home initiative, focused on addressing some of the historical obstacles that communities of color face in the homeownership process, approaches its 18-month mark.
With improved access to credit, financial education and mortgage professionals who represent the communities served, Access Home is supporting wealth building through homeownership and helping to close the wealth gap that persists within communities of color.
It is part of U.S. Bank Access Commitment®, the bank's long-term approach to help close the wealth gap for underserved communities.
The MBA award spotlighted the Access Home initiative and the recently launched Access Home Loan mortgage program, designed to remove barriers to homeownership in underserved communities through downpayment assistance. In fact, U.S. Bank and Acts Housing, an Access Home partner organization, recently helped a single mother of four in Milwaukee purchase her home, becoming the first Access Home Loan customer.
"This year's awards cycle was another competitive year as we received numerous applications from member companies highlighting their DEI (diversity, equity and inclusion) efforts and programs," said Mark Jones, 2024 MBA chairman and president. "The residential DEI Leadership Award winners, including U.S. Bank, have displayed exceptional efforts in developing and maintaining DEI programs that have positively impacted their employees and overall business operations."
This year, U.S. Bank has also continued its visibility within organizations focused on increasing minority representation in the real estate and mortgage community, as well as increasing homeownership across diverse segments. These organizations include the Asian Real Estate Association, LGBTQ+ Real Estate Alliance, National Association of Hispanic Real Estate Professionals, National Association of Minority Mortgage Bankers of America, National Association of Real Estate Brookers, and VAREP.
In addition to partnering with and funding local nonprofits in key markets for support of Access Home, McNeill, his team, and U.S. Bank have worked closely with VAREP for more than a decade to help increase access to homeownership in the military community. For McNeill, it's a priority for both business and personal reasons.
"Watching my own dad come home from war and not be able to buy a home, it opened my eyes early on," McNeill said. "Then, when I got into this business, I recognized there were certain segments that were not given a fair shake based on race, gender and, even still now, military service."
Through partnership with VAREP, U.S. Bank has reached realtors and aspiring homebuyers in the veteran and military community with education, training and workshops around the benefits of a Veteran Affairs (VA) Loan. A VA Loan provides low or no down payment mortgage options for qualified military and veteran homebuyers. McNeill said many veterans aren't aware of the benefits of a VA loan, such as the fact that you can pass the benefit down to an immediate family member.
"There are people who don't always have the best interest of our military and veteran homebuyers in mind," McNeill said. "It's important that we do, and we do what's best for them. They've earned these benefits and they deserve the right to use them."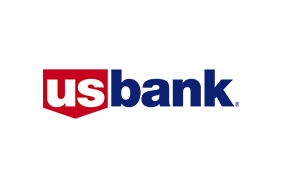 U.S. Bank
U.S. Bank
About U.S. Bank
U.S. Bancorp, with approximately 70,000 employees and $601 billion in assets as of September 30, 2022, is the parent company of U.S. Bank National Association. The Minneapolis-based company serves millions of customers locally, nationally and globally through a diversified mix of businesses: Consumer and Business Banking; Payment Services; Corporate & Commercial Banking; and Wealth Management and Investment Services. The company has been recognized for its approach to digital innovation, social responsibility, and customer service, including being named one of the 2022 World's Most Ethical Companies and Fortune's most admired superregional bank. Learn more at usbank.com/about.
More from U.S. Bank