Published 11-14-23
Submitted by American Airlines
American Airlines is proud to honor those who serve and have served in the United States Armed Forces. Through its Military and Veterans Initiatives program, the airline supports service members and their families year-round by contributing to military nonprofits and using its fleet of aircraft for special missions.
In recognition of Veterans Day, American hosted several recent events to reinforce its commitment to honoring the selfless sacrifice of our military veterans.
Salute to the Troops
In the 14th annual Salute to the Troops event this Veterans Day weekend, American will fly more than 80 wounded and ill service members from Washington, D.C. to Las Vegas to enjoy an all-expenses paid vacation in partnership with the USO and MGM Resorts. The airline commissioned an aircraft to charter the group on the special flight. American Airlines team members will greet the group upon arrival before they are led by police escort to a welcome procession with hundreds of attendees at Mandalay Bay Hotel and Resort. The guests of honor will enjoy a weekend filled with sight-seeing, dinners, shows and a concert on Fremont Street by Gary Sinise and the Lt. Dan Band, a much-needed vacation of fun, relaxation and healing for these heroes.
Seats4Heroes with the Los Angeles Chargers
As we close out Veterans Day weekend, American will partner with the Los Angeles Chargers to treat ill and wounded service members to a one-of-a-kind experience at the Chargers game, hosted in conjunction with the NFL's Salute to Service program. The first event of its kind with the Chargers, American is expanding its Seats4Heroes program to benefit more service members. The Sailors and Marines, from Naval Base San Diego and Camp Pendleton, will enjoy an all-expenses paid trip to view the game in a luxury suite.
Soaring Valor
American partnered with the Gary Sinise Foundation to bridge generations by connecting World War II veterans and high school students on a trip to visit the National WWII Museum in New Orleans. In a living history lesson, the veterans experienced the museum that was built in their honor, while sharing first-hand stories of bravery with the next generation.
Seats4Heroes with the Dallas Cowboys
American, along with its partners at the Dallas Cowboys, hosted 40 wounded military members from a Soldier Recovery Unit in San Antonio for a VIP game day experience last month. American operated a private charter to transport the attendees from San Antonio to Dallas-Fort Worth where they were greeted with a heroes' welcome upon arrival. The veterans enjoyed the Dallas Cowboys game in a private suite and the chance to go onto the field after the game.
Support and recognition of military service members past and present is deeply ingrained in American's mission to care for people on life's journey. Approximately 9,000 American team members are veterans or currently serving in the military. Learn more about the airline's Military and Veterans Initiatives program at www.aa.com/letgoodtakeflight.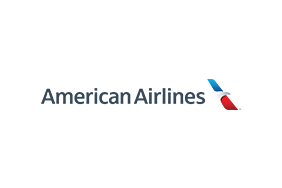 American Airlines
American Airlines
About American Airlines Group
American's purpose is To Care for People on Life's Journey®. Shares of American Airlines Group Inc. trade on Nasdaq under the ticker symbol AAL and the company's stock is included in the S&P 500. Learn more about what's happening at American by visiting news.aa.com and connect with American on Twitter @AmericanAir and at Facebook.com/AmericanAirlines.
More from American Airlines