Published 11-14-23
Submitted by Quest Diagnostics
Quest has been getting a lot of recognition lately and is showing up on a number of influential lists.
The recognition began earlier this year with our ninth straight appearance on FORTUNE Magazine's 2023 "World's Most Admired Companies" list. So far in 2023, we've also been recognized on the following prestigious lists that honor companies for their work in areas like inclusion & diversity and environmental sustainability:
All this recognition is definitely helping Quest's reputation. We know that because we measure our reputation based on surveys with members of the public who know something about us.
"It feels great to be part of a company with a strong reputation that is committed to operating responsibly and with high integrity," said Cecilia McKenney, Senior Vice President and Chief Human Resources Officer. "Our colleagues were healthcare heroes during the pandemic, and now they're bringing our purpose to life by working together to create a healthier world, one life at a time."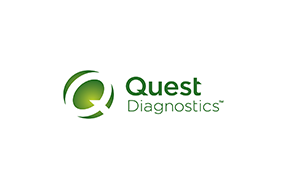 Quest Diagnostics
Quest Diagnostics
Quest Diagnostics empowers people to take action to improve health outcomes. Derived from the world's largest database of clinical lab results, our diagnostic insights reveal new avenues to identify and treat disease, inspire healthy behaviors and improve health care management. Quest annually serves one in three adult Americans and half the physicians and hospitals in the United States, and our nearly 50,000 employees understand that, in the right hands and with the right context, our diagnostic insights can inspire actions that transform lives. 
More from Quest Diagnostics