Published 11-14-23
Submitted by Hormel Foods Corporation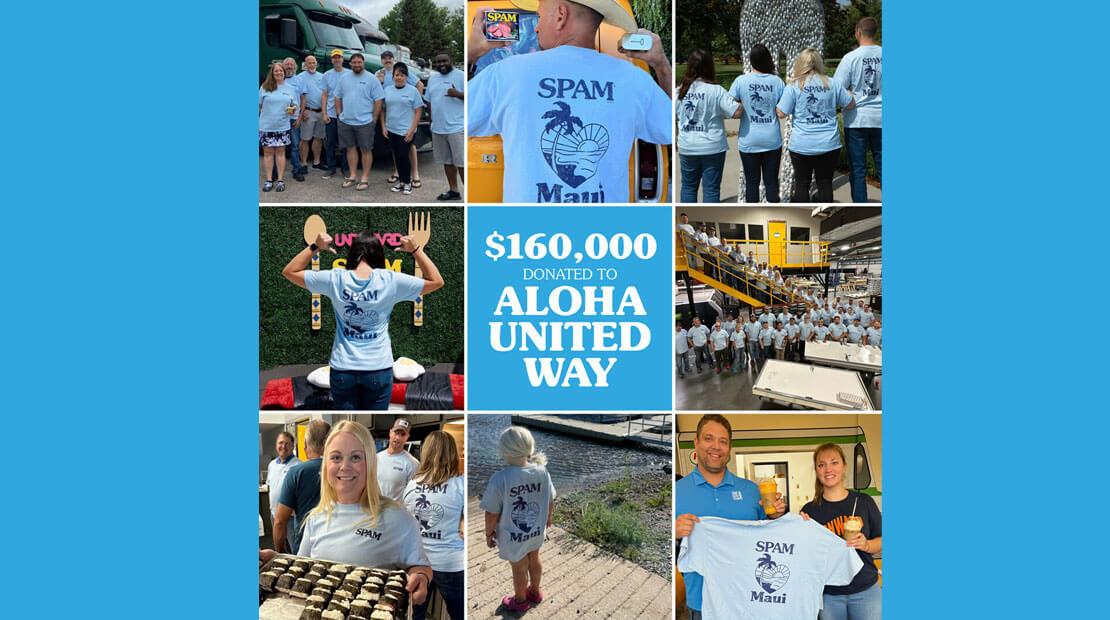 AUSTIN, Minn., November 14, 2023 /CSRwire/ - When the August wildfires first broke out on the island of Maui, the team behind the SPAM® brand responded with a donation of cash and product with a retail value of more than $1,000,000 to directly help those impacted by the devastation. The donation included more than five truckloads of SPAM® products — totaling over 264,000 cans — to help feed people in need.
As those truckloads were being delivered, the brand team also began selling specially designed T-shirts on its website, pledging 100% of all proceeds to the Aloha United Way Maui Fire Relief Fund. More than 5,000 shirts were sold within the first 48 hours.
To date, shirt sales have produced $160,000 in total proceeds, all of which were recently donated to the Aloha United Way and its Maui Fire Relief Fund. That cash donation will continue to aid the disaster-response effort in meaningful ways, from providing hunger relief and transportation assistance, to supporting other services, like crisis counseling and healthcare consultation.
"We have an incredible fan base and knew they would want to help support the people of Maui with us," said Jennesa Kinscher, senior brand manager of the SPAM® brand. "We have the best fans around, so it should be no surprise that they showed up in such a large and meaningful way. We are beyond grateful to get to make this donation on their behalf."
Hormel Foods has long supported disaster-relief efforts through partners, including Convoy of Hope and World Central Kitchen, among others, contributing product and financial resources that have been used to help those affected by natural disasters and food insecurity.
The SPAM® brand team cherishes its special relationship with the people of Hawaii, a community that consumes more than 7 million cans of SPAM® products every year, more than any other U.S. state. The genesis of the islanders' love for SPAM® products dates back to World War II, when the luncheon meat was served to GIs. By the end of the war, SPAM® products were a part of the local culture and today remain a popular comfort food.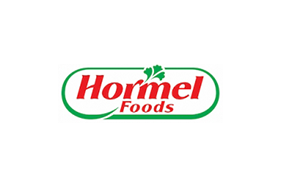 Hormel Foods Corporation
Hormel Foods Corporation
About Hormel Foods – Inspired People. Inspired Food.™
Hormel Foods Corporation, based in Austin, Minn., is a global branded food company with over $9 billion in annual revenue across 75 countries worldwide. Its brands include SKIPPY®, SPAM®, Hormel® Natural Choice®, Applegate®, Justin's®, Wholly Guacamole®, Hormel® Black Label® and more than 30 other beloved brands. The company is a member of the S&P 500 Index and the S&P 500 Dividend Aristocrats, was named one of "The 100 Best Corporate Citizens" by Corporate Responsibility Magazine for the ninth year in a row, and has received numerous other awards and accolades for its corporate responsibility and community service efforts. In 2016, the company celebrated its 125th anniversary and announced its new vision for the future - Inspired People. Inspired Food.™ - focusing on its legacy of innovation. For more information, visit www.hormelfoods.com and https://csr.hormelfoods.com/.
More from Hormel Foods Corporation